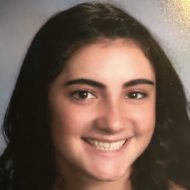 Isabell Linus
Position:
Midfielder, Forward
Birth Date: Jun, 2003
Graduation Year: 2030
Location: Washington Crossing, PA, United States
Dominant Foot: Right
Isabell (Izzi) Linus is a Senior at Council Rock High School. A starting center midfielder for HS ball, and an attacking midfielder for the FC Bucks ECNL team.
Izzi has been named a 'player to watch' in the Suburban One League preseason writeup. She is an aggressive midfielder with superb technical skills. Her footwork, athleticism, and field awareness are an asset to her teams. She's also a great teammate, offering support to lift up her team.