Yale women's soccer adds Jacob Dunnett, Tiffany Weimer to staff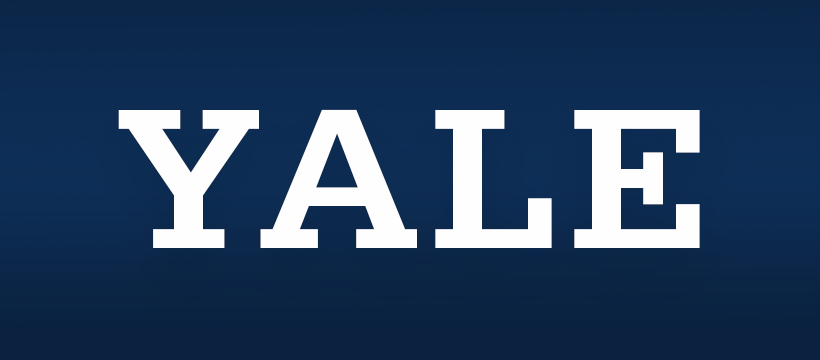 NEW HAVEN, Conn. – Brendan Faherty has finalized his coaching staff, announcing that Jacob Dunnett will serve as a volunteer assistant coach and Tiffany Weimer has joined the program as Director of Operations.
"We feel very fortunate to add Jacob and Tiffany to our coaching staff as each brings qualities that we believe enhances the overall experience for our student-athletes," said Faherty, The Loring Family Head Coach of the Bulldogs.
Dunnett joins the staff after spending two seasons as an assistant coach at Fort Hays State, where he also earned an MBA. As a coach, he helped the Tigers win 21 games and make two appearances in the MIAA Tournament.
Dunnett came to FHSU after graduating from Houghton College in New York with a degree in Business Administration with minors in Data Science and Communications.
At Houghton, Dunnett, a goalkeeper, started all 80 games of his four-year career. He has program records of 31 shutouts and the longest time period without conceding a goal (576 minutes). As a first year, Dunnett was named Empire 8 Conference Rookie of the Year and was a conference first or second team selection in all four years. In 2016, he was named to the NCCAA All-America third team.
In addition, Dunnett was a part of the 2017 USL League Two National Champions, Charlotte Eagles. He spent three seasons with the Eagles from 2015-2017.
"Jacob has stepped right in and become a valuable member of our staff," Faherty said. "He has a great knowledge of the goalkeeper position, but most importantly he is able to communicate this information to our current student-athletes."
Weimer, a North Haven, Conn., native, starred at Penn State before enjoying a long professional career.
She helped lead the Nittany Lions to a pair of appearances in the NCAA Final Four and was a two-time runner up for the Hermann Trophy, awarded to the top player in college soccer. She is the all-time Big Ten leader in goals with 91, which puts her in the top 10 all-time in NCAA history. In 2006, she was the recipient of the Suzy Favor Award as the Big Ten Athlete of the Year and was a three-time first team All-America selection.
Following graduation, she played 12 years of professional soccer, living in six different countries (Sweden, Denmark, Brazil, Canada, USA, Finland) six different cities throughout North America (Kansas City, Boston, Portland, Vancouver, San Jose and DC).
In addition, Weimer is the Co-Founder of Duktig Brand, an innovative soccer brand creating soccer-specific products for the soccer community. She also founded a women's soccer magazine called Our Game and also currently coaches at Oakwood Sports Club in the girls Development Academy.
Weimer completed two degrees, Journalism from Penn State University (2006) and a Master's in English and Creative Writing from Southern New Hampshire University (2019).
She attained her USSF C- License for coaching in 2018.
"I've been lucky to know Tiff for close to 20 years, and though it's easy to speak about her accomplishments as a player, it's her passion for soccer that has always stood out the most to me," Faherty said. "As she transitions from her playing career to the next chapter of her life, she is an invaluable resource for our coaching staff."