Women's College Cup features record number of McLean Youth Soccer products
Washington, D.C. area club McLean Youth Soccer (MYS) will be well represented at this weekend's Women's College Cup, the final stage of the 2013 NCAA Division I Women's Soccer Championship.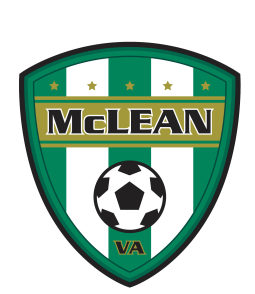 The club, a member of the Elite Clubs National League, boasts an impressive 12 alumni on the rosters of all four teams competing for the national championship.
Leading the list is No. 1-ranked Virginia, with seven players, followed by Virginia Tech with three, while one each lace up for Florida State and UCLA. All players either played for or trained under MYS technical director Clyde Watson.
"Where these girls are today is a testament to their commitment, hard work and love for the game," Watson told SoccerWire.com on Thursday. "Other coaches and myself have all played a little part in helping them get to where they are."
Watson is a familiar figure in D.C. area soccer. A prominent member of the Guyana men's national team for more than a decade, Watson graduated from Clemson University, where he won All-Atlantic Coast Conference honors all four years.
He was a First Team All-Star with the New York Eagles of the American Soccer League in 1979, and went on to play for professional teams in Pennsylvania and Detroit.
In addition to his role as Technical Director, Watson is also McLean's ECNL director and one of six members of the ECNL Standards Committee, which is developing minimum standards regarding training frequency, coach licensing, facilities and administration/structure for its member clubs and coaches.
As for the large number of former McLean players donning the colors of Virginia, Watson explained to SoccerWire via email that he feels his philosophy of the game is similar to UVa coach Steve Swanson's, thus making the transition from his programs to the Hoos a smoother process.
"I think on some level Steve and I see the game the same way, hence it can make for an easier transition, as they leave club for college," said Watson.
MYS officials say the club has placed more than 80 players in women's college soccer programs across the country at more than 40 NCAA Division I schools since 2008.
As of Nov. 30, college coaches from 18 Division I schools have extended verbal commitments to at least 23 players from McLean's current crop of Under-17 and U-18 players, including Stanford, Pittsburgh, Kentucky, Tennessee, Villanova and William & Mary.
Below is a complete list of former McLean players on the 2013 final four squads.
Name                GR/Position                 MYS Team        College  
Katie Yensen            JR/Midfielder         McLean Strikers    Virginia Tech
Danielle King             JR/Defender               McLean Azul          Virginia Tech
Delia Maresco           SO/Midfielder             McLean Strikers     Virginia Tech
Molly Menchel        SR/Defender              McLean Freedom   Virginia
Churchill O'Connell  JR/Goalkeeper      McLean Dragons   Virginia
Morgan Stearns         FR/Goalkeeper          McLean Power        Virginia
Morgan Reuther        FR/Forward                McLean Power      Virginia
Tori Hanaway              FR/Midfielder           McLean Power       Virginia
Nicole Johnson         FR/Midfielder           McLean Power        Virginia
Jessie Ferrari             RS FR/Goalkeeper    McLean Strikers    Virginia
Jenna Richmond       SR/Midfielder           McLean Freedom   UCLA
Marlo Sweatman      FR/Midfielder             McLean Power       Florida State