Which Girls ECNL teams are at the top of each age group?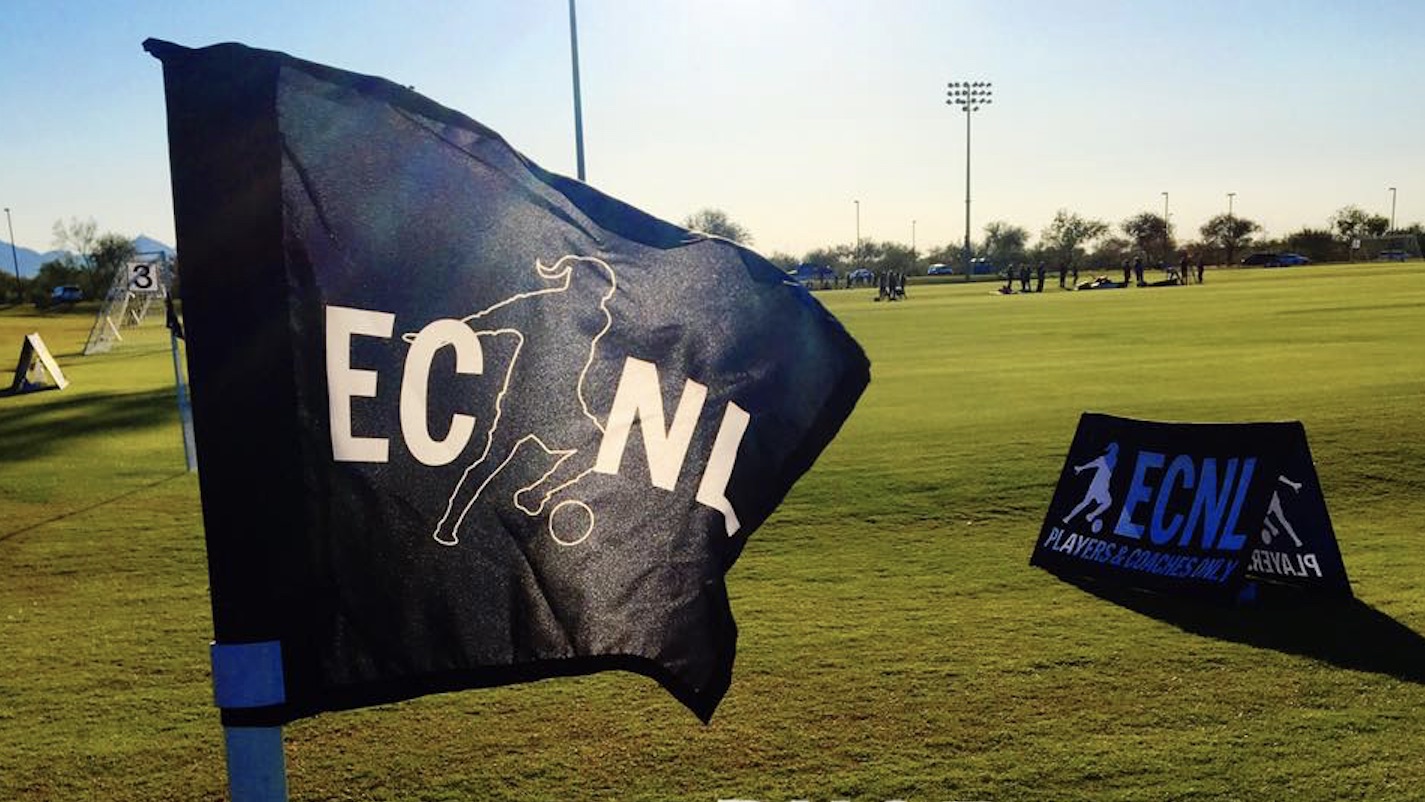 Girls ECNL standings will be frozen in place for at least the next month, with the COVID-19 pandemic causing the suspension of all league play through April 30.
While many teams across the country have already played most or all of their ECNL regular season schedules, others with a backloaded spring slate only have a handful of games under their belts.
As we keep our fingers crossed hoping that the remainder of the season will eventually be played, let's take a look at which teams have earned their way to the top of the ECNL's Champions League standings across the U-13 through U-18/19 age groups.
[+READ: Ten Girls DA teams that could finish the regular season undefeated]
In the (hopefully unlikely) scenario that the remainder of the season is suspended, several of the teams below could wind up being considered de facto ECNL champions.
*Records below are in reference to regular season games which count toward ECNL Champions League standings. Results from ECNL National Events are not included.
U-13
The youngest ECNL Champions League age group remains too close to call, as many of the top-ranked teams still have a large chunk of unplayed regular season games. Tampa Bay Rowdies (11-0-0) have the longest-running streak of perfection to open the season, while San Juan SC (7-0-0) and Crossfire Premier (5-0-0) also have unblemished records. San Juan SC has been the most dominant defensive team in the nation, earning 7 straight clean sheets to begin the season in Northwest Conference play.
U-14
LAFC Slammers (11-0-0) sit atop the national standings with a 51-4 goal differential, playing in the highly competitive Southwest Conference. Reigning ECNL champion PDA Blue (10-0-0) is perfect in the Northeast Conference, having outscored opponents by a 35-4 margin. Northwest Conference leader San Juan SC (7-0-0) boasts an unblemished regular season record as well, having racked up 28 goals and conceded only 6.
U-15
LAFC Slammers (14-0-0) have established themselves as the clear frontrunner at the U-15 level, ripping through the Southwest Conference with a 50-5 scoring margin. With two Northeast Conference games under their belts, reigning ECNL national champion PDA Blue (2-0-0) is the only other team with a perfect record so far.
U-16
Minnesota Thunder (16-0-1) holds the top spot in the Champions League table, remaining undefeated through 17 regular season games. The Thunder have outscored opponents by a dominant 58-8 margin. If they are able to play out their remaining conference games, they will aim to finish their undefeated run with tough tests against 5th-ranked Michigan Hawks (15-2-2) and 16th-ranked Eclipse Select SC (10-3-4).
Holding the No. 2 and No. 3 spots in the U-16 Champions League standings are California side MVLA (10-1-0) from the Northwest Conference, and AHFC (21-1-2) from the Texas Conference.
U-17
Eclipse Select SC (17-0-0) is the top dog in the U-17 age group, as the Chicago-based side could be on the verge of completing a perfect run through the Midwest Conference. It won't come easy though, as Eclipse's three remaining games include a pair of matchups against 25th-ranked Minnesota Thunder (9-6-2) and one against No. 2-ranked Michigan Hawks (17-2-0). If the ECNL regular season remains suspended, the Midwest Conference will claim both of the top two spots in the U-17 standings.
U-18/19
Northern Virginia's McLean Youth Soccer (22-0-1) is the top-ranked team in the U-18/19 age group with an incredible 107 goals scored and only 11 allowed. Rounding out the top five are: Crossfire Premier (9-0-1), Concorde Fire Platinum (20-1-2), Scorpions Soccer (5-0-1) and Minnesota Thunder (13-0-3).
U-18/19 Composite
So Cal Blues (9-0-0) claimed the ECNL Champions League U-18/19 title last season, and this year could be on track to do it again in the Composite division. So Cal has piled up 73 goals while only allowing 6.
Two other teams – Oregon's Crossfire United (5-0-0) of the Northwest Conference and Massachusetts' FC Stars Blue (2-0-0) from the Northeast Conference – have unblemished records in regular season play, as they hold the No. 2 and No. 3 spots in the Champions League standings.