Western New York Flash Academy to enter Boys ECNL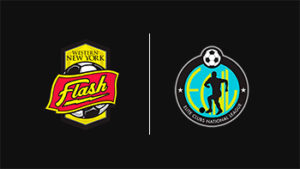 BUFFALO, NY (Via WNY Flash) – The Western New York Flash Academy announced an agreement with the Buffalo Soccer Academy that the WNY Flash Academy will field Boys teams in all age groups (U8 – U18) in the 2017-18 season. The Buffalo Soccer Academy will no longer field teams in the U13 – U18 age groups, starting in the 2017-18 season.
In addition, the Western New York Flash Academy announced that they will be an inaugural member of the Boys Elite Clubs National League (ECNL), beginning play in Fall 2018.
"This is another landscape changing moment for Buffalo and all of western New York soccer, but this time on the boys side," WNY Flash Academy Director of Coaching Rob Ferguson explained. "We are delighted to be creating the top-tier opportunities for local boys with the freedom to perform on a national platform here in Buffalo."
Henrik Ambarchian, BSA Director of Coaching, will be a key staff member of the WNY Flash Academy Boys program, along with WNY Flash Academy Jr. Program Director Gary Bruce. Tryouts for the opportunity to perform on a national platform will be held right here in Buffalo.
"The development of the Flash Girls program in to an ECNL Club, with elite level players from the 08/09 all the way through to the 98/99 has been groundbreaking," Ambarchian said. "The players in the ECNL age groups have been challenged with adversity beyond what they are used to seeing on the soccer field, but that is exactly what the players in our area need. Our players deserve the opportunity and exposure generated by the ECNL and the Flash Academy."
The Boys ECNL league will begin play throughout the country in Fall 2017, but the WNY Flash Academy have chosen to delay participation in the National League until it's second season.
"Competing on a national level doesn't happen overnight," Ferguson explained. "This will take preparation, education, and hard work. We already have a group of thriving teams and now, with the BSA agreement, we will have quality boys teams across all ages. We have already begun evaluating boys at all ages, and this process will continue through tryouts. We will develop our players and teams over the 2017/18 season in order to be ready for the National League competition by the Fall of 2018."
The Boys Elite Clubs National League (Boys ECNL) was founded to improve the daily environment for boys youth soccer players through a collaborative club-based development program featuring competition, player identification, and coaching and club development platforms.
"We are delighted to be working with the Western New York Flash Academy to bring the Boys ECNL to Buffalo," ECNL President Christian Lavers said. "The Flash Academy has established themselves as leaders in player development throughout western New York, and their philosophy and values align with the ECNL focus on holistic development. Providing the Boys ECNL and ENPL platform for these players will make the game better in the region and will help these players take tremendous steps in their career and their future."