Washington Spirit player Tiffany Weimer coaches GCF Academy to success at PWSI Showcase
Washington Spirit forward and Connecticut native Tiffany Weimer traveled with her girlsCAN Football Academy 97/98 team to Virginia last weekend to compete in the PWSI President's Day College Showcase. The reigning Connecticut State Cup champion GCF Academy U-17 side had a great showing at the event, going 2-0-0 with wins over quality Maryland Rush Montgomery and FC Virginia squads in the "Lincoln" Division.
Midfielder Rachel Benz (Bryant University 2015 commit), forward Charlotte Cenatiempo and defender Paige Santee were among the top performers for GCF which used a balanced attack and energetic brand of defense throughout the weekend. GCF finished atop the division along with Huntingdon Valley AA Pride from Eastern Pennsylvania.
Weimer, a Penn State graduate whose professional soccer career began in 2006 with the Washington Freedom, has coached with GCF since 2011 when the club launched its Stratford, CT branch and has watched the 97/98 team develop into a group of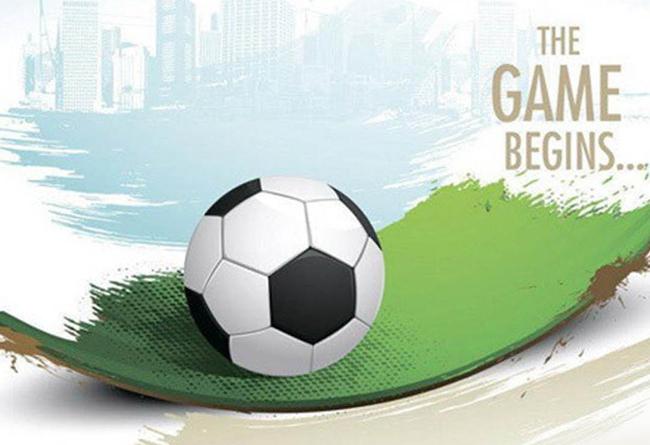 skilled college prospects. Along with Benz heading to Division I Bryant University, forward Sarah Hasselkamp has committed to the University of New Hampshire for 2015 and goalkeeper Catherine Klein will play for Division II Stonehill College in Massachusetts.
+Read: High level recruits spark stunning comebacks at PWSI Showcase
Meanwhile, the team's junior class continues to weigh their options, which may have widened after a strong showing at PWSI. Weimer said her players have continuously caught the eyes of college coaches after seeing their effort and collective mental approach to the game in action. GCF players train outside at least twice a week regardless of what the Connecticut climate brings, work on conditioning for at least an hour per week and are responsible for submitting reports on their own extra training minutes along with game analysis reports each month.
"A lot of it is mentality, these kids really want to get better and they are willing to put in the work to make that happen," Weimer said. "The idea is that they all put in the work and they are doing it for each other. I'm not going to find a more committed group of players at this age in the country."
With Sunday's showcase matches at PWSI cancelled due to inclement weather, the GCF players used the opportunity to visit local schools such as George Mason and American University. On Sunday evening they had a team outing to play laser tag and go out to dinner before earning a team win on Monday, playing sound defense and scoring three unanswered goals after trailing 1-0 early against FC Virginia.
"Obviously a lot of teams were interested in playing in it because it's a high level tournament," Weimer said. "The two games we were able to play were high quality, the facilities were fantastic and I thought Lloyd (Yaxley) and PWSI did a great job putting it together and getting college coaches to come. It was a successful weekend for us to get some games in against teams we normally wouldn't play, having fun and traveling with the kids."
+Read: Jefferson Cup U-17 Girls Championship Division loaded with top teams
GCF Academy was first launched in 2002 as a program called girlsCAN Soccer Development based in North Vancouver, led by former players Ciara McCormack and Trina Wright. In 2011 when the club opened its Connecticut branch and changed its name, Weimer and fellow local soccer stars including Manya Makoski and Alyssa Naeher went to work building one of the region's most unique girls soccer clubs run solely by professional women's players.
"We wanted to start a club just for girls, run by women that is looking out for the best interest of the players, knowing what goes into being a top level college player, and high school player and club player," said Weimer, who is also the Editor in Chief of women's soccer publication 'Our Game Magazine'. "We're motivated by just improving the system a little bit, giving these kids the tools to get better and giving back for all that we were given when we were younger."
Weimer has played professionally in the WPS, WPSL and now the NWSL in the U.S. and Canada, as well as internationally in Brazil, Finland, Denmark and Sweden. In 2013 as a member of the Portland Thorns, she scored an equalizer in the 65th minute of the NWSL semifinals against FC Kansas City to make the score 2-2 in a match Portland eventually won 3-2 and went on to capture the inaugural NWSL Championship. She missed the 2014 NWSL season as member of the Washington Spirit due to injury, but will look to get back on the field in 2015.
GCF will continue their showcase schedule in March when they head back to Virginia for the Jefferson Cup. They have been placed in the Superior Orange Division, where they will face Maryland State Cup finalists Pipeline SC Black, Continental FC DELCO ECNL 97 and NPL side ISA Thunder 97 from Eastern New York.