Washington Spirit Academy – Virginia finalizes Girls DA coaching staff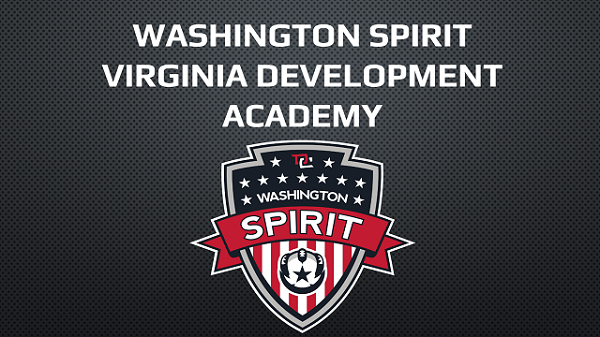 Boyds, MD (Via Washington Spirit) – Washington Spirit Academy – Virginia Technical Director Tom Torres has finalized the club's coaching staff ahead of the inaugural 2017-2018 U.S. Soccer Girls' Development Academy season.
In addition to previously announced George Hales, Gary Malebranche, Lori Lindsey and Kayley Sullivan, the Spirit Academy – Virginia staff will also include experienced youth and college soccer coaches Holly Wiles and David Meiklejohn.
"Our final two additions to the Development Academy staff bring a vast amount of experience from the playing field and the sideline," Torres said. "We sought to have a balanced coaching staff that would have a lasting impact on players, create a dynamic and competitive environment and share their experiences to guide Spirit Academy players. I'm confident that we have exceeded those expectations with coaches that have knowledge of the game at a high level, but more important have strong character."
Wiles will serve as the Spirit's Virginia Academy U-18/19 and U-14 assistant coach. She is a former U.S. Youth National Team and Women's National Team pool player who also played NCAA Division I women's soccer at UMass Amherst. As former the president of FCV Ashburn – the partnership of Ashburn Soccer Club and FC Virginia – Wiles joins the Washington Spirit Development Academy with a depth of knowledge on the local youth soccer scene. Wiles has coached several girls travel teams in Northern Virginia for FCV Ashburn, FC Virginia, McLean Youth Soccer and Loudoun Soccer. She has also seved as a U.S. Soccer Training Center coach for six different age groups.
Meiklejohn, who will serve as a goalkeeper coach for the 2017-2018 season, brings years of goalkeeping experience as a player and coach. Meiklejohn is an assistant coach for D.C. United's Development Academy program and works with the goalkeepers in their partner club, Loudoun Soccer Club. For the 2016 season, Meiklejohn was an assistant coach and goalkeeper coach for the University of Maryland.
Prior to his role at the University of Maryland, Meiklejohn was an assistant coach with the University of Rhode Island Men's Soccer program for the 2013 season. During his time at URI, he was the Director of Goalkeeping for the Rhode Island ODP and Rams FC.
In addition to D.C. United, he has previous U.S. Soccer Development Academy experience as goalkeeper coach for the Concorde Fire (Atlanta, Ga.). He previously served as an assistant coach for Georgia State University from 2011-2013. In the 2011 season, Georgia State earned a trip to the NCAA tournament for the first time in program history.
Washington Spirit – Baltimore Armour technical director Denise Reddy announced the full coaching staff for the four Maryland Girls' DA teams on June 6.
All eight Washington Spirit Academy teams in Virginia and Maryland will kick off the inaugural U.S. Soccer Girls' DA season this fall. The 2017-2018 U.S. Soccer Girls' DA regular season schedule was released on June 1.
Washington Spirit – Virginia – Girls' DA Coaching Staff
Academy Director – Tom Torres
U-18/19 Head Coach – George Hales
U-18/19 Assistant Coach – Holly Wiles
U-17 Head Coach – Tom Torres
U-17 Assistant Coach – Kayley Sullivan
U-15 Head Coach – Gary Malebranche
U-15 Assistant Coach – Kayley Sullivan
U-14 Head Coach – Tom Torres
U-14 Assistant Coach – Holly Wiles
Goalkeeper Coach – David Meiklejohn
Athletic Development Coach – Lori Lindsey
WASHINGTON SPIRIT CLUB STRUCTURE