VMI men's soccer announces Charlie Hubbard as head coach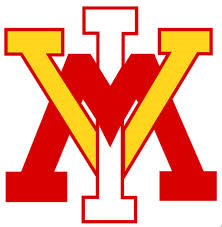 LEXINGTON, Va. (Via Virginia Military Institute) – The VMI athletic department announced Monday that Charlie Hubbard was promoted to head coach of the men's soccer program. Hubbard served as the associate head coach for the Keydets this season, and was an assistant coach the two years prior.
"Coach Hubbard, first and foremost, is a remarkable human being," said VMI director of athletics Dr. Dave Diles. "His personal values and deep appreciation for our men's soccer program and VMI will be great foundation for this important leadership role.  In addition, we have been able to see his coaching abilities first hand and learned of his vision for the program through the search process.  The head coaches who served on this search committee were strongly in support of Charlie's elevation to the Head Coach position."
Hubbard has been responsible for helping to create a winning culture in his three seasons in Lexington. VMI has had a player earn a spot on the Southern Conference All-Freshmen team in each of the last two years, the first time in program history. Another area of emphasis has been on academics as the team earned the Colonel Don Jamison Team Academic Achievement Award in May of 2017. The honor recognizes a men's team and a women's team that has distinguished itself with superior academic achievement.
"I am excited to continue working at such a prestigious institution whose history and pedigree are evident and respected," said Hubbard. "Since coming to VMI in 2016, I have seen the potential of this team. I am excited to continue building and progressing this program. I would like to thank Dr. Diles and the search committee for the opportunity to lead VMI Men's Soccer as the new Head Coach."
Hubbard came to VMI after serving for two years as assistant men's soccer coach at Dallas Baptist University in Dallas, Texas. Overseeing a head coaching transition during the 2015 season, Hubbard maintained all recruits and independently traveled and coached the team on multiple occasions. He was responsible for developing an organized system to streamline recruiting and camp organization while maintaining university standards for roster size and competition. In addition, Hubbard organized budgets for equipment, travel, meals and other team accommodations.
Prior to Dallas Baptist, Hubbard served as an assistant men's and women's soccer coach at Thomas More College in Crestview Hills, Kentucky, during the 2013-14 season. He assisted both programs to qualify for the NCAA DIII tournament, while the women's team earned its first Sweet 16 appearance and No. 14 national ranking. While at Thomas More, he also served as a soccer instructor for the Northern Kentucky Soccer Academy in Fort Thomas, Kentucky. While creating weekly training plans and season-long development programs, Hubbard coordinated the tryout and evaluation for players U10-U18.
Hubbard was a four-year student-athlete at Palm Beach Atlantic University (DII) in West Palm Beach, Florida, setting a school record by playing in 84 games from 2009-13.
He graduated from Palm Beach Atlantic in 2013 with a degree in Biblical studies. While coaching at Dallas Baptist, he earned a master's degree in sport management in 2015.
He holds a USSF National "C" license and NSCAA Goalkeeping Level 1 certificate.
Hubbard replaces Michael Bonelli, who resigned in late February to accept an assistant coaching position with the Yale University men's soccer program.