Virginia State Cup: How three of four girls' champions used ECNL players to win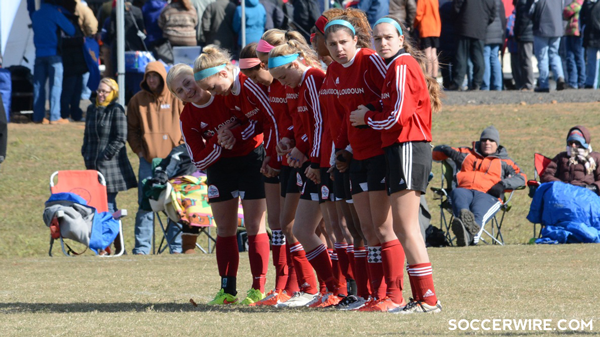 FREDERICKSBURG, Va. — Three teams out of four that won championships in girls divisions at last weekend's Virginia State Cup hail from clubs that are also members of the Elite Clubs National League, the selective national girls competition which boasts much of the nation's top talent.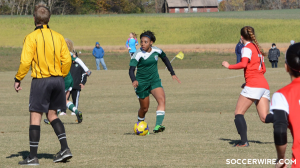 McLean Youth Soccer won the Under-17 and U-18 titles, while FC Virginia took home the U-15 crown. Only Loudoun Soccer's U-16 girls won a title without an ECNL-carded player.
All three teams have confirmed with SoccerWire.com that some players on their official State Cup roster also hold passes to their ECNL teams, a practice well within the rules of the VYSA State Cup competition, but also one that polarizes opinions on sidelines and in coaching circles.
Most of the debate centers on whether the practice is fair to opposing teams, as well as to displaced players on the teams themselves.
For anyone who disagrees with the practice, many parents and coaches not affiliated with the winning ECNL clubs would certainly be on their side… At least if the earfuls multiple Soccer Wire reporters got over the weekend is any indication.
Cries of "that's not fair" abounded all weekend, with much of the tone assuming coaches were "trying to pull a fast one" or even just flat out accusations of "cheating."
For the record, no teams violated any VYSA State Cup roster rules that we were able to find, at least not in relation to use of any players who may hold passes for the ECNL in addition to their VYSA-affiliated team rosters. Players are more than welcome to hold passes to both VYSA and ECNL competition, as each organization is sanctioned by separate national bodies. US Youth Soccer for VYSA and US Club Soccer for ECNL.
We spoke on the record with several coaches of the ECNL teams in question, as well as another prominent coaching leader who had to face those teams. For the most part they support the practice as every club's obligation to play within the rules to win a major competition.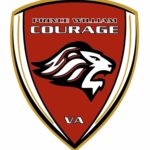 Mike Cullina, Prince William Soccer, Inc.'s director of soccer, thinks it's perfectly fine to play within the rules of any competition with the intent to win, as long as the practice is a consistent with the club's overall philosophy.
"Is it a club or team philosophy?" Cullina asked rhetorically, saying if it's the club's policy then it's fine. "Each club should make a decision on where to roster each player each week and stick to it," noting that clubs just need to be up front and consistent with their players.
He also thinks that clubs bringing ECNL players to the State Cup party shows they respect the competition enough that they know they better bring their "A" game to have a shot at winning.
Having been on the losing end of the Under-18 girls final to McLean, Cullina also says his non-ECNL club welcomed the challenge.
"I want to play against your best players," he said, "because it makes us better."
He certainly got what he asked for, as Nadir Moumen's U-18 McLean side was full of ECNL players in their 12:15 p.m. final against PWSI's Courage Red squad on Sunday for all the marbles.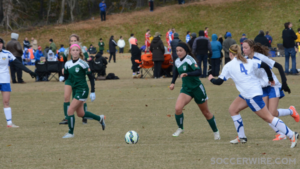 Moumen also coaches the ECNL team for the large Northern Virginia club, which gives him a unique flexibility. While he admits there are pros and cons like anything else, he feels the ability to use a large player pool across multiple competitions ensures more players get playing time at an appropriate level for their development and based on their current form and physical needs.
"Working as a single group, players rostered on both the Green team and the ECNL teams have a lot more opportunity," Moumen explained in a conversation with SoccerWire this week, noting that McLean once tried to keep the ECNL and "Green" teams more separate, but later changed tack.
"They're more prepared for ECNL games because they train together, and when playing time is tight on the ECNL team, they get meaningful minutes as key players with the Green team," he said.
"The ECNL schedule is planned around the state's high school schedule, which for Virginia is the Spring. McLean sits at the intersection of the Virginia-Maryland-D.C. corridor more than other Virginia Clubs. For example, our 35-player pool is composed of about 19 players who do not play high school soccer in the spring.
"So without high school games and no ECNL games in the spring, we rostered the majority of these kids on the State Cup/Green roster so they can go on to play in Region I, and will thus have games in the Spring and be continuing to prepare for Nationals — and more importantly, their college careers — as they need to do. This includes one of our top players who has been injured all fall and is expected back around February. She would only have two or three games all year if she only played on the ECNL roster."
+READ: Virginia State Cup girls semifinals wrap: Northern Va. clubs dominate
Among other benefits Moumen pointed out: The reduced amount of pressure players are put under on restricted rosters to play, when it might be better for them to rest. He's also able to be a lot more flexible in letting players miss training, and even games, for college visits, school work and family events, all the sorts of things that many youth soccer alumni lament having not had more time for when they were young.
"Kids playing in both USYS [US Youth Soccer] and US Club Soccer is not new and was done prior to the ECNL," noted Moumen. "This is what is best for this group both developmentally and health-wise. I'm not forcing fall high-schoolers to play three high school games during the week and then travel to play two ECNL games, yet I'm still giving those players enough high-level games throughout the year for them to get better."
One of the down sides? "It is harder for college coaches to know where to go to see which players each week for games, but that also forces the players to take more responsibility to be good communicators."
Though Loudoun Soccer officials confirm to SoccerWire that their club, the largest youth club in Virginia, has indeed applied for ECNL membership in the past, they were reluctant to go on the record with an opinion on using ECNL-rostered players in US Youth Soccer competitions for this article.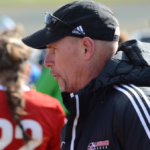 But Randy May, coach of that Loudoun 98 Red team, did provide a statement to SoccerWire.com:
"It is complicated because I would have to know the state association's position on the matter and how teams rosters are accepted," writes May, noting that roster flexibility is important for all State Cup teams given the long period between the deadline for roster submission and the completion of the competition itself. "Those are the current guidelines, so we have to accept them and move forward.
"However, I am very proud of my team's performance and success at States. My respect and acknowledgement also to BRYC in also getting to the finals as well. [It was] a very challenging, hard-fought game under tough conditions. Loudoun 98 Red has really experienced a great run over the past eight months. Making to [US Youth Soccer] Nationals last year and now to continue with our summer successes with this past weekend's State championship, we accomplished two of our preseason goals in winning [State Cup] and qualifying for regionals next June. Very rewarding for the girls, coaching staff and for Loudoun Soccer."
McLean's U-17 State Cup-winning team, coached by Cindi Harkes, used the least number of ECNL-rostered players of the three clubs -– just three.
Harkes is also age group coordinator for all the girls in McLean from U-13 to U-18, and after consulting with club technical director Clyde Watson, decided to take on the Green '97 team because they risked losing their identity. She explained they would frequently be without different players each week based on who was playing up with the ECNL team, or possibly down with the club's "White" team.
Harkes told SoccerWire that her goal was to strengthen the core of the team without relying on players from the ECNL roster to help them out. She wanted to help them find their own identity, and prove they could be developed into a successful group and still provide opportunities.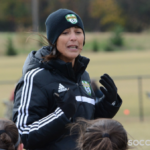 Success would mean the club would have a more refined model for all the age groups, and it's safe to say success has been found.
With ECNL teams carrying up to 26 active roster positions, several of the players on the Green team also hold ECNL passes.
"They need to play games," Harkes explained, while confirming just three players with ECNL passes were on the field for Sunday's impressive State Cup win over a strong VSA Heat 97 West team.
She also explained the teams are "pooled somewhat" in that they practice at the same time and place as their ECNL sister team, and certainly work together on the training field in a lot of ways. Unlike Moumen's '96 group, however, they are not operated as one large player pool at all times.
+READ: Loudoun 98 Red boys eye third Virginia State Cup trophy amid national title ambitions
FC Virginia's U-15 team won their fourth straight State Cup on Sunday without conceding a single goal in their entire four games of the competition, while scoring 13. They also had the most ECNL-rostered players on their VYSA roster of any team. But as a U-15 team, this was the first State Cup season with which they've had to contend with full-time ECNL demands.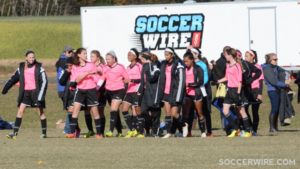 The team will soon head to the CASL Soccer Showcase to kick off US Youth Soccer National League play, giving them two chances to qualify for next July's US Youth Soccer National Championships, between Regionals and National League.
Between those competitions and ECNL demands, they'll especially need their 30-player roster during schedule conflicts. But don't be surprised if next year's State Cup is missing a large portion of this year's winning faces.
"That was a team that was the returning state champions. So we allowed them to play State Cup," club president Terry Foley explained to SoccerWire this week by phone, while also making clear the club's primary focus is on ECNL, not how many State Cups they win.
"For six years we've not put a single ECNL player on a roster for State Cup, so [the U-15s' title this year] kind of goes against the grain on what we've been trying to do. But the fact they were returning state champions, I think VYSA wanted them back, and I understand it's a unique situation."
While it can certainly seem unfair when an ECNL player who is not always training and competing for their club's "lower" level team shows up to key games, it's important to remember all of these winning teams are members of large clubs with professional coaching staffs focusing on working with all the players in each age group. The older model of clubs being a place for independent teams to hang their hats grows rarer with each passing year.
None of these clubs have technically violated any VYSA rules, and many very experienced coaches would argue there's nothing wrong with playing within the rules to win any meaningful competition.
Perhaps the biggest remaining question that comes up: What about the players who get benched, or worse, left off a game day roster for the big finals weekend when one of these legal ECNL players shows up?
PWSI's Cullina used that exact scenario as the main reason it's important that each club has a consistent policy on how they manage their player pools.
+READ: SW Q&A: Development Academy debutants PWSI eager to seize opportunity
He explained that as long as the club policy is clear and consistent, then it's up to each player and her family to decide if it's an environment they want to be part of. While there's always a risk of being left off a roster for a big game, in the right club environment, every player is still getting a lot of playing time and excellent training. After all, a youth career is much longer than one weekend.
There certainly is a lot of prestige, opportunity and lifetime memories on the line at a State Cup finals weekend, and whether they touched the field or not in the actual final, every player who played any minutes throughout the competition should certainly not hesitate to call themselves a state champion.