Virginia Sports Information Directors announce All-State Men's College Soccer Awards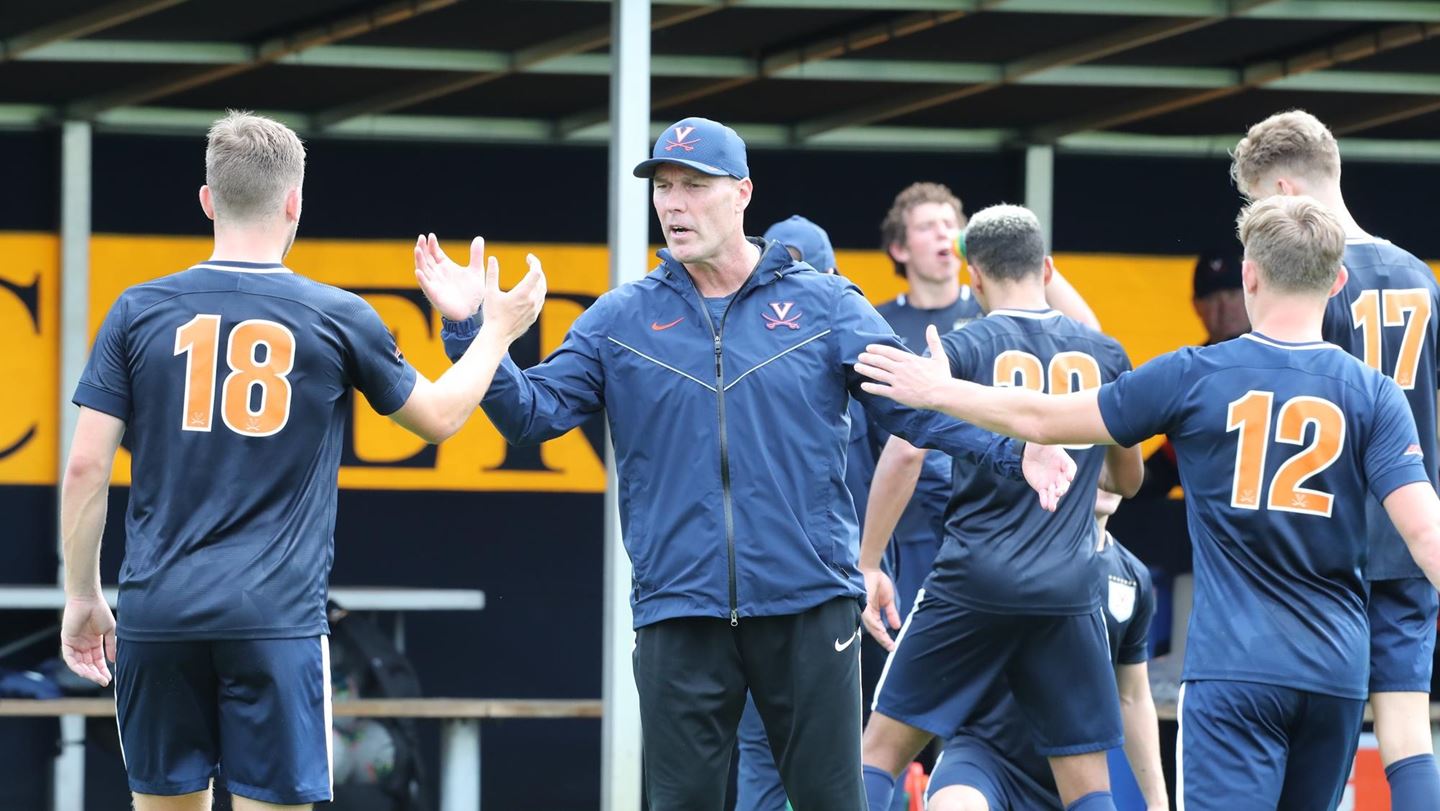 BRIDGEWATER, Va. – The top three awards were divided among three different programs on the 2019 Virginia Sports Information Directors (VaSID) All-State Men's Soccer Team.
University of Mary Washington senior midfielder Gabriel Soriano earned the State Player of the Year honor. Soriano, a first-team All-America selection, scored nine goals and handed out seven assists for the Eagles, champions of the Capital Athletic Conference.
University of Lynchburg forward Luke Mega was selected State Rookie of the Year. Mega, the ODAC Rookie of the Year, led the Hornets with 10 goals and three assists.
Washington and Lee University head coach Mike Singleton took the State Coach of the Year honor. Singleton led the Generals to a 17-3-3 record and the program's second straight ODAC title. W&L advanced to the Round of 16 in the NCAA Division III National Tournament.
Soriano and Mega were joined on the all-state first team by three of Soriano's Mary Washington teammates – defender Ben Ahrens, forward Jeremy Hokenson and goalie Ken Kurtz.
Washington and Lee placed two players on the first team – midfielders Oliver Dolberg and Samuel Bass. Hampden-Sydney College also had a pair of first-team picks in forward Jacob Mann and midfielder Spell Carr.
Rounding out the first team were Christopher Newport defender Derek Cook and Roanoke College defender Tim Leuenberger.
A total of 10 programs were represented on the all-state team. Mary Washington and Washington and Lee led the selections – each with four picks. All four Mary Washington picks were on the first team while W&L placed two on the first team and two on second team.
VaSID names 37 all-state teams in 22 sports each year, as well as an Academic All-State squad and an all-sports champion in both the University and College Divisions. Membership in VaSID is open to all media relations professionals working at a university or conference in the state of Virginia.
2019 College Men's Soccer All-State Team
Major Award Winners
Player of the Year: Gabriel Soriano, Mary Washington
Rookie of the Year: Luke Mega, Lynchburg
Coach of the Year: Mike Singleton, Washington and Lee
First Team
Defender: Ben Ahrens, Mary Washington
Defender: Derek Cook, Christopher Newport
Defender: Tim Leuenberger, Roanoke College
Forward: Jeremy Hokenson, Mary Washington
Forward: Jacob Mann, Hampden-Sydney
Forward: Luke Mega, Lynchburg
Midfielder: Samuel Bass, Washington and Lee
Midfielder: Spell Carr, Hampden-Sydney
Midfielder: Oliver Dolberg, Washington and Lee
Midfielder: Gabriel Soriano, Mary Washington
Goalie: Ken Kurtz, Mary Washington
Second Team
Defender: Seth Chapman, Washington and Lee
Defender: Davis Pillow, Christopher Newport
Defender: Jack Rawlins, Washington and Lee
Forward: Liam Camilleri, Roanoke
Forward: Will Collins, Christopher Newport
Forward: Penny Senior, Randolph-Macon
Forward: Thomas White, Bridgewater
Midfielder: Gabe Krueger, Randolph
Midfielder: Ben Mackey, Lynchburg
Midfielder: Ridwaan Robinson, Marymount
Goalie: Michael Nyc, Washington and Lee