Virginia Development Academy hires Scott Letts as ECNL Director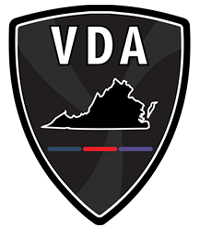 Woodbridge, VA (Via VDA)– Virginia Development Academy (VDA) has announced the hiring of Scott Letts to the position of Girls' ECNL Director & Director of College Placement. In this newly created position, Letts will lead the girls' program as it enters the Elite Clubs National League, direct the college selection process for both the boys and girls, and assist with the women's U-23 team.
Letts joins VDA from Richmond, VA where he spent the past 5 years as women's assistant coach/head of recruiting at Virginia Commonwealth University. Originating from Nottingham, England, Letts earned a bachelor's degree in sports management and marketing, and a master's degree in adult technical education from Marshall University where he was a 4-year starter and served as an assistant coach. He holds a "B" License from U.S. Soccer and has coached with multiple youth clubs, most recently with Richmond United's ECNL program.
"The opportunity to bring someone with Scott's experience at the collegiate and youth levels to VDA is tremendous," said Mike Cullina, Executive Director. "This appointment demonstrates our commitment to our players and establishing one of the best coaching staffs in the Northern Virginia to help our players reach their goals."
"I'm absolutely ecstatic to have the opportunity that VDA has provided me to become the ECNL Director," said Scott Letts. "As soon as I spoke with Mike [Cullina] and Matt [Lacey], I knew we had very similar ideas and beliefs in player development to become a very successful program in the ECNL. I look forward to working with the VDA family and would like to thank VDA for granting me this fantastic opportunity."
"This is a fantastic appointment for our girls' program moving forward," said Matt Lacey, Director of Coaching. "I have known Scott for over 6 years and have always been impressed with his professionalism and passion to develop female soccer players at all levels. He has shown he is a person who shares our core values, which will help us transition our girls' program into the ECNL. His experience in the college recruitment process will provide us with a new direction to help our players achieve their college aspirations."
Letts will officially join VDA on May 1, 2018.
Additional information, including the boys and girls' coaching staff and ID sessions will be released in the coming days.