Vienna Youth Soccer joins Virginia Development Academy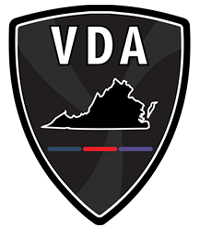 WOODBRIDGE, VA (Via VDA) – Virginia Development Academy announced today Vienna Youth Soccer, Inc. will become its fourth member club, joining Prince William Soccer, Virginia Soccer Association and Chantilly Youth Association.
In the upcoming 2017-18 travel season, VDA will be the only club in Virginia fielding teams in both the Boys' and Girls' U.S. Soccer Development Academy. VDA will also participate in CCL Pro23 this summer with both men and women's U-23 teams.
All four clubs are members of the Virginia NPL providing a platform for identification and development and the ability to connect the pathway to the Academy for players and coaches. VDA is committed to developing and promoting from within and will draw a high percentage of its players and coaches from the member clubs. This fall, VDA will launch a coach education and development program open to all select coaches of VDA-member clubs. Clubs will utilize a shared curriculum and development model for all select players 12U and younger.
Quotes from VDA member club technical leaders:
Mike Cullina, PWSI Executive Director: "VDA was formed in 2015 as a landmark agreement for club collaboration in Northern Virginia. We are thrilled Vienna shares our vision for how clubs working with one another can grow the game and prepare our players for opportunities at all levels."
Michel Vanderhart, VYS Director of Coaching: "VYS is excited to join VDA which has already established a strong track record of development and education for players and coaches in Northern Virginia. By sharing ideas and working together with like-minded coaching staffs, our players and coaches at all levels of the game will benefit tremendously."
Matt Lacey, VSA Executive Director: "This is another positive step for VDA. By expanding our footprint further, we can continue to enhance and support the opportunity for players to enter the DA, as well as work collectively to provide more meaningful oversight of player and coach development. In year two, we are excited to continue to expose players from all the member clubs to the VDA philosophy and methodology."