D.C. United academy hires Nate Kish, announces full coaching staff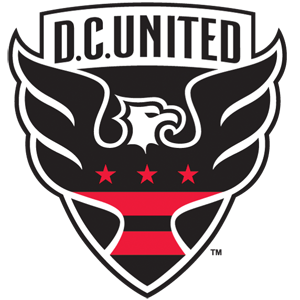 WASHINGTON (Via D.C. United) – D.C. United have hired Nate Kish to coach in the Black-and-Red academy. Kish, who is currently participating in the Elite Formation Coaching License with fellow United academy coach Dave Sanford as part of Major League Soccer's partnership with the French Football Federation, will coach the Under-18/19 academy team and co-coach the Under-23 program this summer alongside director Ryan Martin.
"We're very excited to welcome Nate to the D.C. United academy," Martin said. "With his experiences, ambition and desire to improve, Nate fits well into our staff culture. His track record in youth development and the way he sees the game fits into our methodology perfectly and will continue to help us push players into the first team."
In addition to his coaching responsibilities, Kish will also serve as liaison for academy players advancing to the collegiate level and as a video analysis expert. Most recently, he served as an assistant coach, chief scout and youth program manager at FC Cincinnati in the United Soccer League.
Prior to his time at FC Cincinnati, Kish worked as director of coaching for the high school age group at Alliance Cincinnati Elite, a regional scout for the USL/PDL, as an assistant coach at Wake Forest, Ohio State and Catholic University and head coach at Emory and Henry College.
With the hiring of Kish, the academy staff list for the 2017-2018 season is as follows:
Director: Ryan Martin
U18/19 Head Coach: Nate Kish
U16/17 Head Coach: Ryan Martin
U15 Head Coach: John Bello
U14 Head Coach: Gus Teren
U13 Head Coach: Dave Sanford
U12 Head Coach: Jason Boxx
U11 Head Coach: Ben Applefield
Goalkeeper Coach: David Meiklejohn
Director of Sports Performance: Daniel Kirwan
Social Wellness Coordinator: Kristi Beckman