Va. phenom passes on offer from Olympique Lyonnais, will attend U of Tennessee
By Matthew Levine and Charles Boehm
For many years, the choices awaiting highly talented young female players from the United States and Canada have been quite different from those of their male counterparts.
While the men can look towards growing professional opportunities both at home and abroad in addition to college options, NCAA or NAIA play has generally been the end-all and be-all for women, with only a tiny elite subsequently earning a chance at professional or international action.
Two years ago, Colorado Rush product Lindsey Horan became a prominent exception to that rule when she bypassed a full scholarship offer from the University of North Carolina in order to sign a pro contract with French club Paris Saint-Germain in a deal reportedly worth six figures.
Now it seems another exceptional American teenager has earned a similar opportunity.
Multiple sources inform SoccerWire.com that U.S. U-20 Women's National Team midfielder and Oakton, Virginia, product Carlyn Baldwin, 18, was recruited earlier this year by PSG's cross-country rivals Olympique Lyonnais Féminin, the two-time UEFA Women's Champions League winners, reigning French champions for seven years running and one of the most ambitious women's clubs in the world.
But at the moment it appears that Baldwin, a playmaking midfielder with Braddock Road Youth Club who is set to graduate from high school, will pass on the chance at a pro career and instead begin her NCAA career at the University of Tennessee this fall.
It's so good to have everything figured out. Finally! Couldn't be happier

— Carlyn Baldwin (@Carlyn_Baldwin) April 11, 2014
It's so nice heading off to bed and knowing I'm always gonna be a Vol!!!

— Carlyn Baldwin (@Carlyn_Baldwin) April 12, 2014

Baldwin politely declined to speak with SoccerWire.com, expressing a desire for privacy regarding what was undoubtedly a difficult decision. But those with knowledge of Baldwin's abilities make clear that she is a rare talent, one with a cultivated skills set based more on vision and technical ability than power and athleticism.
"Technically, she is very, very good on the ball. Tactically, she plays with a very high soccer IQ," said one source. "She's a mentally tough kid, fights through adversity. And physically, she's a small kid, but that doesn't matter because of her fight and heart."
[ +READ: BRYC 95 Elite powers through U-16 girls bracket at Region I Championships, eyes natl. glory ]
Standing just 5-foot-3, Baldwin – whose style has drawn comparison to her own favorite player, Spain and FC Barcelona star Xavi – has nonetheless proved capable of dominating midfield performances at some of the highest levels of youth soccer in North America.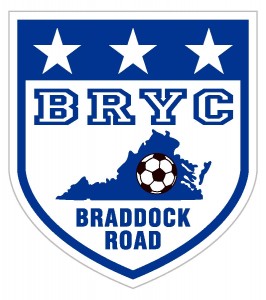 She spearheaded BRYC Elite 95's run to a US Youth Soccer national championship at the U-16 level in 2012, the highest of the team's many honors over an long existence which dates back to U-9 play – and which will continue this summer as the team competes against college, amateur and pro opposition in the USL W-League as Braddock Road Stars Elite, BRYC's first such entry.
Baldwin has received call-ups to the U.S. U-18 and U-20 national teams under coaches April Heinrichs and Michelle French, and appears to have a good chance of making French's roster for the FIFA U-20 Women's World Cup in Canada this August, where the U.S. will enter as defending champions.
How did Lyon spot Baldwin? The common thread appears to be Sonia Bompastor, a former Washington Freedom star who now works as a scout for the French club, which has previously welcomed top American players like Megan Rapinoe, Hope Solo and Aly Wagner.
That track record has likely played a role in Lyon's patient approach. The club invited Baldwin for a training stint over the winter and planned to do so again later this year, but is mindful of the unique pressures on a player in her situation.
"The coaches over there have been fantastic with her. They aren't putting any pressure on her. They really like her, they'd love to have her as a part of the program, but they also know the dynamics of American culture," said one source, alluding to the college experiences which are the norm for blue-chip girls players in the U.S.
Tennessee's charismatic head coach Brian Pensky recruited Baldwin to become a Volunteer and is widely respected on both a personal and professional level by players and colleagues. The opportunity to play for him, combined with the allure of a college education, may have proved decisive, as professional avenues will surely remain open to Baldwin should she continue to play at a high level.
"For 99 percent of the population, you're looking to get a college degree, you're looking to better yourself and become well-rounded as a person and hopefully the soccer can go from there," said Hofstra University women's soccer coach Simon Riddiough in an interview unrelated to Baldwin's decision. "Ultimately, you've got to look for your future and not necessarily immediate satisfaction."
[ +READ: Brian Pensky "chasing it" in late recruiting charge upon arrival at Tennessee ]
Baldwin has previously been invited to train with the Washington Spirit and will likely be sought after by NWSL teams should the league still remain in existence at the close of her college career. And it's not hard to envision her rising to the full U.S. Women's National Team in due time as well.
Up next for Baldwin: A trip to Chula Vista, California, for the next U.S. U-20 training camp, which runs May 11-18 at the U.S. Olympic Training center. She is one of only four high-schoolers on French's 27-woman roster.