Jefferson Cup youth soccer tournament to expand to three weekends in 2015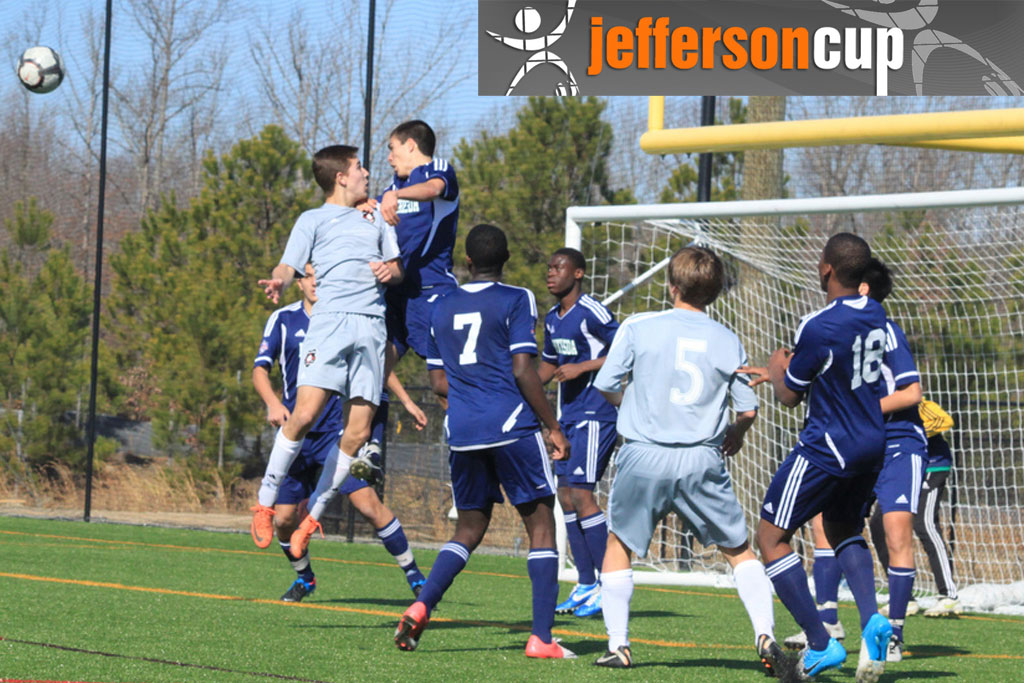 RICHMOND, Va. – The Richmond Strikers have announced via press release that the Jefferson Cup, one of North America's top youth soccer tournaments, will expand to three weekends in 2015. The release said the move would provide more opportunities than ever for elite teams from across the United States, Canada and beyond to experience the event's strong competition and first-class facilities.
The Jefferson Cup's 35th edition will feature two weekends of competition for girls on March 14-15 and March 20-22, 2015, following the Boys Weekend on March 6-8. The first girls weekend will include the U10 to U14 age groups, while the second girls weekend will include U16 through U19 divisions in a showcase format as well as U15s in Championship format, catering to the hundreds of college recruiters who attend the tournament every year.
"Admission to our girls brackets has become extremely competitive in recent years, forcing us to turn away far too many good teams due solely to field space limitations," explained Strikers Director of Club Operations Chris Friant in the release. "Splitting into two weekends will open up space to accept those teams going forward, while at the same time broadening access to premier venues like the River City Sportsplex, Striker Park and the West Creek complex for younger age groups."
The Jefferson Cup has regularly accepted around 800 teams each year, while more than 500 applicants are typically turned down. Applicants are evaluated on results in league and tournament play and, if applicable, prior history in Strikers Tournament Series events. This expansion could expand that number of accepted teams to well over 1,000, brining even more economic impact to the greater Richmond area.
As a result of the new format, the Jefferson Cup Qualifier Weekend, which has been held the past several years following the main event, will be discontinued. The club said teams seeking a direct route into the Jeff Cup can still find one via the Capital Fall Classic, which takes place November 8-9 and 15-16, 2014, at many of the same facilities as the Jeff Cup. Winners of the Capital Fall Classic's Premier Divisions earn automatic qualification in the following year's Jefferson Cup.
"We recognize that changes in the schedules of our premier events can complicate the calendar for participating teams. But we strongly believe this new format is in everyone's best interest, including younger age groups who can now experience some of the best natural-grass and all-weather facilities the region has to offer," said the recently hired Strikers Director of Tournament Operations John Faircloth.
"While some players who take part in high school soccer in certain states may potentially experience scheduling conflicts," he added, "the Jefferson Cup remains an unparalleled opportunity to experience elite competition in front of hundreds of college coaches, who view the tournament as a can't-miss recruiting destination."