USYNT goalkeeper Aaron Cervantes to join Scottish club Glasgow Rangers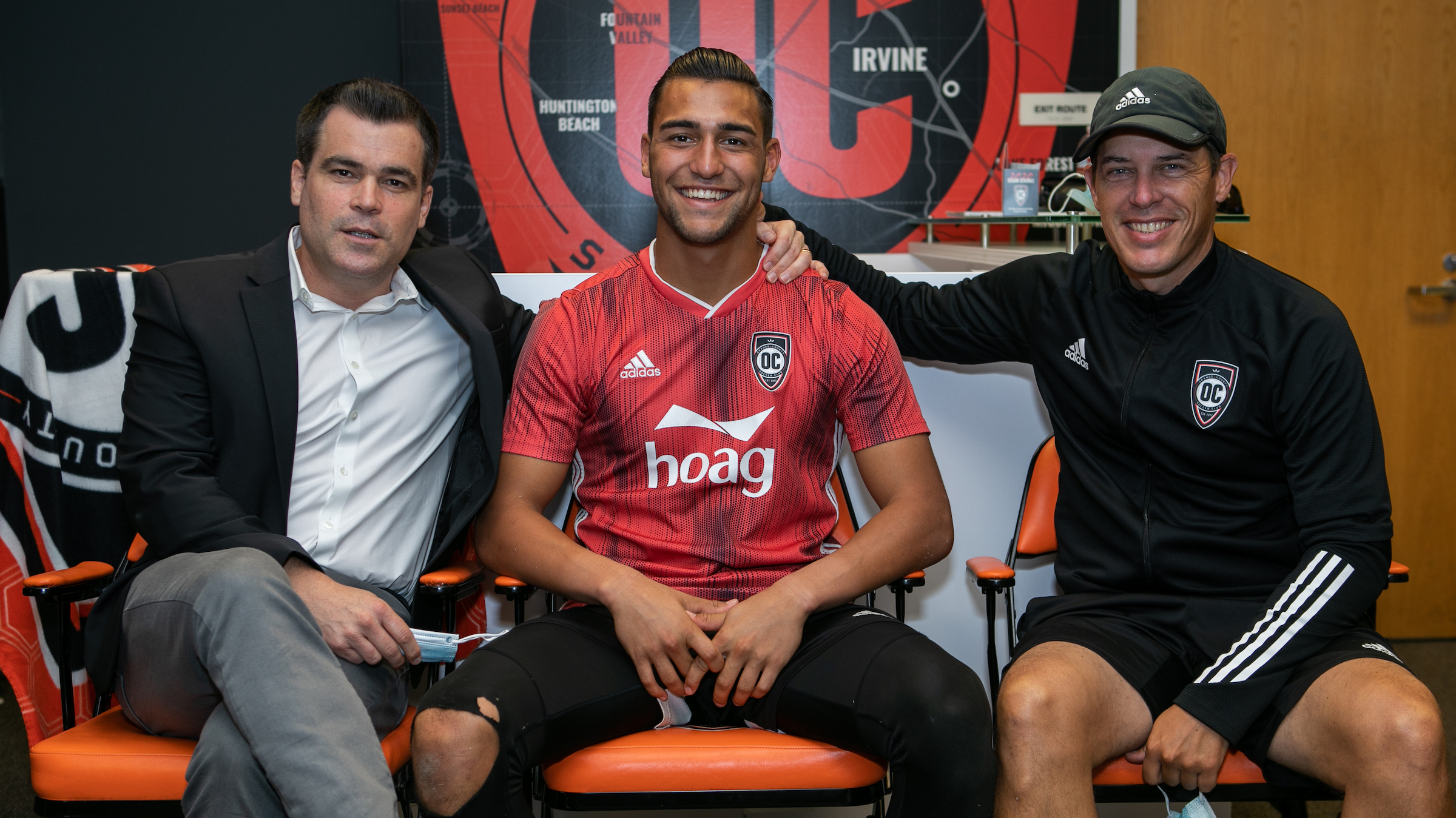 IRVINE, Calif. – Orange County SC announced today that it has completed the transfer of U.S. Youth National Team goalkeeper Aaron Cervantes to Glasgow Rangers of the Scottish Premier League.
Cervantes, a Southern California native who signed his first professional contract with OCSC in 2018 at the age of 15, becomes the first player to be permanently transferred between the two clubs.
"Today is a landmark moment for everyone at Orange County SC with the official transfer of Aaron to Rangers F.C.," said OCSC President of Soccer Operations and General Manager Oliver Wyss. "Aaron was the first local, young Orange County player that we signed to a professional contract, and he laid the foundation for our pathway and future young talents at OCSC with his professionalism and work ethic. Aaron is a special young man and seeing him transfer to Rangers F.C., our world-class partner club is gratifying beyond words!"
Cervantes, 18, made his professional debut for OCSC on March 23, 2019, vs. New Mexico United. Since then, he has made 18 appearances for the club and recorded 4 clean sheets. In 2020, Cervantes had 5 starts in 6 appearances with 15 saves and 1 clean sheet.
Rangers FC's Academy Director Craig Mulholland added, "We are delighted to welcome Aaron to Rangers and have enjoyed watching his excellent progress with our partners at Orange County. He has been exposed at an early age to first-team football and will now continue this with a loan in Europe as part of this creative agreement. (Sporting Director) Ross Wilson and I are in constant dialogue with the team at Orange County, and this is another major step in the exciting partnership which has helped make Orange County one of the most attractive options for the best young players in the US, with a jointly developed plan to reach one of Europe's biggest clubs."
"I want to thank Orange County SC for taking care of me since day one, without their top professional environment, none of this would have happened," said Cervantes. "I am just humbled to have this opportunity at Rangers F.C., which is a massive club, and I am ready to go to work and show what I can do."
Cervantes, a goalkeeper for the U.S. U17 Men's National Team, represented the U.S. in the 2019 FIFA U17 World Cup in Brazil and has also played with the USMNT during the 2018 4 Nations Tournament and the 2018 Sportchain Cup in Benicassim, Spain. In December 2019, Cervantes joined fellow OCSC youth players Diego Lopez and Francis Jacobs in Ibrox for trials with Rangers F.C.
"I personally couldn't be happier for Aaron. He has developed from a young ambitious goalkeeper into a mentally strong young man over my years of working with him," said OCSC Head Coach, Braeden Cloutier. "I wish Aaron the very best in this new chapter of his career and development."
When he signed in 2018, Aaron was the youngest player ever to sign with the club. Cervantes was featured in the OCSC documentary "Path to Glory" (the full series debuts later this year in the UK and on a major American network), and his transfer becomes the blueprint for OCSC's pathway to the pro's elite development program. Cervantes is the first homegrown player from Orange County to transfer to a European club.
Per club policy, terms of transfer and player contracts will not be released to the public.