Teenager Griffin Yow highlights D.C. United's Pathway to Pro system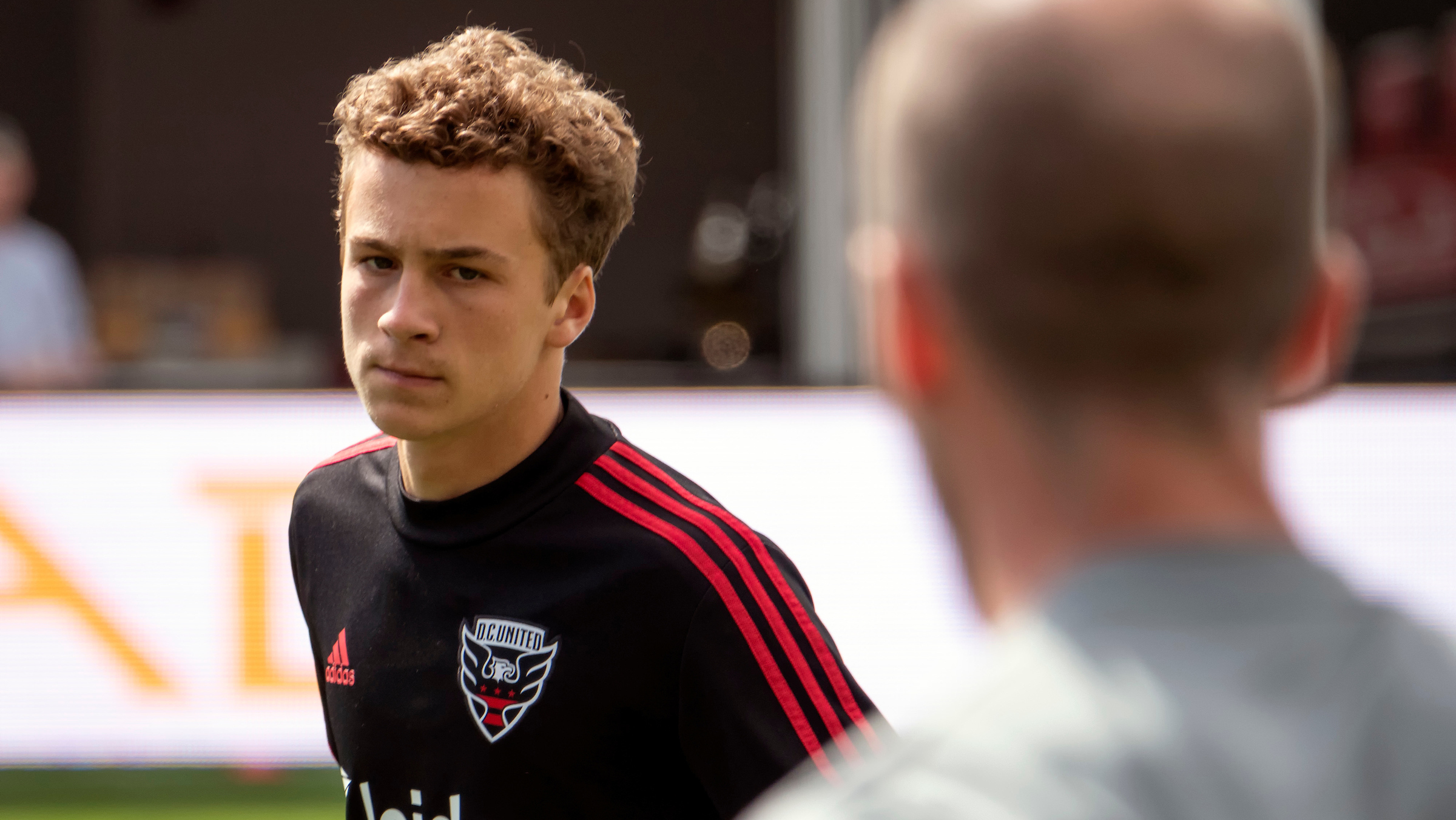 Via Loudoun United FC
Just a year ago, Griffin Yow was one of the most significant faces for Loudoun United's inaugural season as the USL affiliate of D.C. United. Now, after moving up to the D.C. United first team, he's a representation of the long-term vision of the club's 'Pathway to Pro' system.
There was nothing but excitement surrounding the 16-year-old Yow after he spent four years with the D.C. United Academy and scored an impressive 41 goals in 68 U.S. Soccer Development Academy appearances. In his professional debut with the Red-and-White on March 16, 2019, he scored the first goal in club history against Memphis 901 FC in a 1-1 tie on the road.
Three days later, he signed a Homegrown Contract with D.C. United while continuing to play with the USL side for the remainder of the season, making 15 appearances and totaling over 1,000 minutes.
[+READ: D.C. United to fully-fund all Academy teams in new youth development model]
Yow didn't appear often for D.C. United in 2019, playing in two matches and totaling 59 minutes in regular season play but scored his first goal for the club in a friendly against Real Betis from Spain's La Liga. Yow has steadily improved his game while spending his first full season in MLS in 2020. The forward has made seven appearances for the Black-and-Red, playing 186 minutes and recently showing how much he can contribute to the team by scoring his first MLS goal on September 19, against Toronto FC in the 88th minute.
From the D.C. United Academy, to the USL, and up to MLS, Griffin Yow has moved up the Pathway to Pro system and continues to show promise at just 18-years-old. Loudoun United served as an integral bridge to the American top tier of soccer with Yow gaining critical experience at the professional level before making the jump to D.C. United.
The talented youngster has become someone that Head Coach Ben Olsen can rely on in games and he's earned the praise of pundits in the process including a shoutout from U.S. Men's National Team coach Gregg Berhalter. With a long career ahead of him, Loudoun United and D.C. United can be proud of a player with deep roots and a close connection to the area he calls home.