USWNT to host New Zealand in two September friendlies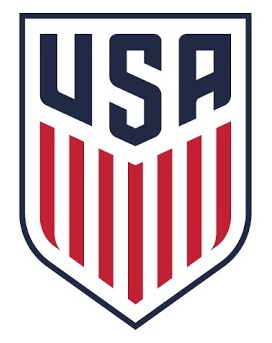 CHICAGO (Via U.S. Soccer) – The U.S. Women's National Team will take on New Zealand this fall in two friendly matches with the first on September 15 (8 p.m. MT; ESPN2) at Dick's Sports Goods Park in Commerce City, Colorado, followed by a second game on September 19 (7:30 p.m. ET; FS1) at Nippert Stadium on the campus of the University of Cincinnati.
The U.S. Women last played in Colorado on June 2, 2016 in the first of a two-game set of friendlies against Japan. The teams played to a wild 3-3 draw in front of a sell-out crowd at DSGP that saw the USA go down 2-0 after 22 minutes, only to roar back and take a 3-2 lead heading into stoppage time on goals in each half from Alex Morgan and a dramatic 89th minute header from hometown hero Lindsey Horan. The referee added four minutes to the end of the second half and Japan equalized in the third minute of stoppage time. The three goals for each team during the 3-3 draw equaled the highest-scoring draw in WNT history.
This will mark the first visit to Cincinnati for the U.S. Women since 2008 and its first match at Nippert Stadium, home to FC Cincinnati of the United Soccer League. The club has drawn fantastic crowds since its debut in 2016 and is currently in preparations for its U.S. Lamar Open Hunt Quarterfinal match against Miami FC on June 12.
"The fall friendly matches are an important transition period to 2018 and we want to get the most out of them by continuing to play teams with World Cup and Olympic experience like New Zealand," U.S. head coach Jill Ellis said. "Denver has been a fun place to play for our team over the years, but we also enjoy going to cities where we haven't been in a while, like Cincinnati. The fans there have shown extraordinary support for their USL team and we're looking forward to an enthusiastic crowd for our match as well."
The USA last faced New Zealand in the opening game of 2016 Olympics, a 2-0 victory in Belo Horizonte, Brazil, that featured goals from Carli Lloyd and Alex Morgan.
Additional Notes:
The USA is 12-1-1 all-time against New Zealand, which is ranked 20th in the world.
These will be the first meetings with New Zealand on U.S. soil since a 4-0 win in St. Louis on April 4, 2015 in the lead up to the 2015 FIFA Women's World Cup.
The USA's only loss to New Zealand came in the first match between the teams back in 1987, a 1-0 victory for the Football Ferns. The USA has gone 12-0-1 since.
U.S. WNT midfielder Lindsey Horan and forward Mallory Pugh hail from Golden, Colorado and Highlands Ranch, Colorado, respectively. Horan played youth club with Colorado Rush while Pugh played with Real Colorado.
This will be the sixth visit to the state for the U.S. WNT and fifth to Dick's Sporting Goods Park.
The USA and New Zealand have played once before in Cincinnati, a 6-0 U.S. win in 2004 on the post-Olympic tour after the USA won the gold medal in Athens, Greece. Goals in that game came from Mia Hamm, Kristine Lilly, Aly Wagner, Julie Foudy and Cindy Parlow (2).
U.S. WNT midfielder Rose Lavelle hails from Cincinnati and played for youth club Cincinnati United.
The USA's three previous matches in Cincinnati were played at Galbreath Field (1993) and Paul Brown Stadium (2004 and 2008).