Former USWNT player Jen Lalor named as Girls DA Technical Advisor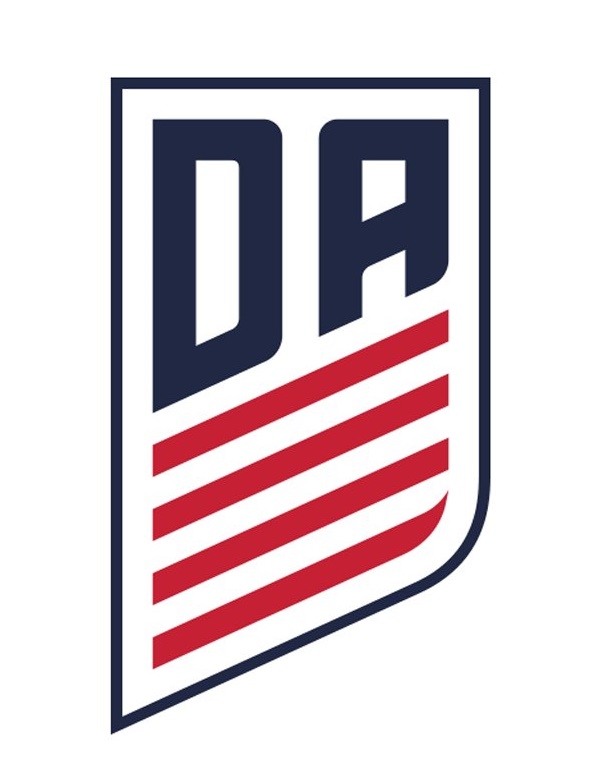 CHICAGO (Via U.S. Soccer) – U.S. Soccer has announced the hiring of Jen Lalor as Southwest Division Technical Advisor for the upcoming 2017-2018 Girls' Development Academy Season. Lalor joins Marieke Laurens-van Tienhoven, who was announced in May along with five other TA's, as the technical liaisons between the Southwest region's Academy clubs and U.S. Soccer's Youth National Teams, Academy staff, Talent Identification Network and Academy Director Miriam Hickey.
Lalor comes to U.S. Soccer while she completes her seventh season as the head coach of the San Diego Sea Lions, winners of the 2013 Women's Premier Soccer League national championship. That year, Lalor was also named WPSL Coach of the Year.
"Of course, it's always an honor to represent U.S. Soccer in any capacity," said Lalor. "I'm really excited about this new journey and this new project that U.S. Soccer has undertaken. I'm looking forward to working directly with the clubs and helping the players fulfill their potential while getting exposure to the National Team environment. The process for these young players is very important. I lived it and now I want to help give back."
As a Technical Advisor, Lalor will support the efforts of the clubs to elevate their everyday environment by providing consistent, meaningful feedback while helping identify players who deserve consideration for the Training Centers and the Youth National Teams. Lalor will also manage the talent identification networks in the Southwest region and at Academy showcases to identify elite level talent. As the next step in the player development pathway, Lalor will provide scouting reports and player-specific data to the Director of Talent Identification and Youth National Team Staffs. Creating synergy and partnerships with member clubs will be essential for the development of the players and the sport.
+READ: USA, Canada, Mexico announce official 2026 FIFA World Cup bid
"We are very fortunate to add Jen to our team of Technical Advisors, clubs that will benefit from her experience and expertise," Hickey said. "She will be working with seven of the Development Academy clubs in Southern California and Arizona to support these clubs in providing a better daily environment for player development. Jen and a handpicked staff of coaches will also lead U.S. Soccer Training Centers on a monthly basis for the top female players in multiple birth years."
Lalor brings a wealth of experience to the Academy environment. Over the past two and half years, Lalor has served as a Youth National Team assistant coach for five different age groups, and as the leader of the San Diego U.S. Soccer Girls' Training Center. Her knowledge of identifying and developing youth talent is well established in Southern California.
As a player, Lalor played on the Women's National Team from 1992-1995 and again in 2001, earning 23 caps and scoring two goals. She was a member of the team that finished third at the 1995 FIFA Women's World Cup in Sweden.
Lalor has the unique distinction of having the longest gap between caps in U.S. WNT history. She played against Australia on Aug. 3, 1995, in New Brunswick, N.J., and then was called in again for two matches in China in January of 2001 where she earned her final two caps. In the second of those matches, Lalor scored the first goal in the brand-new Dragon Stadium in Hangzhou, China, winning 10,000 Yuan (about $1,500) to mark the accomplishment.
Lalor was a stand-out player at Santa Clara University where she earned NCAA All-American honors in 1993, 1994, and 1996. She was also the Team MVP and a Missouri Athletic Club and Hermann trophy finalist in those three years. In 2007, Lalor was inducted into the Santa Clara Athletic Hall of Fame.
Lalor, a native of Chula Vista, California, located just south of San Diego, played professionally both at home and abroad. She played all three seasons in the USA's first women's professional league – the WUSA — for the New York Power in 2001 and 2002, and for her hometown San Diego Spirit in 2003. She played in the WUSA All-Star Game in 2001 and 2003.
She also played in Japan for Shiroki Serena in 1998, for FB in Denmark in 1999 and for Hammerby in Sweden in 2000. Her diverse experiences provide her with an understanding of the professional levels domestically and abroad.
Known during her playing days as an extremely skilled and smooth center midfielder, Lalor played extensively for the U.S. Youth National Teams, appearing for the U.S. U-16 GNT from 1987-1989 and for the U-20 WNT from 1990-1992.
On the youth club level, Lalor was a highly-accomplished player. She played for Fountain Valley Stingand for the Villa Bratz out of San Diego. She grew up playing in the Southern California Olympic Development Program (ODP), starting from the age of 12 playing with older players.
Lalor also played at the women's amateur level for the So Cal Blues women's club, starting as a sophomore in high school while opting not to play high school soccer. She played for the women's Blues for three years during high school until she graduated and headed north to Santa Clara, and credits those three years of playing with women as critical in her development as a player.