USWNT to finish two-game set vs New Zealand on Tuesday night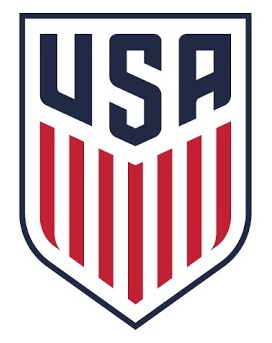 USA vs. New Zealand
Nippert Stadium; Cincinnati, Ohio
Sept. 19, 2017
International Friendly
(Via U.S. Soccer) – The U.S. Women's National Team has played 11 matches so far in 2017 and will play five more during the fall – one more in September, and two more in both October and November. The USA played its first fall friendly on Sept. 15 against New Zealand at Dick's Sports Goods Park in Commerce City, Colo. and came away with a 3-1 victory as Julie Ertz scored two first half goals while Alex Morgan added a late clincher.
+READ: USWNT defeats New Zealand 3-1 behind Julie Ertz brace
The teams will run it back on Sept. 19 (7:30 p.m. ET; FS1) at Nippert Stadium on the campus of the University of Cincinnati. The crowd for the game may approach 30,000 fans. The 16 games the USA will play this year will tie for the second-most the U.S. WNT has played in a calendar year after the World Cup-Olympic cycle. The only year in which the USA played more (18) was in 1997 during what was part of the lead-up to the 1999 Women's World Cup hosted in the USA. The Sept. matches vs. the long-time Oceania champions are part of a 2017 schedule that will see the USA play top teams from every Confederation except Africa. The USA is 8-3-0 in 2017 with all three losses (two by 1-0 scores) coming to teams ranked third, fourth and sixth in the world.
2017 U.S. WNT Fall Schedule
| | | | | | |
| --- | --- | --- | --- | --- | --- |
| Date | Opponent | Stadium | City | Kickoff | TV |
| Sept. 19 | New Zealand | Nippert Stadium | Cincinnati, Ohio | 7:30 p.m. ET | FS1 |
| Oct. 19 | Korea Republic | Mercedes-Benz Superdome | New Orleans, La. | 7 p.m. CT | FS1 |
| Oct. 22 | Korea Republic | Sahlen's Stadium at WakeMed | Cary, N.C. | 2 p.m. ET | ESPN |
| Nov. 9 | Canada | BC Place | Vancouver, Canada | 7 p.m. PT | ESPN2, UDN |
| Nov. 12 | Canada | Avaya Stadium | San Jose, Calif. | 6 p.m. PT | FS1 |
PLAYING THE BEST TO BE THE BEST: The year after the World Cup-Olympic cycle has at times, in the past, been a down year in terms of U.S. WNT scheduling. That is not the case in 2017. The USA has or will face seven of the other top nine teams in the world before the year is done (only North Korea and the European champion Netherlands are absent from the list) and since September of 2015, the USA will have played half (eight countries) of the teams that competed in the 2017 UEFA Women's Euros including the Netherlands. Romania, a team that the USA played in the fall of 2016, nearly made it into the Euros as well but fell to Portugal in the playoff for the final spot.
THE QUEEN (NOT ROSE?) CITY: U.S. midfielder Rose Lavelle hails from Cincinnati where she grew up playing for Cincinnati United. Lavelle, who is still getting back to full fitness after recovering from a hamstring injury suffered on June 11vs. Norway and did not suit up against New Zealand in Colorado, is questionable for the second match. Lavelle returned to the roster after missing the Tournament Nations and a good portion of the NWSL season for the Boston Breakers. If she makes the game day roster, Lavelle will be playing in front of her hometown crowd for the first time as a professional. This will mark the first visit to Cincinnati for the U.S. Women since 2008 and its first match at Nippert Stadium, home to FC Cincinnati of the USL. The club has drawn fantastic crowds since its debut in 2016, including several epic and record crowds during tis semifinal run in the Lamar Hunt U.S. Open Cup.
BACK IN ACTION: Veteran midfielder Tobin Heath returned to the roster after recovering from a back injury that kept her out of the U.S. lineup since March. She did not suit up in Colorado, but could see action in Cincinnati. Goalkeeper Ashlyn Harris also returns after recovering from a quad injury that kept her off the field for several months. She also did not dress for the first match. Midfielder Morgan Brian returns after missing quite a bit of WNT action due to injuries and got into the Sept. 15 match towards the end of the game, playing the final 16 minutes. Midfielder Megan Rapinoe, who had been out for several weeks after minor knee surgery following the Tournament of Nations where she scored twice, played in two NWSL matches since the surgery and showed no ill-effects while playing 60 minutes in the first game vs. New Zealand while playing a part in each of the first two goals.
U.S. Women's National Team Roster by Position (caps/goals):
GOALKEEPERS (3): 18- Jane Campbell (Houston Dash;1/0), 24- Ashlyn Harris (Orlando Pride; 13/0), 1- Alyssa Naeher (Chicago Red Stars; 19/0)
DEFENDERS (6): 7- Abby Dahlkemper (NC Courage; 8/0), 8- Julie Ertz (Chicago Red Stars: 52/11), 5- Kelley O'Hara (Sky Blue FC; 100/2), 4- Becky Sauerbrunn (FC Kansas City; 130/0), 7- Casey Short (Chicago Red Stars; 14/0); 22- Taylor Smith (NC Courage; 4/0)
MIDFIELDERS (7): 6- Morgan Brian (Houston Dash; 68/6), 17- Tobin Heath (Portland Thorns; 131/18), 9- Lindsey Horan (Portland Thorns FC, 31/3), 16- Rose Lavelle (Boston Breakers; 6/2), 20- Allie Long (Portland Thorns FC; 31/5), 3- Samantha Mewis (NC Courage; 29/5), 15- Megan Rapinoe (Seattle Reign; 124/33)
FORWARDS (5): 19- Crystal Dunn (Chelsea FC; 55/22), 13- Alex Morgan (Orlando Pride: 129/75); 23- Christen Press(Chicago Red Stars; 91/43), 2- Mallory Pugh (Washington Spirit; 27/4), 12- Lynn Williams (NC Courage; 10/2)
U.S. ROSTER NOTES

TEAM
U.S. head coach Jill Ellis named 22 players to the training camp roster , but it became 23 when Sofia Huerta was granted a switch of national association and became eligible to play for the United State on Thursday, Sept. 14.
Stanford University sophomore Tierna Davidson, who trained with the USA for four days in Colorado, left camp before the Sept. 15 game and returned to Palo Alto to play in her Sunday match for the Cardinal, so the USA is back to 22 players.
Ellis will suit up 18 for the match at Nippert Stadium.
Eighteen of the players on the roster for the New Zealand matches were also on the 2017 Tournament of Nations roster. The four that were not: Rose Lavelle, Tobin Heath, Ashlyn Harris and Sofia Huerta.
All 10 NWSL clubs are represented on the roster with most coming from Chicago Red Stars (6) and North Carolina Courage (4).
U.S. co-captain Carli Lloyd will miss the matches as she continues to recover from an ankle injury suffered while playing for the Houston Dash. Lloyd is on 97 career goals and with three more will become the sixth player in U.S. history to hit the 100-goal mark. With Lloyd out, Heath is the most-capped play on the roster with 131. Co-captain Becky Sauerbrunn has played 130 games. Alex Morgan has 129 caps and Megan Rapinoe has 124.
During her tenure as U.S. WNT head coach, Jill Ellis has seen 73 players in a training camp environment. Of those 73, 47 have earned at least one cap and Ellis has given 19 players their first cap. Sofia Huerta was the 19th player to earn a first cap under Ellis, earning it on Sept. 15 vs. New Zealand.
FORWARDS
On Sept. 15 against New Zealand, Alex Morgan scored her 75th career goal to tie Cindy Parlow for seventh place on the USA's all-time goal scoring list. It was her second goal of 201. Morgan was the 10th player in U.S. history to score 50 or more goals and is the top active scorer on this roster (with Carli Lloyd out with an injury).
Morgan is on a scoring streak in the NWSL, having scored nine goals in her last nine games for the Orlando Pride and was named the NWSL Player of the Month for August.
Morgan had seven goals and two assists in five appearances in August to lead the Pride to a 4-0-1 record. It was the first time in club history Orlando went undefeated for an entire calendar month – a run that propelled the team from seventh to fourth place in the standings. The Pride went from being five points out of the playoffs on 

Aug. 1

 to enjoying a three-point cushion for a postseason place on Aug. 31. She scored the game-winning goal for the Pride in three consecutive games, becoming the first player in NWSL history to accomplish that feat.
In August, Morgan was directly involved in nine of the 13 goals scored by Orlando and scored in all five matches. She now has nine goals and three assists in 11 games after rejoining the Pride midseason following a successful spell with French club Olympique Lyonnais that saw her win both a league title and the 2017 UEFA Women's Champions League.
Christen Press (10) and Morgan (9) are the fourth and fifth-highest scorers in the NWSL this season, respectively.
Crystal Dunn is the only player on the roster not currently in her club (or college) season. Dunn, who is playing in London with Chelsea FC, began pre-season on 

Aug. 7

 and will kick-off her campaign on 

Sept. 24

 against Bristol City in FA WSL action. Dunn's season will consist of WSL matches, League Cup matches, FA Cup matches and Champions League matches.
Dunn helped Chelsea FC secure the WSL Spring Series title earlier this year. She played in three FA Cup matches and eight league matches for the Blues, scoring one goal with two assists in the FA Cup run and one goal in league play along with two assists.
Dunn has scored seven goals in the 16 WNT matches since the end of the Olympics, but played only 105 minutes in the Tournament of Nations and missed the last game due to a minor injury. She came off the bench against New Zealand to play the final 30 minutes on Sept. 15. She has scored 22 international goals and is the 25th female player in U.S. history to score 20 or more international goals.
Dunn scored twice in each of the April games against Russia, the seventh time since the start of 2012 that a player has scored multiple goals in consecutive games for the WNT. She leads the USA with four goals so far this year. She earned her first assist of 2017, the 12th of her career, on 

June 8

 against Sweden when she set up Rose Lavelle for the game-winner.
Christen Press has 91 caps and 43 career goals after scoring the USA's second goal in the 4-3 victory against Brazil on 

July 30

. She played an excellent match and scored the game-winning goal against Norway on 

June 11

 in Sandefjord. She recorded her fourth career hat trick on Nov. 10, 2016, against Romania, scoring three times in the first 38 minutes.
Press was one of four WNT players to score double-digit goals in 2016, along with Lloyd (17), Alex Morgan (17) and Dunn (14), and became the fifth player in WNT history to score in double-figures for three consecutive years. Mia Hamm (twice), Abby Wambach (twice), Tiffeny Milbrett, and Lloyd also accomplished the feat (Lloyd did it over 2015-2017 as well). Press is in 14th place on the all-time WNT goals list. She averages just under a goal every two games (0.47 goals per game) for the WNT.
Forward Mallory Pugh scored her first WNT goal of the year in the Tournament of Nations match against Japan and has three assists in 2017, but played a big part in the USA's second goal against NZL on Sept. 15.
Pugh played her first WNT match as a professional against Sweden on June 8, but was injured in pre-game warm-ups before the match against Norway on 

June 11

 and that kept her out of NWSL play for several weeks.
Pugh scored in her senior team debut (the 19th U.S. WNT player to score in her first cap) on Jan. 23, 2016, vs. Ireland at 17 years, 8 months and 25 days old, becoming the youngest player to debut for the U.S. in the last 11 years. Pugh is fifth all-time for most U.S. caps before the age of 18 (11). She is third for most goals before the age of 18 (2), fourth in most starts before the age of 18 (7) and first for most assists before the age of 18 (5). She now has 26 caps and is the youngest WNT player ever to compile 10 career assists, surpassing Kristine Lilly.
Lynn Williams, who did not suit up on Sept. 15, has 10 WNT caps so far while making five starts. She hurt her ankle in the USA's first training in Sweden in early June and could not play either match in Europe, then played sparingly in the Tournament of Nations, but has six goals and four assists so far for the first-place North Carolina Courage.
Williams' fourth WNT start was a memorable one as she tallied the USA's lone goal against Germany on 

March 1

. It was her second international goal. Williams played in all three games at the SheBelieves Cup, starting two, and totaled 175 minutes.
MIDFIELDERS
Although she did not suit up on Sept. 15 vs. New Zealand, Tobin Heath has returned to the roster after being out for several months as she rehabilitated a back injury and has been participating fully in training. The 2016 U.S. Soccer Female Player of the Year has 131 caps, surpassing Amy Rodriguez and tying Aly Wagner in 24th place on the all-time caps list, but played in just three matches this year (all at the SheBelieves Cup) before being sidelined.
Against Australia on 

July 27

 at the Tournament of Nations, Megan Rapinoe got her first start since the 2016 Olympics and played her first 90 minutes since 2015. She got the start against Brazil in the next match and had a spectacular game, scoring the goal that tied the game at 3-3, earning two assists, and playing a part in the game-winning goal as well. Her goal against Brazil was her first since she scored twice in the opening game of the 2015 WWC against Australia. She injured her knee in the final match of the tournament against Japan, a match in which she scored a spectacular goal to put the USA up 1-0, and had to have minor surgery, but bounced back quickly and played in two NWSL matches before this call-up.
After playing the first 60 minutes and playing a part in the first two U.S. goals against New Zealand, she now has 124 caps and 33 goals, good for 18th on the all-time goals list.
Morgan Brian has been hampered by injuries this year and has played in just five games, starting two, but came off the bench to play the final 16 minutes against New Zealand on Sept. 15. She played just 13 minutes at the Tournament of Nations, but is still just 24 years old and has 68 caps, moving pass Natasha Kai into 44th place on the all-time caps list.
Lindsey Horan has been enjoying a fine club season with the playoff-bound Portland Thorns, scoring four goals with two assists while playing mostly holding midfielder. She has played in eight games for the WNT this year, starting three and has shown her versatility by playing the midfield and further up the field. She started and played 74 minutes on Sept. 15 against New Zealand in front of a highly-appreciative home state crowd and came close to scoring on several occasions but did earn her 10th career assist.
Samantha Mewis had a breakout year of sorts in 2016, playing in 14 games, starting five, and scoring the first four goals of her international career. She has played 923 minutes so far in 2017 for the USA, the most besides Becky Sauerbrunn, who has played all 990. Mewis has 29 caps and has started all 11 matches so far this year.
Mewis scored her fifth WNT goal against Brazil on 

July 30

, tying the score at 1-1 with a grass-cutter from outside the penalty area.
Rose Lavelle earned her first two senior team caps at the 2017 SheBelieves Cup and scored her first full international goal, against Russia, on 

April 9

.
She went on to score her second international goal, the game-winner, against Sweden on 

June 8

 in Gothenburg in her fifth cap, but a hamstring injury suffered against Norway on 

June 11

 kept her off the field for club and country until early September.
Lavelle was the first overall pick in the 2017 NWSL Draft by the Boston Breakers and made her U.S. WNT debut on 

March 4

 against England. She was the first player to make her debut in 2017 and the 14th player to be given a first cap under Jill Ellis.
Allie Long scored her first three career goals (all on headers) in 2016. She scored her fourth and fifth goals, also off headers, against Russia on 

April 6

 of this year. It was the second brace of her career. She now has 31 caps after appearing in all 11 games for the USA this year, one of five U.S. players to do so.
DEFENDERS
Defender Kelley O'Hara started and captained the USA on Sept. 15 against New Zealand to earn her 100th cap, becoming the 36th player in U.S. WNT history to play 100 or more times for her country. O'Hara debuted as a forward for the USA in 2010 against Mexico in San Diego and switched to playing primarily defender in 2012 when she played a key role in the USA winning the Olympic gold medal in London. Her goal against Germany in the semifinal of the 2015 FIFA Women's World Cup – her first at the senior level – will go down as one of the more memorable moments in the USA's run to its third World Cup title.
O'Hara has moved past Ali Krieger into 36th place on the all-time caps list.
U.S. co-captain Becky Sauerbrunn had her sixth career assist on Christen Press's goal against Norway on 

June 11

. With 130 caps, Sauerbrunn has moved ahead of Alex Morgan into 26th place on the all-time caps list and is now one of 28 female players to play 125 or more times for the USA.
Sauerbrunn is one of only two players to start all 11 games so far in 2017 and has played every minute of each match.
Defender Julie Ertz scored her first goal under her married name against Brazil on 

July 30

, the dramatic game-winner in the 89th minute, and had a spectacular match on Sept. 15 against New Zealand, crafting two exquisite finishes while dominating the center of the field from her defensive midfield spot.
Ertz, who is just 25, played her 50th game for the USA against Brazil, becoming the 54th American female player to achieve that milestone and now has 52 caps and 11 goals, hitting double-figures with her brace against the Ferns on Sept. 15. She has been playing mostly defensive midfielder for the Chicago Red Stars this season and has four goals and three assists.
With 11 goals for the WNT, eight while playing center back, Ertz is the highest scoring active defender in the U.S. player pool.
Abby Dahlkemper, a former captain of the U-17 Women's National Team, returned to the roster after playing in both June games in Europe, the first off the bench in which she played the entire second half against Sweden, and then starting and playing all 90 minutes against Norway. The Norway match marked her first start for the WNT and the first time she had played 90 minutes.
She started all three games, playing 90 minutes in each at the Tournament of Nations, and then started against New Zealand on Sept. 15, playing all 90 minutes next to Becky Sauerbrunn, to up her cap total to eight.
The match against New Zealand on Sept. 15 was the first time defender Casey Short come off the bench. She had started in all her previous 13 caps with the left-footer mostly playing left back, although she did play some outside midfield against Switzerland last year, and played centrally against Sweden on 

June 8

 as well as Brazil on 

July 30

. In Colorado, she replaced Kelley O'Hara in the 77th minute to earn her 14th cap.
Taylor Smith, an attacking player in college and for the USA's Youth National Teams, has found success at outside back with the NWSL's North Carolina Courage. Smith, who is in her third WNT camp (after participating in the 2017 January Camp and the Tournament of Nations), earned her first cap and first start against Australia on 

July 27

 in Seattle, going the full 90 minutes, and then earned her second cap and start against Brazil on July 30, going 57 minutes before being replaced by Julie Ertz. She came on in the 30th minute as a sub for Kelley O'Hara against Japan on 

Aug. 3

 and got two assists in the match, her first points in a WNT uniform.
Smith got the start against NZL on Sept. 15, but was forced to leave the match with an injury in the 51st minute.
Smith was the 46th player to earn a cap under Jill Ellis and the 18th to earn her first cap.
After gaining her change of national association 

on Thursday

, Sofia Huerta was named to the 18-player roster for the Sept. 15 match against New Zealand and entered the game in the 51st minute to earn her first cap. Huerta played for Mexico at the 2012 FIFA U-20 Women's World Cup and has four caps for the senior team, including one that came against the USA, making her the first female player in history to play FOR and AGAINST the U.S. Women's National Team in a senior level international match.
Huerta is the first player from the state of Idaho to earn a cap for the senior U.S. Women's National Team. She first trained with the USA during the entire 2017 Tournament of Nations.
Smith was the 225th woman to earn a cap for the USA. Huerta is the 226th. That number includes 23 goalkeepers and 203 field players.
GOALKEEPERS
Against New Zealand on Sept. 15, Alyssa Naeher earned her 19th cap. She has 11 career shutouts.
Naeher has allowed nine goals in her 19 caps, but six came over two games, a 3-0 loss to France at the SheBelieves Cup and against Brazil in the 4-3 win at the Tournament of Nations.
Ashlyn Harris returned to the roster after missing several months with a leg injury. She last played for the USA on 

April 9

 against Russia and earned her 13th cap. Her return to the field has helped boost the Orlando Pride into playoff position.
Jane Campbell, who has taken over the starting spot for the Dash and is playing well in her rookie year in the NWSL, earned her first and thus far only cap earlier this year against Russia on 

April 9

 at BBVA Stadium in Houston. With a save percentage of 75.8%, Campbell has the third-highest save percentage among 'keepers in the NWSL with at least 10 games played.
By the Numbers…
1   The USA's place in the FIFA Women's World Rankings
3   Mallory Pugh's assists in 2017, best on the team
4   Players who have played in all 11 matches so far this year: Long, Mewis, Press and Sauerbrunn
6   Matches, out of 100, in which Kelley O'Hara has played that the USA has lost in regulation
7   Number of teams in the top-10 of the FIFA Women's World Rankings that the USA will have played this year
11 Number of different players that have scored the USA's 22 goals over 11 matches so far in 2017
12 Countries in which Kelley O'Hara has earned a cap
23 U.S. states + Washington, D.C. in which Kelley O'Hara has earned a cap
31 Countries against which Kelley O'Hara has earned her 100 caps so far
JILL ELLIS FACT FILE : After leading the USA to the Women's World Cup title, U.S. head coach Jill Ellis was rewarded witha multi-year contract extension on Aug. 5, 2015. She is the third U.S. coach – and first female American coach — to win a Women's World Cup at the senior level, following Anson Dorrance (1991) and Tony DiCicco (1999). Ellis was named the 2015 FIFA World Coach of the Year for Women's Soccer on Jan. 11, 2016, at the FIFA Awards Gala in Zurich, Switzerland. She was also named the CONCACAF Female Coach of the Year. Ellis, who previously served two stints as interim head coach of the U.S. WNT, is the eighth official head coach in U.S. history. She coached seven games as interim coach in 2012 (5-0-2) and two games (1-0-1) as interim in 2014 before she officially came on board, which gave her a 6-0-3 record before she ever was formally named the head coach in May of 2014. She has gone 60-6-10 since then for an overall record of 66-6-13, earning her 50th career WNT win on July 22 vs. Costa Rica. With the win against New Zealand, Ellis moved past Anson Dorrance and into fourth place on the all-time wins list. Since taking over as head coach, Ellis has won four tournaments: the 2015 Algarve Cup, the 2015 Women's World Cup, the 2016 CONCACAF Women's Olympic Qualifying Championship and the 2016 SheBelieves Cup. After an early exit from the 2016 Olympics, Ellis is now focusing on building a team to qualify for the 2019 FIFA Women's World Cup. Jill Ellis Full Bio
USA VS. NEW ZEALAND
The match on Sept. 15 in Commerce City, Colo., was the first meeting between the teams since the opening game of 2016 Olympics, a 2-0 victory in Belo Horizonte, Brazil, that featured goals from Carli Lloyd and Alex Morgan.
The USA played New Zealand in the quarterfinal of the 2012 Olympics in Newcastle, England, a 2-0 victory in which Abby Wambach scored early and Sydney Leroux added a late goal to send the Americans to the semifinal.
The U.S. also played New Zealand in the 2008 Olympics, earning a 4-0 victory during group play to advance to the quarterfinals. Heather O'Reilly scored a goal 40 seconds into the match. O'Reilly's goal was the fastest goal in Olympic history until Canada's Janine Beckie, currently of the Houston Dash, scored 20 seconds into the 2016 Olympic match against Australia.
The WNT is 13-1-1 all-time against New Zealand, outscoring the Football Ferns 52-6 in 15 matches.
Before the match in Colorado, the last time the teams played on U.S. soil was on April 4, 2015, when a record crowd of 35,817 fans* packed Busch Stadium as the USA cruised to a 4-0 victory in its first home match of 2015. Before the game in 2015, the teams hadn't faced each other since 2013, a 1-1 draw in Columbus, Ohio, as Wilkinson equalized in the 88th minute.
   * All-time largest crowd for a stand-alone Women's National Team friendly match on U.S. soil.
In that match Megan Rapinoe earned her 100th cap, becoming the 31st American female player to reach the century mark.
Of the 15 meetings between the two teams, the U.S. has scored more than three goals in nine matches, with a 6-0 victory on Oct. 10, 2004 being the largest. The only loss for the WNT, a 1-0 defeat, came on Dec. 15, 1987 during the first game between the sides in the series history.
On Feb. 11, 2012, New Zealand came close to defeating the USA when, in sub-freezing temperatures in Frisco, Texas, forward Hannah Wilkinson scored in the 49th minute and the USA needed two very late goals from Alex Morgan in front of a crowd of more than 20,000. Morgan scored in the 88th minute and then bagged a game-winner three minutes into stoppage time. Both were on headers. New Zealand's goal came on its only shot on goal during the match.
Wilkinson, who has 25 goals in 82 caps, has scored New Zealand's last four goals against the USA, including her country's lone score on Sept. 15.
The USA and New Zealand have played once before in Cincinnati, a 6-0 U.S. win in 2004 on the post-Olympic tour after the USA won the gold medal in Athens, Greece. Goals in that game came from Mia Hamm, Kristine Lilly, Aly Wagner, Julie Foudy and Cindy Parlow (2).
IN FOCUS: NEW ZEALAND
New Zealand Football Federation
FIFA World Ranking: 19
Oceania Ranking: 1
World Cup Appearances: 4 (1991, 2007, 2011, 2015)
Best Women's World Cup finish: Group play
Record vs. USA: 1-13-1
Head Coach: Tony Readings
New Zealand Women's National Team Roster by Position:
GOALKEEPERS (3): 23-Victoria Esson (North Shore United), 21-Anna Leat (Glenfield Rovers), 1-Erin Nayler (Girondins Bordeaux, France)
DEFENDERS (7): 25-Elizabeth Anton (Western Springs), 4-CJ Bott (USV Jena, Germany), 3-Anna Green (Reading, England), 5-Meikayla Moore (Norwest United), 2-Ria Percival (FC Basel, Switzerland), 7-Ali Riley (FC Rosengard, Sweden), 6-Rebekah Stott (Seattle Reign, USA)
MIDFIELDERS (7): 10-Annalie Longo (Cashmere Technical), 12-Betsy Hassett (KR Reykjavik, Iceland), 14-Katie Bowen (FC Kansas City, USA), 16-Olivia Chance (Everton, England), 8-Daisy Cleverley (UC Berkeley, USA), 20-Malia Steinmetz (Forrest Hill Milford United), 11-Kirsty Yallop (Klepp IL, Norway)
FORWARDS (6): 26-Jane Barnett (Norwest United), 18-Aimee Phillips (Eastern Suburbs), 15-Martine Puketapu (University of Colorado, USA), 22-Katie Rood (Juventus, Italy), 13-Rosie White (Boston Breakers, USA), 17-Hannah Wilkinson (Vittsjo GIK, Sweden)
NEW ZEALAND NOTES:
New Zealand has four players featuring for NWSL clubs, but as former captain and North Carolina Courage defender Abby Erceg retired from the National Team earlier this year, three players on the New Zealand's roster currently play in the league: Rosie White (Boston Breakers), Katie Bowen (FC Kansas City), and Rebekah Stott (Seattle Reign). White has four goals and one assist for the Breakers this year, while Bowen has two goals and one assist and Stott has picked up one assist.
New Zealand brought a 23-player roster that is a mix of youth and experience. Said New Zealand head coach Tony Readings: "It's a bigger squad than what we have selected in the past and we have done that deliberately. For the next World Cup and Olympics we want to choose from a squad that has more quality players and depth. It is a squad that is quite varied. We have some senior players and some younger ones and there is a mixture of professional and amateur players. The goal now is to give these players the best experience we can against one of the best teams in the world so when we get to 2019 and 2020 we have an experienced squad to choose from."
Veteran midfielders Annalie Longo and Betsy Hassett both earned their 100th caps on Sept. 15 in Colorado.
New Zealand has five players who have hit 100 caps, led by defender Ria Percival (125 caps/11 goals) who is playing in Switzerland. Captain Ali Riley has 110, Kirsty Yallop has 103 while Rosie White (89) and Hannah Wilkinson (82) are fast approaching the century mark.
Goalkeeper Erin Nayler is on 49 caps and could hit 50 in Cincinnati.
New Zealand has numerous ties to the United States. Veteran Ali Riley, now the Ferns captain, played at Stanford and grew up in Los Angeles. She currently plays in Sweden with FC Rosengard. Riley played in the WPS with the Bay Area FC Gold Pride and the Western New York Flash, winning league titles in both seasons. She was the WPS Rookie of the Year in 2010 with the Gold Pride.
Forward Hannah Wilkinson played at Tennessee, where she scored 33 goals with 19 assists in in 68 career matches. She currently plays for Vittsjo GIK in Sweden.
Forward Rosie White played with Samantha Mewis at UCLA. Despite being just 24 years old, she has played 89 times for New Zealand and scored 17 goals.
Katie Bowen played college soccer at the University of North Carolina.
Fourteen players on New Zealand's roster play outside the country. The Ferns have players in France, Germany, England, Switzerland, Sweden, the USA, Iceland, Norway and Italy.
Two players play for American colleges: midfielder Daisy Cleverly (UC Berkeley) and forward Martine Puketapu (University of Colorado). Cleverly was an alternate at the 2016 Summer Olympics and on the 2015 FIFA Women's World Cup team. She played for New Zealand at the 2014 and 2016 FIFA Under-20 Women's World Cups and scored for the Football Ferns at the 2014 FIFA U-17 Women's World Cup in Costa Rica.
In 2016, New Zealand participated in their third Olympics, having also featured at Beijing 2008 and London 2012. While the Football Ferns failed to progress out of the group in Beijing, they did draw with a Japan side who would go on to be world champions 

three years later

. That point was New Zealand's first on the world stage at a senior men's or women's tournament. 

Four years later

 there was another milestone as New Zealand secured a victory against Cameroon and qualification for the knockout stage – both a first at a senior global women's tournament – before being eliminated by the eventual gold medalists USA. In 2016, the Ferns also had a solid performance, losing to the USA 2-0, defeating Colombia 1-0, before falling to France 3-0 and missing the knockout stage.
At the 2015 FIFA Women's World Cup in Canada, New Zealand lost just one match, that by a 1-0 score to eventual 2017 European Champion Netherlands, then drew Canada 0-0 and China PR 2-2, but the two points were not enough to earn quarterfinal qualification.
New Zealand head coach Tony Readings, a former semi-professional footballer in both New Zealand and his native England, has been in charge of the Football Ferns since 2011. Readings was appointed following the 2011 FIFA Women's World Cup after former coach John Herdman resigned to take charge of Canada. Readings boasts extensive experience with New Zealand women's football, having been assistant to Herdman for the 2007 and 2011 Women's World Cups, as well as Beijing 2008. He also coached the NZL U-20 side and, as senior coach, has since added London 2012, Rio 2016, and the 2015 Women's World Cup to a lengthy resume.
LAST TIME…
On the field for the USA:
Sept. 15, 2017 – Dick's Sporting Goods Park; Commerce City, Colo.
International Friendly
USA 3 Ertz 16, 24; Morgan 79
NZL 1 Wilkinson 75
Lineups:
USA: 1-Alyssa Naeher; 22-Taylor Smith (11-Sofia Huerta, 51), 4-Becky Sauerbrunn, 7-Abby Dahlkemper, 5-Kelley O'Hara (capt.) (14-Casey Short, 77); 8-Julie Ertz, 3-Samantha Mewis (20-Allie Long, 60), 9-Lindsey Horan (6-Morgan Brian, 74); 2-Mallory Pugh (19-Crystal Dunn, 60), 13-Alex Morgan, 15-Megan Rapinoe (23-Christen Press, 60)
Substitutes: 18-Jane Campbell
Head coach: Jill Ellis
NZL: 1-Erin Nayler; 2-Ria Percival, 5-Meikayla Moore, 6-Rebekah Stott, 7-Ali Riley (capt.); 13-Rosie White (18-Aimee Phillips, 87), 10-Annalie Longo, 11-Kirsty Yallop (16-Olivia Chance, 84), 12-Betsy Hassett, 14-Katie Bowen; 17-Hannah Wilkinson
Substitutes: 21-Anna Leat 23-Victoria Esson, 3-Anna Green, 4-Cj Bott, 8-Daisy Cleverley, 20-Malia Steinmetz, 22-Katie Rood, 25-Liz Anton, 26-Jane Barnett
Head coach: Tony Readings