USWNT defeats New Zealand 3-1 behind Julie Ertz brace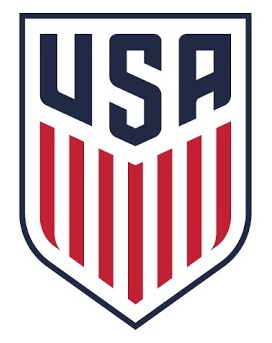 COMMERCE CITY, Colo. (Via U.S. Soccer) – The U.S. Women's National Team defeated New Zealand 3-1 with a first half brace from Julie Ertz and a late goal from Alex Morgan in front of a near capacity crowd of 17,301 at Dick's Sporting Goods Park. Veteran defender Kelley O'Hara captained the side in her 100th cap for her country.
In a sign of the impact she would have on the game, Ertz had her first chance of the night in the 11th minute when her overhead volley flew just over the crossbar. Playing as a defensive midfielder, she went on to score in the 16th and 24th minutes to give the USA an early 2-0 lead.
In the 51st minute, defender Sofia Huerta earned her first cap for the United States when she was subbed into the match for Taylor Smith. She is the first player from the state of Idaho to earn a cap for the U.S. WNT. Huerta became eligible to play for the U.S. yesterday after receiving word that FIFA had approved her change of national association after she had represented Mexico at the youth and senior levels.
New Zealand cut the lead in the 75th minute when Hannah Wilkinson beat U.S. goalkeeper Alyssa Naeher to a ball in the box and headed home. Wilkinson has scored New Zealand's last four goals for her country against the USA. Four minutes later, Alex Morgan returned the two-goal lead for the USA, scoring her second goal of 2017 and her 75th career goal from a Huerta assist.
Next, the USA will head to Cincinnati, Ohio, hometown of WNT midfielder Rose Lavelle, for its second match of the two-game series against New Zealand on Sept. 19 (7:30 p.m. ET; FS1) at Nippert Stadium.
Goal Scoring Rundown:
USA – Julie Ertz (Lindsey Horan), 16th minute: The goal sequence came from a corner kick from the left side. New Zealand cleared, but not far enough and Abby Dahlkemper played a short pass to Kelley O'Hara who sent a looping pass to the far post where Lindsey Horan headed it down towards the middle of the six-yard box. Ertz was first to the bouncing ball and finished with a right-footed strike from close range for the 10th goal of her career. USA 1, NZL 0. GOAL.
USA – Julie Ertz, 24th minute: The USA put together a 15-passes on a well-constructed sequence that culminated in right back Taylor Smith playing Mallory Pugh through to the right end line. Pugh's cross found Megan Rapinoe at the far post and her header hit the left post and bounced back into the middle where the crashing Ertz smashed the rebound into the middle of the net off the half-volley to earn her brace and put the USA up 2-0. USA 2, NZL 0. GOAL.
NZL – Hannah Wilkinson (Ali Riley), 75th minute: Ali Riley crossed from the left side. The ball got caught up in the swirling wind, bounced in the box and Wilkinson won a foot race with USA goalkeeper Alyssa Naeher to head it into the vacated net. USA 2, NZL 1.
USA – Alex Morgan (Sofia Huerta), 79th minute: Huerta sent a long cross into the left side of the box where Morgan brought it down with her left foot and then ripped it to the far corner for her second goal of the year. USA 3, NZL 1. GOAL. FINAL.
Additional Notes:
As is U.S. WNT tradition, Kelley O'Hara captained the USA as she earned her 100th cap, becoming the 36th woman in U.S. history to play 100 or more games for her country.
Julie Ertz scored her second career brace. She last scored twice against Colombia on April 6, 2016. Ertz, who started her second consecutive game as a defensive midfielder – a position she played while at Santa Clara, and is currently playing for the NWSL's Chicago Red Stars – now has three goals in 2017 and has upped her career total to 11 goals. She earned her 52nd cap tonight. She is the 54th American player to earn 50 or more caps.
Lindsey Horan made her 38th appearance for the WNT and eighth this year. Horan earned her 10th career assist, and first this year, tonight on Ertz' first goal of the night.
Alex Morgan earned her 129th cap. She scored her 75th career goal tonight and second of 2017. With the goal, she has now tied Cindy Parlow for seventh place on the USA's all-time goal scoring list.
Defender Sofia Huerta, who got her change of national association approved by FIFA 

on Thursday

, earned her first cap with the USA tonight. Huerta, who represented Mexico at the youth and senior levels, became the first player from Idaho to earn a WNT cap as well as the first player to play for and against the USA; one of her senior team caps for Mexico was against the U.S. WNT. Huerta earned her first career assist tonight on Morgan's goal.
Alyssa Naeher made her 19th appearance for the USA and 17th start. It was her sixth consecutive start, which includes all three games of the 2017 Tournament of Nations.
U.S. co-captain Becky Sauerbrunn made her 11th start and appearance this year, one of only two players – Samantha Mewis being the other – to be in every starting lineup this year. So far, she has played every minute of each match.
Samantha Mewis made her 17th career start and earned her 28th cap. Alongside Sauerbrunn, she is the only other player to be in the starting lineup of every game the WNT has played in 2017.
Abby Dahlkemper earned her eighth cap for the WNT in what was be her fifth career start.
Mallory Pugh made her 10th appearance of 2017 and seventh start. On Aug. 3 against Japan, she scored her fifth career goal. It was her first of 2017.
Taylor Smith played in her fourth cap and made her third career start.
Two of tonight's starters Lindsey Horan (Golden) and Mallory Pugh (Highlands Ranch) played in front of home crowds in Commerce City, Colorado.
U.S. WNT head coach Jill Ellis brought a 23-player roster to the training camp for this pair of friendlies. However, only 18 dressed tonight, and 18 will dress 

next Tuesday

.
Stanford University sophomore Tierna Davidson, who trained with the USA for four days in Colorado, left camp before the game and returned to Palo Alto to play in her 

Sunday

match for the Cardinal.
Players that did not dress tonight were: Tobin Heath, Rose Lavelle, Ashlyn Harris and Lynn Williams.
– U.S. Women's National Team Match Report –

Match: U.S. Women's National Team vs. New Zealand
Date: Sept. 15, 2017
Competition: International Friendly
Venue: Dick's Sporting Goods Park; Commerce City, Colo.
Kickoff: 8 p.m. MT
Attendance: 17,301
Weather: 73 degrees; partly cloudy
Scoring Summary: 1 2 F
USA                          2 1 3 
NZL                           0 1 1
USA – Julie Ertz (Lindsey Horan)               16th minute
USA – Julie Ertz                                          24
NZL — Hannah Wilkinson (Ali Riley)            75
USA – Alex Morgan (Sofia Huerta)              79
Lineups:
USA: 1-Alyssa Naeher; 22-Taylor Smith (11-Sofia Huerta, 51), 4-Becky Sauerbrunn, 7-Abby Dahlkemper, 5-Kelley O'Hara (capt.) (14-Casey Short, 77); 8-Julie Ertz, 3-Samantha Mewis (20-Allie Long, 60), 9-Lindsey Horan (6-Morgan Brian, 74); 2-Mallory Pugh (19-Crystal Dunn, 60), 13-Alex Morgan, 15-Megan Rapinoe (23-Christen Press, 60)
Substitutes: 18-Jane Campbell
Head coach: Jill Ellis
NZL: 1-Erin Nayler; 2-Ria Percival, 5-Meikayla Moore, 6-Rebekah Stott, 7-Ali Riley (capt.); 13-Rosie White (18-Aimee Phillips, 87), 10-Annalie Longo, 11-Kirsty Yallop (16-Olivia Chance, 84), 12-Betsy Hassett, 14-Katie Bowen; 17-Hannah Wilkinson
Substitutes: 21-Anna Leat 23-Victoria Esson, 3-Anna Green, 4-Cj Bott, 8-Daisy Cleverley, 20-Malia Steinmetz, 22-Katie Rood, 25-Liz Anton, 26-Jane Barnett
Head coach: Tony Readings
Stats Summary: USA / NZL
Shots: 14 / 5
Shots on Goal: 4 / 3
Saves: 2 / 1
Corner Kicks: 7 / 3
Fouls: 8 / 11
Offside: 0 / 1
Misconduct Summary:
NZL – Annalie Longo (caution) 46th minute
Officials: 
Referee: Katja Koroleva (USA)
Assistant Referee 1: Kathryn Nesbitt (USA)
Assistant Referee 2: Deleana Quan (USA)
4th Official: Karen Abt (USA)
Woman of the Match: Julie Ertz