Christen Press scores hat trick as USWNT routs Romania 8-1 in San Jose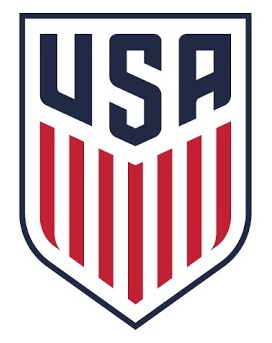 SAN JOSE, Calif. (Via U.S. Soccer) – The U.S. Women's National Team put on a show in its penultimate game of 2016, defeating Romania 8-1 in front of 16,425 fans at Avaya Stadium. It was the first meeting between the countries in women's soccer.
The U.S. put on a dominant display from start to finish that was highlighted by forward Christen Press scoring her fourth career hat trick. Alex Morgan replaced Press at halftime and scored two goals while also seeing her well-struck penalty kick spectacularly saved by Roxana Oprea in the 64th minute.
Twenty-eight-year-old forward Jessica McDonald earned her first career cap, while Morgan Brian scored her first goal of 2016 on a diving header. Tobin Heath scored the USA's second goal and forced a Romania own goal in the final minute of regulation time.
The USA moves to 21-0-3 this year and is just one win away from finishing 2016 unbeaten. It would mark just the third time in program history that the USA has gone unbeaten in a calendar year in which played 10 or more matches. The USA went 18-0-4 in 2006 and 13-0-3 in 2013. The penalty kick loss to Sweden in the 2016 Olympics officially counts as a tie.
The U.S. WNT will finish its 2016 schedule vs. Romania on Sunday, Nov. 13, at StubHub Center in Carson, California. The match will air live on FS1.
Goal Scoring Rundown:
USA – Christen Press (Crystal Dunn), 8th minute: From the left wing, Tobin Heath lofted a long ball into Romania's penalty box. Dunn run under it and attempted to control it, but her touch rolled instead right into the path of an unmarked Press who drove a stinging left-footed blast over the goalkeeper and just under the cross bar from 16 yards out. USA 1, ROU 0 GOAL
USA – Tobin Heath (Christen Press), 10th minute: Press picked up the ball in the center of midfield and dribbled forward before playing a pass on the ground into the left side of the box that rolled past Morgan Brian to Heath. Heath then curled a stunning shot around the goalkeeper from a tough angle and into the upper right hand corner to double the USA's lead. USA 2, ROU 0 GOAL
USA – Morgan Brian (Andi Sullivan), 25th minute: Dunn won the USA a free kick on the end line to the right of Romania's goal. Former U.S. Youth National Team standout and Stanford University junior Andi Sullivan served a beautiful cross into the heart of the box for a diving Brian to head into the lower left corner after a powerful run left her defender trailing behind. USA 3, ROU 0 GOAL
ROU – Laura Rus (Ştefania Vătafu), 31st minute: Vătafu collected a loose ball deep in Romania's defensive half and sent a long ball past the U.S. defense for Rus to chase. U.S. goalkeeper, Ashlynn Harris attempted to cut off the pass by charging way out of her penalty area but was beaten to the ball by Rus, who rounded the U.S. 'keeper and with an open net, rolled her shot into the goal from 25 yards. USA 3, ROU 1 GOAL
USA – Christen Press, 34th minute: Tobin Heath advanced the ball into Romania's final third with a nifty run that saw her dribble past multiple defenders before passing the ball off to Dunn, who took it to the right end line and cut a sharp pass back toward the penalty spot. An unmarked Lynn Williams put a one-time shot on goal that was blocked by a defender but fell right to Press at the left post and she made no mistake from close range, powering a low shot between the left post and goalkeeper.USA 4, ROU 1 GOAL
USA – Christen Press (Morgan Brian) 38th minute: The U.S. moved the ball down the left touch line, eventually working it to Brian in the Romania penalty box. She took the ball to the end line before passing back toward the penalty spot for an onrushing Press to place a hard, side-footed shot into the right side netting to complete her hat trick. USA 5, ROU 1
USA – Alex Morgan (Crystal Dunn), 52nd minute: Crystal Dunn once again used her speed to beat her defender to the right end line before lofting in a cross to the center of the six-yard box where Morgan was waiting. With a defender closing in, Morgan did well to send a powerful header right between the hands of Romania's goalkeeper as she attempted to shuttle over and cover the center of the goal. USA 6, ROU 1 GOAL
USA – Alex Morgan (Lindsay Horan), 75th minute: Morgan's second goal was nearly an exact replica of her first, as Dunn yet again beat her defender to the end line to send in a high cross to the center of Romania's box. This time Roxana Opera came to punch the ball away but Horan beat her to the ball. Horan's header bounced to Morgan just outside the right hand side of the six-yard box and with a tricky left-looted volley, she lifted the ball over a defender and into the back of the net.USA 7, ROU 1 GOAL
USA – Own Goal (Maria Ficzay), 92nd minute: Horan did well to evade a defender and play the ball out wide to Heath on Romania's left flank. Heath then went at her defender and beat her to the inside before curling a shot towards the right side of the goal. Ficzay attempted to block the shot, but instead deflected the ball into the left side of the net as goalkeeper Roxana Opera dove towards the right post. USA 8, ROU 1 GOAL FINAL
Key Saves and Defensive Stops:
ROU – Roxana Oprea, 64th minute: Allie Long drew penalty kick with a slick move past a Romania defender that resulted in her being hacked down in the left hand side of the penalty area. Alex Morgan took the ensuing penalty kick for the USA and sent a powerful shot toward the right corner, but Opera made a leaping save, punching the ball away to deny the opportunity for the U.S. to further pad its lead.
Additional Notes:
The USA began the match in a 3-4-3 formation with Casey Short, Allie Long and Becky Sauerbrunn in the back, Andi Sullivan and Morgan Brian in the middle; Kealia Ohai and Tobin Heath on the wings; and Crystal Dunn, Lynn Williams and Christen Press up top.
Press, who has now scored in three consecutive games, recorded her fourth career hat trick, having scored three times in the first 38 minutes of

tonight's

match. She has 11 goals this year and 40 in her career. She also notched her fourth assist of 2016.
Press' previous hat tricks came at the end of 2014 against Argentina (when she scored four times), against Costa Rica in August of 2015 and against Trinidad & Tobago in December of 2015.
Press is the fourth WNT player to score double-digit goals this year. Carli Lloyd (17), Alex Morgan (17) and Crystal Dunn (13) have already done so.
Press becomes the fifth player in WNT history to score in double-figures in goals for three consecutive years. Mia Hamm (twice), Abby Wambach (twice), Tiffeny Milbrett, and Carli Lloyd also accomplished the feat.
Dunn and Press made their 24th appearance of 2016, tied for most on the team. It was Dunn's 16th start in her 44th international cap. She has scored 17 international goals, including 13 this year, the third-most on the team in 2016. She most recently scored against Switzerland on Oct. 23. She also now has seven assists on the year.
Brian, who is just 23 years old, scored her first goal of the year and fifth of her career in her 17th start of 2016 and 62nd international appearance.
Alex Morgan scored two goals and now has 17 this year and 73 in her career. She is tied with Carli Lloyd for the team lead in goals in 2016. Morgan is within two goals of tying Cindy Parlow for seventh on the USA's all-time scoring list.
Tobin Heath, making her 19th start of the year, scored her sixth goal of 2016 and 18th of her her career.
Ashlyn Harris made her third appearance and start in goal of 2016, earning her 11th international cap.
Allie Long made her 13th start of 2016 and 15th appearance of the year. Since re-joining the WNT in April, she has more than quadrupled her career caps. Long came into this year with only four WNT appearances but with today's start, she earned her 19th cap. She has three goals and two assists this year as well.
Kealia Ohai made her first WNT start and earned her second cap.
Stanford junior Andi Sullivan and Chicago Red Stars' Casey Short both earned their third caps and third consecutive starts. Short has played all 90 minutes in the last three games.
– U.S. Women's National Team Match Report –
Match: U.S. Women's National Team vs. Romania Women's National Team
Date: November 10, 2016
Competition: International Friendly
Venue: Avaya Stadium; San Jose, Calif.
Kickoff: 7 p.m. PT
Attendance: 16,425
Weather: 70 degrees, sunny
Scoring Summary: 1 2 F
USA                        5 3 8
ROU                        1 0 1
USA – Christen Press (Crystal Dunn)                  8th minute
USA – Tobin Heath (Christen Press)                    10
USA – Morgan Brian (Andi Sullivan)                     25
ROU – Laura Rus (Ştefania Vătafu)                      31
USA – Christen Press                                        34
USA – Christen Press (Morgan Brian)                  38
USA – Alex Morgan (Crystal Dunn)                      52
USA – Alex Morgan (Lindsey Horan)                    75
ROU – own goal (Maria Ficzay)                           90+2
Lineups:
USA: 24-Ashlyn Harris; 4-Becky Sauerbrunn (capt.) (8-Julie Johnston, 46), 20-Allie Long, 2-Casey Short; 7-Kealia Ohai (3-Samantha Mewis, 46), 12-Andi Sullivan (5-Kelley O'Hara, 61), 6-Morgan Brian (9-Lindsey Horan, 46), 17-Tobin Heath; 19-Crystal Dunn, 23-Christen Press (13-Alex Morgan, 46); 16-Lynn Williams (21-Jessica McDonald, 46)
Subs not used: 1-Alyssa Naeher
Head Coach: Jill Ellis
ROU: 12-Roxana Oprea; 3-Lidia Havristiuc (15-Teodora Meluta,55), 6-Maria Ficzay, 2-Andreea Corduneanu (17-Mara Batea, 66), 16-Ana Maria Gorea; 4-Ioana Bortan (capt.), 7-Raluca Sarghe (5-Adina Giurgiu, 28), 14-Alexandra Lunca, 10-Andreea Voicu (18-Mihaela Ciolacu, 62); 8-Ştefania Vătafu, 9-Laura Rus (19-Loredana Popa, 83)
Subs not used: 1-Linda Kajtar, 13-Beatrice Tarasila, , 21-Cristina Carp
Head Coach: Mirel Abon
Stats Summary: USA / ROU
Shots: 30 / 4
Shots on Goal: 17 / 2
Saves: 1 / 10
Corner Kicks: 10 / 0
Fouls: 11 / 14
Offside: 5 / 0
Misconduct Summary:
ROU – Laura Rus (caution) 25th minute
ROU – Alexandra Lunca (caution) 26
ROU- Teodora Meluta (caution) 59
Officials:
Referee: Ekaterina Koroleva (USA)
Assistant Referee 1: Deleana Quan (USA)
Assistant Referee 2: Felisha Mariscal (USA)
4th Official: Karen Abt (USA)
Woman of the Match: Christen Press