The football geek who aims to end Mexico's woes vs. USMNT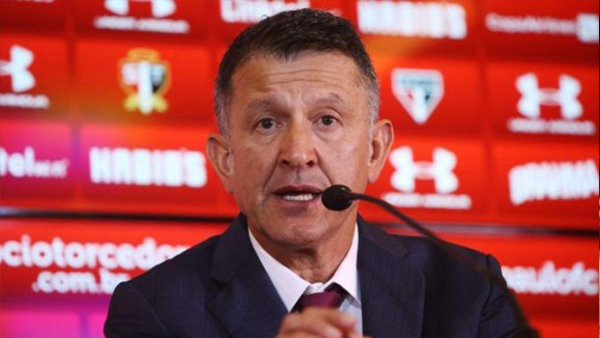 COLUMBUS, Ohio – Time and time again, the U.S. Men's National Team have inflicted frustration and failure on Mexico in Ohio's capital city, a comfortable and otherwise welcoming Midwestern municipality.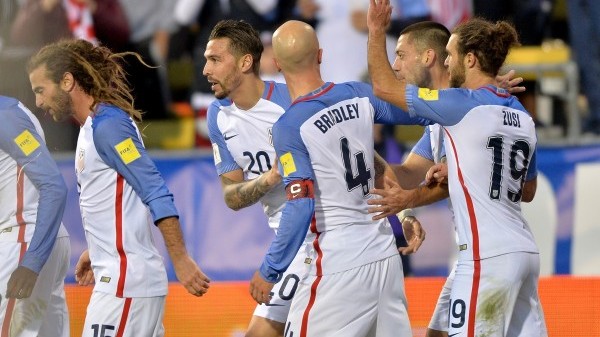 The ghosts of the past will surface again when Friday's World Cup qualifier kicks off at Mapfre Stadium. And if the visitors are to change that history this time around, it will likely take some inspired work from a leader who knows American soccer about as well as any El Tri coach ever has.
Juan Carlos Osorio played college soccer in the US and began his coaching career in humble circumstances at the Staten Island Vipers, a long-since-defunct club in the old A-League, once the second division of US professional soccer. He worked as the MetroStars' (now Red Bulls) fitness coach. As he climbed the ladder with a range of clubs in his native Colombia and around the world, his journey later took him to the Chicago Fire and back to New York as the Red Bulls boss.
Osorio worked with Tim Howard and Jozy Altidore in MLS. He even welcomed a young Michael Bradley into his home in England for a week or two – "He was incredible to me," recalled Bradley at US training on Wednesday – when the now-US captain trained with his club Manchester City before Bradley joined Netherlands side Heerenveen in 2006.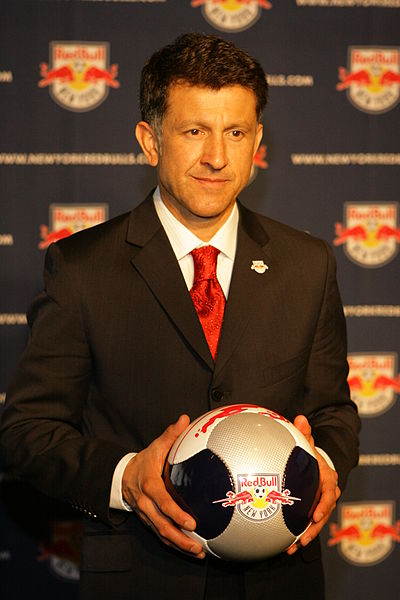 Improbably, Osorio now leads the USA's greatest rival. And despite a 12-1-2 record since taking over El Tri a year ago, he finds himself under heavy scrutiny as Mexico return to the venue that has been their house of horrors on four occasions since 2001. Why? Because that one loss happened to be arguably the most humiliating loss in modern El Tri history.
Even months later, this summer's 7-0 rout at the hands of Chile in the quarterfinals of the Copa Centenario hangs over Mexico like a dark, acrid cloud.
"That's still the thing that's dominating the Mexican national team," ESPN FC Mexico analyst Tom Marshall told SoccerWire.com recently. "And going to Columbus is a huge pressure situation – can they respond to being in a similar position as that game against Chile?"
For months, Osorio has provoked skepticism among El Tri's rabid fans and media with unexpected call-ups and lineup shuffling. But he's called in the strongest possible squad for this week's clash. He's emphasized the task of overcoming the mental block that trips Mexico in central Ohio. And he says he plans to field a starting lineup with the size and strength to match what he considers to be a physical, direct USMNT side.
"I think he's just going to drill into his players that this is an opportunity, that there's absolutely nothing to fear there," said Marshall. "Obviously it's going to be difficult, the US are a good team and they're playing in an intimate, small venue. He's really aware of the physical side of the game in MLS and extending that to the US national team. I think Osorio's idea is to put out a balanced team that first of all can stop the US and the aerial threat that they pose."
The Colombian has even gone so far as to bring in respected Spanish sports psychologist Imanol Ibarrondo to guide the players through that process.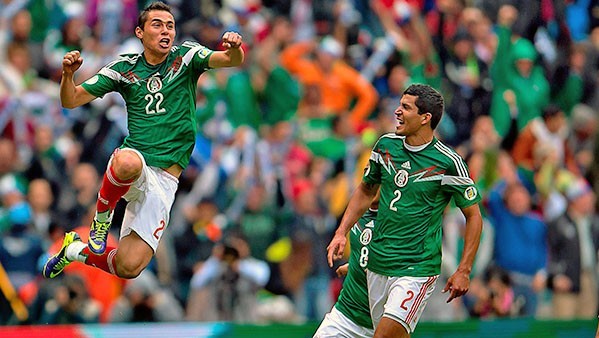 "He himself said the challenge of Columbus at this point is less about the game and more about the psychological, the mental," noted Jon Arnold, who covers Mexican soccer for Goal.com. "And that's not really something you hear a manager like him say that much, because he's always very technical and tactical."
The cerebral, meticulous Osorio doesn't fit the traditional mold of El Tri managers. He has little time for Mexican soccer culture's tabloid tales of gossip and intrigue. And he strikes a particularly stark contrast with his immediate predecessor Miguel "Piojo" Herrera, a genial, open figure who charmed the Mexican public.
"It's really interesting watching Osorio because he doesn't care one bit about what people say about him – he's a football geek, really," said Marshall. "He loves writing in his notebook, writing tactical formations and planning coaching sessions… He hates any question about scandal – then if you ask him about football, he absolutely loves it."
But that might just be what his team needs as they face up to a tradition of disappointment at Mapfre Stadium.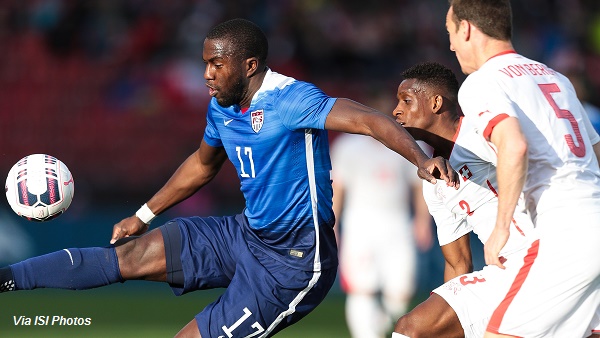 "Although the US has done well against Mexico in recent years, there is always this idea that [Mexico] have the better roster – they're supposed to be beating the US, no matter where the venue is," ESPN FC's Cesar Hernandez told SoccerWire.
"That has proven to be obviously untrue in Columbus for quite some time. … It feels like there's suddenly this realization, whether it be from the fans or from Osorio, that Mexico might not be the obvious favorite here. They have to recognize the fact that they have lost four games in a row in Columbus in World Cup qualifying – by that exact 'dos a cero' scoreline."
Does Osorio have the recipe to cure his team's "Columbus curse"? Could his knowledge of US soccer influence what unfolds on Friday? One thing is certain: The sight of a familiar face on the opposition's touch line can only add to the drama of this massive occasion.