USWNT finishes two-game set vs Korea Republic today in Cary, N.C.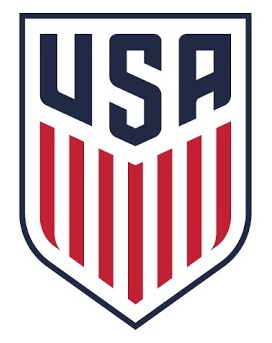 USA vs. Korea Republic
Sahlen's Stadium at WakeMed Soccer Park; Cary, N.C.
Oct. 22, 2017
International Friendly
(Via U.S. Soccer) – The U.S. Women's National Team has played 13 matches in 2017 and is set to play three more during the fall as this year's schedule nears completion, with one match remaining against the Korea Republic on Oct. 22 at Sahlen's Stadium at WakeMed Soccer Park (2 p.m. ET on ESPN), and then two games in November against Canada. The USA is coming off a 3-1 victory against Korea on Oct. 19 in New Orleans as Julie Ertz, Alex Morgan and Megan Rapinoe scored. It was the fourth goal of 2017 for Ertz, the team-leading fifth for Morgan (who has scored in four consecutive WNT matches) and the third of the year for Rapinoe, who tallied twice in the Tournament of Nations during the summer. The 16 games the USA will play this year will tie for the second-most the U.S. WNT has played in a calendar year after the World Cup-Olympic cycle. The only year in which the USA played more (18) was in 1997 during what was part of the lead-up to the 1999 Women's World Cup hosted in the USA. The October matches against an improving South Korea team are a part of a 2017 schedule that will see the USA play top teams from every Confederation except Africa. The USA is 10-3-0 in 2017 with all three losses (two by 1-0 scores) coming to teams ranked third, fourth and sixth in the world.
+READ: USWNT earns convincing 3-1 win over Korea Republic in New Orleans
2017 U.S. WNT Remaining Fall Schedule
| | | | | | |
| --- | --- | --- | --- | --- | --- |
| Date | Opponent | Stadium | City | Kickoff | TV |
| Oct. 22 | Korea Republic | Sahlen's Stadium at WakeMed | Cary, N.C. | 2 p.m. ET | ESPN |
| Nov. 9 | Canada | BC Place | Vancouver, Canada | 7 p.m. PT | ESPN2, UDN |
| Nov. 12 | Canada | Avaya Stadium | San Jose, Calif. | 6 p.m. PT | FS1 |
PLAYING THE BEST TO BE THE BEST: The year after the World Cup-Olympic cycle has at times, in the past, been a down year in terms of U.S. WNT scheduling. That is not the case in 2017. The USA has or will face seven of the other top nine teams in the world before the year is done (only North Korea and the European champion Netherlands are absent from the list) and since September of 2015, the USA will have played half (eight countries) of the teams that competed in the 2017 UEFA Women's Euros , including the Netherlands.
ONE YEAR TO QUALIFYING: The 2019 FIFA Women's World Cup that will be contested from June 7-July 7, 2019, in nine cities in France is still on the distant horizon, as is the CONCACAF Qualifying tournament, which will be held about a year from now. The tournament host and teams have not been solidified, but the USA, Canada and Mexico will earn automatic berths into the final eight-team tournament, while the other five nations will have to go through pre-qualifying in their respective regions. From that eight-team tournament, three teams will qualify directly to France while a fourth will enter a two-leg playoff against the third-place team from South America. With just four games left on the 2017 schedule, the USA is focused squarely on the end-goal of 2018, a place among the 24 teams in France.
HEATH, SMITH AND PUGH OUT WITH INJURIES, SULLIVAN RETURNS TO THE FARM : Forward Tobin Heath (ankle) and defender Taylor Smith (shoulder) had to withdraw from training camp prior to its start after suffering injuries in the NWSL Championship match on Saturday, Oct. 14. Forward Mallory Pugh injured her hamstring at the end of the first half of the USA's 3-1 victory against South Korea on Oct. 19 in New Orleans and did not travel to North Carolina with the team. In addition, midfielder Andi Sullivan, who saw her first WNT action in almost a year when she played the first half against Korea on Oct. 19, has returned to Stanford to play in her college game this weekend.
ZERBONI GETS NOD: North Carolina Courage midfielderMcCall Zerboni, who plays her club's home games at Sahlen's Stadium where the USA will face South Korea on Oct. 22, has been called up to give the USA 19 players on the roster, of which 18 will suit up for the match. This is the first WNT call-up for the 30-year-old Zerboni, who has played for seven different professional clubs in the USA during the WPS and the NWSL. Zerboni has played a crucial role in her club's success over the past two seasons while partnering in the center midfield with Samantha Mewis. Zerboni helped the Western New York Flash to the NWSL league title in 2016 and after the club moved to North Carolina for this season, helped the Courage win the NWSL Shield and earn a place in the championship game. She was named to the 2017 NWSL Best XI. She played her college soccer at UCLA and was a member of the USA's Youth National Teams as a teenager.
CONSISTENT ROSTER, BUT CARLI IS BACK: Of the 22 players originally on the roster for the matches against Korea Republic, 19 were with the U.S. team for the two wins against New Zealand in September. For this roster, Ellis added co-captain Carli Lloyd, who is still working her way back from an ankle injury that kept her out of the New Zealand matches and the last five matches of the NWSL season. Lloyd, the reigning two-time FIFA Women's World Player of the Year who is up for the award again this fall, is the USA's most capped player with 243 games played and highest scorer with 97 career goals. She played the final 13 minutes of the 3-1 win vs. Korea on Oct. 19 in her first WNT action since Aug. 3 against Japan at the Tournament of Nations.
JILL ELLIS FACT FILE : After leading the USA to the Women's World Cup title, U.S. head coach Jill Ellis was rewarded witha multi-year contract extension on Aug. 5, 2015. She is the third U.S. coach – and first female American coach — to win a Women's World Cup at the senior level, following Anson Dorrance (1991) and Tony DiCicco (1999). Ellis was named the 2015 FIFA World Coach of the Year for Women's Soccer on Jan. 11, 2016, at the FIFA Awards Gala in Zurich, Switzerland. She was also named the CONCACAF Female Coach of the Year. Ellis, who previously served two stints as interim head coach of the U.S. WNT, is the eighth official head coach in U.S. history. She coached seven games as interim coach in 2012 (5-0-2) and two games (1-0-1) as interim in 2014 before she officially came on board, which gave her a 6-0-3 record before she ever was formally named the head coach in May of 2014. She has gone 62-6-10 since then for an overall record of 68-6-13, earning her 50th career WNT win on July 22 vs. Costa Rica. With the win against New Zealand on Sept. 15, Ellis moved past Anson Dorrance and into fourth place on the all-time wins list. Since taking over as head coach, Ellis has won four tournaments: the 2015 Algarve Cup, the 2015 Women's World Cup, the 2016 CONCACAF Women's Olympic Qualifying Championship and the 2016 SheBelieves Cup. After an early exit from the 2016 Olympics, Ellis is now focusing on building a team to qualify for the 2019 FIFA Women's World Cup. Jill Ellis Full Bio
WNT IN CARY: The U.S. WNT will be playing its seventh game all-time at WakeMed Soccer Park, now named after long-time women's soccer supporter Joe Sahlen, who owned the Western New York Flash in the NWSL before selling the club as it moved to North Carolina and became the Courage for the 2017 season. The Flash won the NWSL title in 2016. The USA has won all six previous games played at the venue.
U.S. Women's National Team Roster by Position (Caps/Goals):
GOALKEEPERS (3): 18- Jane Campbell (Houston Dash;1/0), 24- Ashlyn Harris (Orlando Pride; 13/0), 1- Alyssa Naeher(Chicago Red Stars; 21/0)
DEFENDERS (6): 7- Abby Dahlkemper (NC Courage; 10/0), 8- Julie Ertz (Chicago Red Stars: 54/12), 11- Sofia Huerta(Chicago Red Stars; 2/0), 5- Kelley O'Hara (Sky Blue FC; 102/2), 4- Becky Sauerbrunn (FC Kansas City; 132/0), 7- Casey Short (Chicago Red Stars; 16/0)
MIDFIELDERS (5): 9- Lindsey Horan (Portland Thorns FC, 40/4), 10- Carli Lloyd (Houston Dash; 243/97); 20- Allie Long(Portland Thorns FC; 31/5), 3- Samantha Mewis (NC Courage; 31/5), McCall Zerboni (NC Courage; 0/0)
FORWARDS (5): 19- Crystal Dunn (Chelsea FC; 56/22), 13- Alex Morgan (Orlando Pride: 131/78); 23- Christen Press(Chicago Red Stars; 93/43), 15- Megan Rapinoe (Seattle Reign; 126/34), 12- Lynn Williams (NC Courage; 12/3)
U.S. ROSTER NOTES
TEAM
U.S. head coach Jill Ellis originally named 22 players to the training camp roster, plus Rose Lavelle, who is with the team for training as a non-rostered player as she continues her progress to full fitness. After suffering injuries during the NWSL Championship game on Oct. 14, defender Taylor Smith and forward Tobin Heath were ruled out of camp. They were not replaced, giving the USA a 20-player roster for the first match against Korea on Oct. 19, a 3-1 win.
Mallory Pugh injured her hamstring on Oct. 19, and Andi Sullivan returned to her college team, while McCall Zerboni was added to the roster for the match in North Carolina. The USA now has a 19-player roster, from which 18 will suit up.
Carli Lloyd is the most capped player on the roster with 243, while 10 players have 31 caps or fewer.
Nine players on the roster were finalists for NWSL year-end awards. Goalkeeper Jane Campbell and forward Mallory Pugh were up for Rookie of the Year (won by NC Courage forward Ashley Hatch), Alyssa Naeher was up for Goalkeeper of the Year (won by Portland Thorns netminder Adrianna Franch), Becky Sauerbrunn, Abby Dahlkemper and Casey Short were finalists for Defender of the Year (won by Dahlkemper) and Samantha Mewis, Christen Press and Megan Rapinoe were up for MVP (won by Sam Kerr of Sky Blue FC).
During her tenure as U.S. WNT head coach, Jill Ellis has seen 74 players in a training camp environment. Of those 74, 47 have earned at least one cap and Ellis has given 19 players their first cap. Sofia Huerta was the 19th player to earn a first cap under Ellis, earning it on 

Sept. 15

 vs. New Zealand.
FORWARDS
Alex Morgan comes into the match with 78 goals after moving past Cindy Parlow into sole possession of seventh place on the USA's all-time goal scoring list. She has now scored in her last four games for the U.S. after scoring her first WNT goal of the year in the 3-0 victory against Japan at the Tournament of Nations on 

Aug. 3

, followed by one on 

Sept. 15

 vs. New Zealand, two on 

Sept. 19

 against the Ferns and one against Korea on Oct. 19.
She ended her NWSL season on a scoring streak, scoring nine goals in her last 12 games for the Orlando Pride.
Morgan was named NWSL Player of the Month in August after she was directly involved in nine of the 13 goals scored by Orlando and scored in all five matches. She finished the season with nine goals (tied for fifth in the league with Lynn Williams) and four assists in 14 games (including the playoff semifinal) after rejoining the Pride midseason following a successful spell with French club Olympique Lyonnais that saw her win both a league title and the 2017 UEFA Women's Champions League.
Christen Press (11), Williams (9) and Morgan (9) were the fourth and fifth-highest scorers in the NWSL this season, respectively.
Crystal Dunn is currently playing in London with Chelsea FC, which has started its season with three wins of which she has played in the just one after returning from injury, a 1-0 win vs. Liverpool in which she went 90 minutes. Dunn did come off the bench to play 16 minutes in her side's 1-0 victory vs. Bayern Munich in the first leg of the UEFA Champions League Round of 32 and played the final 35 minutes in the second leg, helping Chelsea advance on away goals despite the 2-1 loss. Dunn's season will consist of WSL matches, League Cup matches, FA Cup matches and Champions League matches. Chelsea's Round of 16 tie will be against Swedish side FC Rosengård.
Dunn has scored seven goals in the 17 WNT matches since the end of the Olympics, but played only 105 minutes in the Tournament of Nations and missed the 

Sept. 19

 match vs. NZL due to a minor injury. She came off the bench to play 27 minutes against Korea on Oct. 19. She has scored 22 international goals and is the 25th female player in U.S. history to score 20 or more international goals.
Dunn scored twice in each of the April games against Russia, the seventh time since the start of 2012 that a player has scored multiple goals in consecutive games for the WNT. She is tied for second in goals scored on the U.S. team this year with four.
She earned her first assist of 2017, the 12th of her career, on 

June 8

 against Sweden when she set up Rose Lavelle for the game-winner.
Christen Press has 93 caps and 43 career goals after scoring the USA's second goal in the 4-3 victory against Brazil on 

July 30

. She played an excellent match and scored the game-winning goal against Norway on 

June 11

 in Sandefjord. She recorded her fourth career hat trick on Nov. 10, 2016, against Romania, scoring three times in the first 38 minutes.
Press is in 14th place on the all-time WNT goals list and averages just under a goal every two games (0.47 goals per game).
Against Australia on 

July 27

 at the Tournament of Nations, Megan Rapinoe got her first start since the 2016 Olympics and played her first 90 minutes since 2015. She got the start against Brazil in the next match and had a spectacular game, scoring the goal that tied the game at 3-3, earning two assists, and playing a part in the game-winning goal as well. Her goal against Brazil was her first since she scored twice in the opening game of the 2015 WWC against Australia. She injured her knee in the final match of the tournament against Japan, a match in which she scored a spectacular goal to put the USA up 1-0, and had to have minor surgery, but bounced back quickly and played in two NWSL matches before getting a call-up for the New Zealand games, starting both. She played 63 minutes against Korea on Oct. 19, getting the assist on the first goal of the game to Julie Ertz and scoring the third off a penalty kick after she was taken down in the box. It was her 34th career goal, pulling her to within one goal of tying April Heinrichs and Sydney Leroux on the all-time goals list.
Lynn Williams did not suit up on 

Sept. 15

 against NZL, but came off the bench on 

Sept. 19

 and scored on a header, her third WNT goal in 12 caps so far while making five starts. She hurt her ankle in the USA's first training in Sweden in early June and could not play either match in Europe, then played sparingly in the Tournament of Nations. Williams contributed nine goals and five assists for the NWSL Shield winner, NC Courage. She came off the bench to play 45 minutes against Korea on Oct. 19.
Williams' fourth WNT start was a memorable one as she tallied the USA's lone goal against Germany on 

March 1

. It was her second international goal.
MIDFIELDERS
U.S. co-captain Carli Lloyd is the two-time reigning FIFA Women's World Player of the Year. She is the all-time active caps leader with 243 and is sitting on 97 goals, three away from becoming the sixth player to score 100 or more goals for the USA, and the first since 2009 when Abby Wambach scored her 100th. While she has played as a withdrawn forward for most of her minutes since the knockout round of the 2015 Women's World Cup, she is still the highest scoring midfielder in U.S. history.
After missing the September friendlies due to an ankle injury suffered playing with the Houston Dash, she returned to the field for the USA on Oct. 19 and played the final 13 minutes against Korea.
With her start against Brazil on 

July 30

, Lloyd tied Joy Fawcett for sixth place on the all-time caps list and is now seven away from becoming the sixth player in U.S. history to earn 250 caps. Lloyd is the highest active goal scorer in U.S. history with the players ahead of her, Mia Hamm, Abby Wambach, Kristine Lilly, Tiffeny Milbrett and Michelle Akers all retired.
Lloyd scored 36 international goals between the time she debuted six days before her 23rd birthday, and her 30th birthday. Since turning 30, she has scored 61 goals in just over five and a half years.
Lloyd earned the 50th assist of her career on Julie Ertz' goal against Brazil on 

July 30

, joining just seven other U.S. players to earn 50 or more assists in their careers. Lloyd is in eighth-place in all-time assists, but with six more, can move into fifth.
Before re-joining the Houston Dash this summer, Lloyd completed the Spring season with Manchester City where she helped the club to a second-place finish in the league and to the Women's FA Cup title while playing 13 matches, four Cup games, four in the Champions League and five in the WSL.
She did not score in league play, but tallied in some huge games, scoring two goals in the Champions League, including the crucial game-winner in the first leg of the quarterfinal against Fortuna from Denmark, and in the second leg of the semifinal against Olympique Lyon from France, a 1-0 win that was not enough to overturn Lyon's 2-1 win in the first leg.
Lloyd also scored in the FA Cup Final at Wembley Stadium as she helped Manchester City lift the cup with a 4-1 victory against Birmingham City. She played almost every minute of 13 matches for Man City in Champions League, FA Cup and the league, but missed three due to a suspension for a red card.
Lindsey Horan enjoyed a fine club season with the Portland Thorns, scoring four goals with two assists while playing mostly holding midfielder and helping her team to the championship. She has played in 10 games for the WNT this year, starting three and has shown her versatility by playing the midfield and further up the field. She started and played 74 minutes on 

Sept. 15

 against New Zealand in front of a highly-appreciative home state crowd. She came into the second match against New Zealand in Cincinnati in the 33rd minute, giving hometown hero Rose Lavelle, who was slated to only play the first part of the match as she recovers from injury, a deserved curtain call. Horan was a bit ill during the days leading up to the Oct. 19 match in New Orleans, but recovered in time to play the entire second half and came close to scoring on a dynamic header that was well-saved by the Korean goalkeeper.
Samantha Mewis has played 1,057 minutes so far in 2017 for the USA, second to Becky Sauerbrunn, who has played 1,125. Mewis has 31 caps and has started all 13 matches this year. She scored her fifth WNT goal against Brazil on 

July 30

, tying the score at 1-1 with a grass-cutter from outside the penalty area.
Allie Long scored her first three career goals (all on headers) in 2016. She scored her fourth and fifth goals, also off headers, against Russia on 

April 6

 of this year. It was the second brace of her career. She now has 31 caps after appearing in 11 games for the USA this year, but did not dress against New Zealand on 

Sept. 19

.
McCall Zerboni gets her first call-up to the WNT at age 30 after playing for seven different professional clubs over two leagues. Zerboni had an excellent season in 2017 with the NC Courage, partnering with Mewis in the center midfield while earning NWSL Best XI honors and helping her side to the NWSL Shield and a place in the championship game
DEFENDERS
Defender Kelley O'Hara started and captained the USA on 

Sept. 15

 against New Zealand to earn her 100th cap, becoming the 36th player in U.S. WNT history to play 100 or more times for her country. O'Hara debuted as a forward for the USA in 2010 against Mexico in San Diego and switched to playing primarily defender in 2012 when she played a key role in the USA winning the Olympic gold medal in London. Her goal against Germany in the semifinal of the 2015 FIFA Women's World Cup – her first at the senior level – will go down as one of the more memorable moments in the USA's run to its third World Cup title.
O'Hara took a knock in pre-game warm-ups before the Oct. 19 game in New Orleans, but was fine and played all 90 minutes.
U.S. co-captain Becky Sauerbrunn had her sixth career assist on Christen Press's goal against Norway on 

June 11

. With 132 caps, Sauerbrunn has moved ahead of Alex Morgan into 24th place on the all-time caps list. She is one of 28 female players to play 125 or more times for the USA.
Sauerbrunn is one of only two players to start all 13 games so far in 2017 and when she came out at halftime on 

Sept. 19

 vs. New Zealand it was the first time she left the field for club or country in 2017. She played another 90 on Oct. 19 vs. Korea in New Orleans.
Defender Julie Ertz returned to the roster for the June friendlies in Europe after missing the Russia games in April due to her wedding and honeymoon. She scored her first goal under her married name against Brazil on 

July 30

, the dramatic game-winner in the 89th minute, and had a spectacular match on 

Sept. 15

 against New Zealand, scoring twice while dominating the center of the field from her defensive midfield spot. She had another excellent game on 

Sept. 19

 against New Zealand, going 90 minutes, as she continues to show her versatility.
Ertz, who is just 25, played her 50th game for the USA against Brazil, becoming the 54th American female player to achieve that milestone and now has 54 caps and 12 goals after scoring a spectacular diving header against Korea on Oct. 19 to open the scoring. She played mostly defensive midfielder for the Red Stars this season and scored four goals and three assists.
All of Ertz' 12 goals have come directly from or as a result of a set play.
Abby Dahlkemper, a former captain of the U-17 Women's National Team played in both June games in Europe, the first off the bench in which she played the entire second half against Sweden, and then started and playing all 90 minutes against Norway. The Norway match marked her first start for the WNT and the first time she had played 90 minutes.
She started all three games, playing 90 minutes in each at the Tournament of Nations, and then started against New Zealand on 

Sept. 15 and 19

, playing all 90 minutes in both to up her cap total to nine. She hit double figures in caps on Oct. 19, earning her 10th while playing all 90 minutes against Korea.
The match against New Zealand on 

Sept. 15

 marked the first time defender Casey Short came off the bench. She had started in all her previous 13 caps with the left-footer mostly playing left back, although she did play some outside midfield against Switzerland last year, and played centrally against Sweden on 

June 8

 as well as Brazil on 

July 30

. In Colorado, she replaced Kelley O'Hara in the 77th minute to earn her 14th cap, but was back in the starting lineup on 

Sept. 19

 in Cincinnati, where she went the full 90, and on Oct. 19 in New Orleans, where she played the first 63 minutes to earn her 16th cap.
After gaining her change of national association on 

Thursday, Sept. 14

, Sofia Huerta was named to the 18-player roster for the 

Sept. 15

 match against New Zealand and entered the game in the 51st minute to earn her first cap. She earned her second on Oct. 19, coming off the bench to play the final 27 minutes vs. Korea.
Huerta played for Mexico at the 2012 FIFA U-20 Women's World Cup and has five caps for the senior team, including one that came against the USA, making her the first female player in history to play for and against the U.S. Women's National Team in a senior level international match.
Huerta is the first player from the state of Idaho to earn a cap for the senior U.S. Women's National Team. She has played as a flank attacking for the Red Stars, but has trained and played as an outside back for the USA.
GOALKEEPERS
Against South Korea on Oct. 19, Alyssa Naeher earned her 21st cap. She has 12 career shutouts.
Naeher is the ninth goalkeeper in U.S. history to earn 20 or more caps. She has allowed 10 goals in her 22 caps, but six came over two games, a 3-0 loss to France at the SheBelieves Cup and against Brazil in the 4-3 win at the Tournament of Nations.
Ashlyn Harris returned to the roster for the New Zealand games after missing several months with a leg injury. She last played for the USA on 

April 9

 against Russia and earned her 13th cap.
Jane Campbell, who took over the starting spot for the Dash and playing well in her rookie year in the NWSL, earned her first and thus far only cap earlier this year against Russia on 

April 9

 at BBVA Stadium in Houston.
By the Numbers…
1 The USA's place in the FIFA Women's World Rankings
2 Players on the U.S. team who have played more than 1,000 minutes this year: Sauerbrunn and Mewis
3 Players who have played in all 13 matches so far this year: Mewis, Press and Sauerbrunn
4 Mallory Pugh's assists in 2017, best on the team
6 Players in their 30s on the U.S. roster
7 Number of teams in the top-10 of the FIFA Women's World Rankings that the USA will have played this year
7 Players on the U.S. roster who have scored in double-figures in career goals
12Number of different players that have scored the USA's 30 goals over 13 matches so far in 2017
13 Players in their 20s on the U.S. roster
19 Number of players that have received first caps under Jill Ellis
IN FOCUS: KOREA REPUBLIC
Korea Football Association
FIFA World Ranking: 15
AFC Ranking: 5
World Cup Appearances: 2 (2003, 2015)
Best Women's World Cup finish: Round of 16 (2015)
Record vs. USA: 0-8-2
Head Coach: Yoon Dukyeo     
Korea Republic Women's National Team Roster by Position:
GOALKEEPERS (2): 1-KANG Gaae (Gumi Sportstoto), 21-KIM Minjung (Suwon FMC FC)
DEFENDERS (7): 20-KIM Hyeri (Incheon Hyundai Steel Red Angels), 19-KIM Hyeyeong (Icheon Daekyo FC), 6-PARK Chorong (Hwacheon KSPO FC), 4-SEO Hyunsook (Icheon Daekyo FC), 3-SHIN Damyeong (Suwon FMC FC)
2-LEE Eunmi (Suwon FMC FC), 23-JANG Seulgi (Incheon Hyundai Steel Red Angels)
MIDFIELDERS (10): 14-MOON Mira (Icheon Daekyo FC), 11-LEE Geummin (Seoul City FC), 7-LEE Mina (Incheon Hyundai Steel Red Angles), 15-LEE Sodam (Gumi Sportstoto FC), 23-JANG Chang (Korea University), 9-JEON Gaeul (Incheon Hyundai Steel Red Angels), 8-CHO Sohyun (Incheon Hyundai Steel Red Angels), 13-JI Sunmi (Icheon Daekyo FC), 16-CHOE Yuri (Gumi Sportstoto FC), 22-HAN Chaerin (Wideok University)
FORWARDS (3): 18-SON Hwayeon (Korea University), 12-YOO Younga (Gumi Sportstoto FC), 13-JI Soyun (Chelsea FC)
USA VS. KOREA REPUBLIC
The USA is 8-0-2 all-time against Korea Republic, which is ranked 15th in the world.
The two teams first played in 1997, and before the most recent game on Oct. 19, last met in 2015, a 0-0 draw in New Jersey in the final game before the USA traveled to Canada for the FIFA Women's World Cup. All 10 games between the teams have taken place on U.S. soil even though the USA has played two friendly tournaments in South Korea in its history, but did not meet the hosts at either one.
Both draws have been 0-0 affairs, the first coming in 2008 during the USA's post-Olympic tour following the gold medal win in Beijing, and the second was the most recent meeting between the teams in 2015 in Harrison, N.J.
Before last Thursday, the USA's most recent win against Korea Republic came in 2013, a 5-0 result at Red Bull Arena. (The teams also played five days before that, a 4-1 U.S. win in Foxborough, Mass.). That was a historic night for the USA when forward Abby Wambach became the greatest goal scorer in women's international soccer as she scored four goals — all in the first half. It was the third strike in the 29th minute that gave her 159 in her career and moved her past former teammate Mia Hamm to become the all-time leader in international goals. Lauren Cheney scored the fifth and final goal in that match.
Only five players on the U.S. roster were a part of the team that played against Korea Republic in 2015: Julie Ertz, Becky Sauerbrunn, Kelley O'Hara, Carli Lloyd and Christen Press. Alex Morgan, Megan Rapinoe, Ashlyn Harris and Alyssa Naeher were on the bench, but did not play.
KOREA REPUBLIC NOTES
South Korea accomplished an impressive feat in winning its World Cup pre-qualifying group in North Korea, drawing the hosts and finishing with a superior goal difference over the other four matches. South Korea needed to win the group to qualify for the final eight-team 2018 AFC Women's Asian Cup tournament that will be held in Jordan and will serve as the final World Cup qualifying tournament for France 2019.
At that tournament, the top five teams will punch their tickets to the main event. The teams competing will be: Host Jordan, Japan, Australia, China PR, Korea Republic, the Philippines, Thailand and Vietnam.
Of the 21 goals scored by South Korea in the preliminary qualifying tournament, eight were scored by Ji So-yun (4) and Lee Geum-min (4). Cho So-hyun and Yoo Young-a scored three each.
At that qualifying tournament, South Korea and North Korea tied 1-1 and both defeated Uzbekistan by 4-0 scores. That meant that winning the group and earning a berth to the final qualifying tournament came down to the goals scored against India and Hong Kong. South Korea beat Hong Kong 6-0 while North Korea beat them 5-0 and South Korea beat India 10-0 while North Korea beat them 8-0, which accounted for the three-goal difference which eventually sent South Korea to the final round of the 2018 Asian Cup, while North Korea, which won both the U-17 and U-20 FIFA Women's World Cups in 2016, will not be participating in the next World Cup.
Korea made 10 changes from the Asian Cup qualifying squad that played in North Korea: Park Chorong, Ji Sunmi, Choe Yuri, Son Hwayeon, Kim Hyeyeong, Kim Hyeri, Kim Minjung, Han Chaerin and Jang Chang were not a part of that squad.
Korea Republic has had a good year overall. In addition to qualifying for the 2018 Asian Cup, they were runners up in the 2017 Cyprus Cup, losing 1-0 in the final to Switzerland. During that run, they drew 0-0 against Austria, beat Scotland 2-0 (on goals from Ji Soyun and Cho Sohyun), beat New Zealand 2-0 on goals from Kang Yumi (who is not in this roster) and Ji So-yun, to win the group and faced Switzerland in the final.
Korea Republic played the first match in its history in 1990, against AFC rival Japan. While its rise to prominence in the women's game has been a bit slow-going, since the turn of the century, Korea has made significant strides, qualifying for both the 2003 FIFA Women's World Cup, where it was eliminated after the group stage, and most recently the 2015 FIFA Women's World Cup, where it advanced to the Round of 16 – its best performance to date – before bowing out against world-power France, 3-0.
South Korea also won the 2010 FIFA U-17 Women's World Cup played in Trinidad & Tobago, defeating Japan in the penalty kick shootout in the championship game after tying 3-3 in regulation and overtime.
In addition to winning the 2010 U-17 Women's World Cup, Korea finished third the same year in the U-20 Women's World Cup, losing to eventual champion Germany 5-1 in the semifinal before beating Colombia 1-0 in the 3rd Place match. Ji Soyun won the Silver Ball and the Silver Shoe while scoring eight goals in that tournament.
On this roster, Lee Geummin, Shin Damyeong and Lee Sodam were a part of the U-17 Women's World Cup winning squad. Ji Soyun, Seo Hyunsook, Lee Mina, Kang Gaae and Kim Hyeri were a part of the U-20 Women's World Cup squad that took third place.
Since his hiring in 2012, the Korea Republic Women's National Team has been under the leadership of Yoon Deok-yeo (Yoon is the family name), a former player for the Korea Men's National Team. Yoon represented his country at the 1990 FIFA World Cup in Italy, and earned 31 caps from 1989-1991. He played professional soccer from 1984-92 in South Korea before transitioning into coaching in 1993. On July 12, 2017, it was announced that Yoon was set to sign a new contract that will take him through the 2019 FIFA Women's World Cup.
Almost all of Korea's players play their club soccer inside the country, which the exception of forward Ji Soyun, who leads Korea with 45 career goals to go along with her 96 caps. She plays with Crystal Dunn at Chelsea FC.
As far as additional experience outside of Korea, Cho Sohyun spent 2016 on loan with INAC Kobe in Japan and Jang Seulgi was with INAC Kobe in 2015 after finishing school, spending a year in Japan before joining Hyundai Steel in 2016.
Veteran midfielder Cho Sohun leads her team in caps with 101 (while also scoring 16 goals), but midfielder Jeon Gaeul (83/35), forward Yoo Younga (93/32) and defenders Lee Eunmi (76/13) and Kim Hyeri (65/1) are also vastly experienced players.
Jeon Gaeul signed with the Western New York Flash in NWSL in 2016, but struggled with injuries, and only made two appearances (1 start) for 85 minutes total and was waived on June 15, 2016, then sat out the rest of the year before rejoining Hyundai Steel.
South Korea finished second in Group E at the 2015 FIFA Women's World Cup, rebounding from a 2-0 loss to Brazil in its opening game to defeat tie Costa Rica 2-2 and then edge Spain, 2-1. Four points proved enough to earn a Round of 16 match, but it turned out to be against France, which sent the Koreans home with a 3-0 loss. Ji Soyun scored on a penalty against Costa Rica while Jeon Gaeul added the other goal. Cho Sohyun and Kim Sooyun scored their countries goals against Spain, the second coming in the 78th minute to qualify for the knockout round.
Like the USA, Korea is in a rebuilding stage. Korea has eight players on this roster from the 2015 WWC: Lee Eunmi, Cho Sohyun, Jeon Gaeul, Lee Geummin, Yoo Younga, Lee Sodam, Kim Hyeri
LAST TIME…
On the field for the USA:
Oct. 19, 2017 – Mercedes-Benz Superdome; New Orleans
International Friendly
USA 3 Ertz 24; Morgan 40; Rapinoe 52
KOR 1 Han 45+5
Lineups:
USA: 1-Alyssa Naeher; 5-Kelley O'Hara, 7-Abby Dahlkemper, 4-Becky Sauerbrunn (capt.), 14-Casey Short (11-Sofia Huerta, 63); 8-Julie Ertz, 6-Andi Sullivan (9-Lindsey Horan, 46), 3-Samantha Mewis (10-Carli Lloyd, 77); 2-Mallory Pugh (12-Lynn Williams, 45 +1), 13-Alex Morgan (23-Christen Press, 63), 15-Megan Rapinoe (19-Crystal Dunn, 63)
Subs not used: 24-Ashlyn Harris
Head coach: Jill Ellis
KOR: 1- KANG Gaae; 3-SHIN Damyeong (13-JI Sunmi, 45 +3), 17-JANG Seulgi; 6-PARK Chorong (2-LEE Eunmi, 83), 7-LEE Mina (15-LEE Sodam, 46), 8-CHO Sohyun (capt.), 16-CHOE Yuri (9-JEON Gaeul, 46), 19-KIM Hyeyeong (23-JANG Chang, 52), 22-HAN Chaerin; 10-JI Soyun, 12-YOO Younga (18-SON Hwayeon, 63)
Subs not used: 21-KIM Minjung; 20-KIM Hyeri, 4-SEO Hyunsook; 14- MOON Mira, 14-MOON Mira; 11-LEE Geummin
Head coach: YOON Dukyeo