USWNT earns dominant 6-0 win over South Korea on Sunday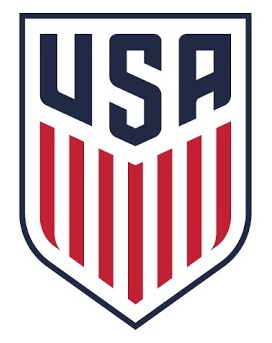 CARY, North Carolina (Via U.S. Soccer) – The U.S. Women's National Team completely dominated from start to finish in front of a near-sellout crowd at Sahlen's Stadium at WakeMed Soccer Park on Sunday evening to shutout Korea Republic 6-0 in the second game of a two-match series.
Five different players scored for the U.S. with midfielder Samantha Mewis tallying her first career brace by the 20th minute in the home stadium for her club team, the North Carolina Courage. Shortly after, Christen Press continued the party and made it 3-0. Julie Ertz also continued her fantastic goal-scoring form and added one in stoppage time to make it 4-0 at the half.
It was much of the same in the second 45 minutes and the five U.S. substitutions at the half quickly got to work with Megan Rapinoe and Lynn Williams combining for a fifth goal, and Lindsey Horan and Allie Long for a sixth.
Next, the U.S. WNT will conclude its 2017 schedule with a pair of friendlies against Canada on Nov. 9 (7 p.m. PT; ESPN2, UDN) at BC Place in Vancouver and Nov. 12 (6 p.m. PT, FS1) at Avaya Stadium in San Jose, Calif.
Goal Scoring Rundown
USA – Samantha Mewis (Abby Dahlkemper), 3rd minute: Dahlkemper took a corner kick from the left side and sent a driven ball all the way to the far post where Mewis freed herself from a defender and powered a header into the back of the net to give the USA an early lead. USA 1, KOR 0. GOAL.
USA – Samantha Mewis, 20th minute: Lindsey Horan whipped in a cross from outside the penalty area and her attempt was punched out by Korea's goalkeeper Kang Gaae. The ball bounced right to the charging Mewis, who hit first-time half-volley into the vacated net to seal her first career brace.
USA 2, KOR 0. GOAL.
USA – Christen Press (Alex Morgan), 35th minute: On a nice U.S. build-up through the midfield, Morgan found Press near the top of the penalty area. She squared up on a defender, made space for a shot and whipped the ball brilliantly into the upper right corner for her third goal of 2017. USA 3, KOR 0. GOAL.
USA – Julie Ertz (Lindsey Horan), 45+1st minute: Abby Dahlkemper took a corner kick from the right side that was won by Lindsey Horan in the center of the box. She sent her header towards the right post and Ertz separated from her defender to nod a header down into the lower left corner from a sharp angle just seconds before the halftime whistle. USA 4, KOR 0. GOAL.
USA – Lynn Williams (Megan Rapinoe), 61st minute: Following a Korea defensive mishap, Rapinoe dribbled down the left side, glided past her defender, pulled the goalkeeper out and rolled the ball to Williams in the middle of the box for an easy tap-in to make it 5-0. USA 5, KOR 0. GOAL.
USA – Allie Long (Lindsey Horan), 83rd minute: Rapinoe saved a ball from going out of bounds on the right side and sent a shot parallel to the goal that the goalkeeper cleared towards the opposite side where Horan got a first touch and passed it towards an oncoming Long inside the box who did well to send it to the back of the net for her third goal of the year. USA 6, KOR 0. GOAL. FINAL.
Additional Notes:
Thirty-year-old McCall Zerboni earned her first WNT cap after entering the game at halftime. She joined the team 

on Saturday

 after forward Mallory Pugh suffered an injury on Oct. 19 and midfielder Andi Sullivan returned to Stanford to play in her weekend game. Zerboni, a veteran of seven professional clubs over two professional leagues, has been a key part of the success of the Western New York Flash in 2016 and the NC Courage in 2017. Zerboni is the 20th player to earn a first cap under U.S. head coach Jill Ellis.
Samantha Mewis scored her first career brace, with both goals coming in on the first half in her home stadium for the North Carolina Courage. She earned her 33rd cap today. Alongside Sauerbrunn, she is the only other player to be in the starting lineup of every game the WNT has played in 2017. She has played 1,102 minutes so far in 2017, the most besides Sauerbrunn.
Christen Press scored her third goal of 2017 today and 44th career score in her 94th career cap. She made her 14th appearance and seventh start of 2017. Press' other two goals this year were the game-winner in Norway and then the goal that began the comeback for the U.S WNT against Brazil on 

July 30

 at the Tournament of Nations. She hasn't been in the starting lineup for every game, but along with Mewis and Sauerbrunn, she is the only one to have seen action in all 14 games for the WNT this year.
Julie Ertz scored her fifth goal of 2017 today – tied for the team lead with Alex Morgan. She earned her 55th Ertz, who is playing as defensive midfielder, has excelled at the role. Ertz has 13 career goals for the WNT, all originating on or from set pieces. In the second half of today's match, Ertz moved center back while Zerboni earned her first appearance as a defensive midfielder.
Allie Long scored her third goal of 2017 and her sixth career goal today – it was also the sixth of the game. Her two most recent goals before today came against Russia on 

April 6

of this year. This is her first goal scored with her feet; all previous ones had been on headers. She earned her 32nd cap after today. She did not dress for 

Thursday's

 match against Korea Republic on Oct. 19.
Lynn Williams scored her third goal of the year and fourth of her career. It was her fourth career start in her eighth appearance of 2017.
Lindsey Horan earned her third and fourth assists of 2017 today in her fourth start of the year. It was her 11th appearance. She most recently scored for the U.S. on 

Sept. 19

against New Zealand in Cincinnati. She is tied with Mallory Pugh and Megan Rapinoe for the team lead in assists (4).
Rapinoe earned her fourth assist on Williams' goal today, tied for the team lead with Pugh and Horan. She played 63 minutes against Korea on Oct. 19, getting the assist on the first goal of the game to Julie Ertz and scoring the third off a penalty kick after she was taken down in the box. It was her 34thcareer goal, pulling her to within one goal of tying April Heinrichs and Sydney Leroux on the all-time goals list.
Goalkeeper Jane Campbell, who took over the starting spot for the Dash and is playing well in her rookie year in the NWSL, earned her second cap today, coming in on the 46th minute to play the entire second half and maintain the shutout. She had earned her first cap on 

April 9

 in Houston.
Alex Morgan earned her first assist of 2017 on Press' goal. She made her 12th appearance of 2017 and 11th start.
Abby Dahlkemper earned her first career assist today on Mewis' first goal of the day. She entered double digits in caps 

on Thursday

 and made her 11th career appearance today for the WNT in what was her eighth career start. The 2017 NWSL Defender of the Year made her debut for the U.S. about one year ago, on Oct. 19, 2016, against Switzerland in Utah, and earned her first start against Norway on 

June 11

, playing all 90 minutes to help the U.S. defense claim a shutout in Sandefjord.
Captaining the USA today was Becky Sauerbrunn who made her 14th start and appearance of the year. She is one of only two players – Samantha Mewis being the other – to feature in every starting lineup this year. She has played the most minutes of any player on the team with 1,170.
Ashlyn Harris earned her 14th cap today and third start of 2017. It was her first start since 

April 9

 in Houston when she played for 74 minutes before being substituted for Jane Campbell. Harris was sidelined for much of the summer due to a quad injury but returned to action for her club in August and helped lead them into a first playoff appearance.
Sofia Huerta earned her first career start today. She made her debut and got her first assist for the U.S. WNT on 

Sept. 15

 in Colorado after entering the match in the 51st minute. FIFA approved her change of association on 

Sept. 14

, making her available for immediate selection to the U.S. This was her third cap.
Casey Short made her 12th start of this year and 13th appearance. It was her 17th career cap. She made her debut for the USA just about a year ago on Oct. 19, 2016.
Not dressing for this match: G Alyssa Naeher.
– U.S. Women's National Team Match Report –
Match: U.S. Women's National Team vs. Korea Republic
Date: October 22, 2017
Competition: International Friendly
Venue: Sahlen's Stadium at WakeMed Soccer Park; Cary, N.C.
Kickoff: 2 p.m. ET
Attendance: 9,727
Weather: 77 degrees, sunny
Scoring Summary:       1          2          F
USA                                4          2          6
KOR                               0          0          0
USA – Samantha Mewis (Abby Dahlkemper)       3rd minute
USA – Samantha Mewis                                    20
USA – Christen Press (Alex Morgan)                  35
USA – Julie Ertz (Lindsey Horan)                        45 +1
USA – Lynn Williams (Megan Rapinoe)               61
USA – Allie Long (Lindsey Horan)                       83
Lineups:
USA: 24-Ashlyn Harris (18-Jane Campbell, 46); 11-Sofia Huerta, 4-Becky Sauerbrunn (25-McCall Zerboni, 46), 7-Abby Dahlkemper, 14-Casey Short (10-Carli Lloyd, 64); 8-Julie Ertz, 9-Lindsey Horan, 3-Samantha Mewis (20-Allie Long, 46); 12-Lynn Williams, 13-Alex Morgan (19-Crystal Dunn, 46), 23-Christen Press (15-Megan Rapinoe, 46)
Subs not used: 5-Kelley O'Hara
Head coach: Jill Ellis
KOR: 1- KANG Gaae (21-KIM Minjung, 68); 8-CHO Sohyun (capt.), 19-KIM Hyeyeong (12-YOO Younga, 63), 6-PARK Chorong (2-LEE Eunmi, 46), 17-JANG Seulgi; 13-JI Sunmi, 22-HAN Chaerin (18-SON Hwayeon, 52), 9-JEON Gaeul (14-MOON Mira, 56), 7-LEE Mina, 23-JANG Chang (15-LEE Sodam, 46); 11-LEE Geummin
Subs not used: 20-KIM Hyeri, 3-SHIN Damyeong, 4-SEO Hyunsook; 10-JI Soyun, 16-CHOE Yuri
Head coach: YOON Dukyeo
Stats Summary: USA / KOR
Shots: 18 / 9
Shots on Goal: 10 / 3
Saves: 2 / 3
Corner Kicks: 10 / 2
Fouls: 14 / 16
Offside: 4 / 1
Misconduct Summary:
USA – Lynn Williams (caution)                   68th minute
Officials: 
Referee: Sheena Dickson (CAN)
Assistant Referee 1: Ainsley Rochard (TRI)
Assistant Referee 2: Caleb Wales (TRI)
4th Official: Christina Unkel (USA)
Woman of the Match: Lindsey Horan