USWNT: Ellis or Gustavsson? "In a perfect world we'd have both," says Rampone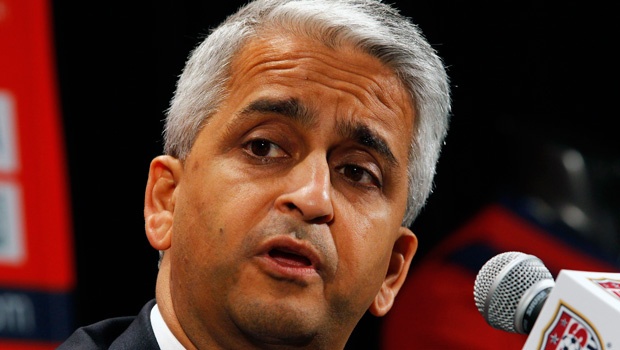 It's almost time.
As the U.S. Women's National Team continue to inch closer to World Cup qualifying this fall, the U.S. Soccer Federation have yet to name a permanent head coach — but federation president Sunil Gulati took to Twitter on Thursday to strongly suggest that the next boss will be named on Friday.
2 Good Weeks–#CopaAmerica in US, TV Deal for @ussoccer & @MLS and 30-man #USMNT WC roster. More news on Friday–this time re: #USWNT.

— Sunil Gulati (@sunilgulati) May 15, 2014

As originally reported by SoccerWire.com, it appears it is a two-horse race for the job between current interim coach Jill Ellis and Tony Gustavsson, the former USWNT assistant currently at the helm of Sweden's Tyreso FF.
If Sky Blue defender and USWNT captain Christie Rampone had her way, both would be lining up on the sidelines.
"In a perfect world we'd have both of them, but that's up to U.S. Soccer and their names are floating around. But I don't know who the top choices are," she told SoccerWire.com after a recent Sky Blue training session.
Ellis has held the interim tag twice, still undefeated in that role bringing her overall record to 6-0-3 after a 1-1 draw to Canada on May 8th. It was a game the USWNT struggled in at times. Rampone believes Ellis has done well in her brief spells as head coach, especially in tough circumstances.
"I think she's done a great job of stepping in difficult situations with first Pia [Sundhage] leaving and taking over the victory tour and obviously now with Tom [Sermanni]," she said.
If the job is put on the table for Ellis she would certainly like to take it.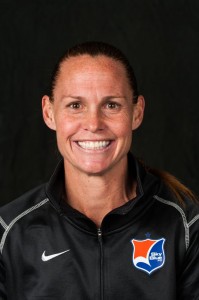 She told SoccerWire.com in the build-up to the Canada friendly, "This time it would make sense for me. I think a little bit my circumstances have changed, but yeah, I'm interested in the position, interested in having the conversation about being the next national team coach."
The pressure is always high on the USWNT with expectations to not only challenge at the Women's World Cup, but to lift the trophy. Rampone feels they could accomplish that with Ellis left to take the team on a permanent basis.
"She's positive, she brings a great presence and we know she loves the game of soccer. I think people want to see a win so I think the team would definitely thrive under her," said the defender.
Gustavsson worked under Sundhage as an assistant in 2012, but has since moved back to his homeland with Tyreso FF. The club is one win away from claiming the Women's Champions League title and that game will be held in Lisbon on May 22nd with the Swedish club taking on Wolfsburg in the final.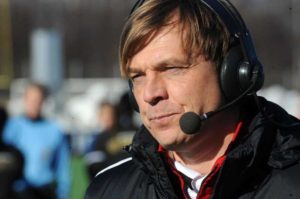 While finding success as a club head coach, he has never been in that same position on the international level. Although Rampone noted she's "worked closely with Tony," playing under him as a head coach is still an unknown. However, it's a situation that the USWNT captain would be interested in seeing.
"I'd like to see him in that light. I think the Swedish[-based] girls would know better than anybody else playing for him as a head coach over there, but I've only seen him in an assistant role,"  Rampone said.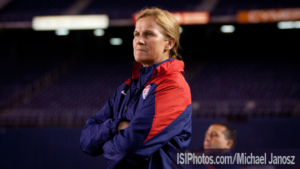 Whichever decision Gulati and USSF make, Rampone is ready to support the new boss.
"I think either fit would be great. I think Tony got to experience the Olympics as well as Jill. They both were assistants at different times during the Olympics. I think both of them could step in and do a good job," she said.