USWNT earns dominant 3-0 win vs Japan to finish Tournament of Nations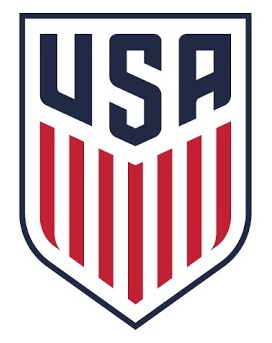 CARSON, Calif. (Via U.S. Soccer) – The U.S. Women's National Team claimed its second consecutive win to clinch second place at the 2017 Tournament of Nations with a dominant 3-0 win against Japan in front of 23,161 fans at StubHub Center. Australia was crowned champions following a 6-1 win against Brazil for a perfect 3-0-0 tournament record.
Once again, it was Megan Rapinoe who made her presence felt early on. She had a dangerous chance in the ninth minute when her left-footed shot from the top of the box grazed the crossbar. She had another opportunity in the 12th with  help from a beautiful through-ball from Christen Press. Rapinoe received the ball between two defenders, juked one at the top, right corner of the six-yard box and finished to the far post.
Back from the half time break, Mallory Pugh and Alex Morgan extended the USA's lead with late goals in the 60th and 80th minutes, respectively. Both scores were assisted by defender Taylor Smith, who on her third cap, earned her first career points for the WNT.
Next, the USA will play a pair of friendlies against New Zealand on Sept. 15 (8 p.m. MT, ESPN2) at Dick's Sporting Goods Park in Commerce City, Colorado, and on Sept. 19 (7:30 p.m. ET, FS1) at Nippert Stadium in Cincinnati, Ohio.
2017 Tournament of Nations Standings
| | | | | | | | | |
| --- | --- | --- | --- | --- | --- | --- | --- | --- |
| Team | GP | W | L | T | GF | GA | GD | Pts. |
| Australia | 3 | 3 | 0 | 0 | 11 | 3 | +8 | 9 |
| United States | 3 | 2 | 1 | 0 | 7 | 4 | +3 | 6 |
| Japan | 3 | 0 | 2 | 1 | 3 | 8 | -5 | 1 |
| Brazil | 3 | 0 | 2 | 1 | 5 | 11 | -6 | 1 |
Goal Scoring Rundown:
USA – Megan Rapinoe ( Christen Press ), 12th minute: In the same combination as the late game-tying goal in the match against Brazil, Christen Press found space between two defenders inside the box and sent Rapinoe a beautiful ball that the midfielder did well to take towards the right upper corner of the six-yard box where she juked her defender and finished into the lower left towards the far post. USA 1, JPN 0 WATCH
USA – Mallory Pugh (Taylor Smith), 60th minute: Defender Taylor Smith slipped a perfect ball to an incoming Pugh who swiftly ran into the box, charging the 'keeper all alone and calmly finished to the back of the net for her first goal of the year. USA 2, JPN 0 WATCH
USA – Alex Morgan (Taylor Smith), 80th minute: Once again, Smith found herself on the right flank driving towards the goal where she found Alex Morgan perfectly in the middle for the finishing touch, that despite deflecting off a Japan defender, still went straight to the back of the net. USA 3, JPN 0 WATCH FINAL
Additional Notes :
Megan Rapinoe earned her 123 rd cap today and made her third start of the year . Her goal marks her second in two games and 33rd career goal. Rapinoe is now within two goals of tying April Heinrichs and Sydney Leroux for 15 th on the all – time goal scoring list.
Christen Press earned her second assist of the year . It was also the second of the tournament in as many games and both to Rapinoe.
Mallory Pugh scored her fifth career goal today and first of 2017. She made her ninth appearance of 2017 and sixth start. She was in the starting lineup against Australia and played 58 minutes and then came off the bench to add an attacking spark against Brazil, coming on in the 53rd minute for Crystal Dunn.
Alex Morgan scored her 74th career goal and first of 2017 in her 128th career cap.
In her third cap, Taylor Smith earned her first two career assists tonight on the USA's final two tallies.
Alyssa Naeher made her 18th appearance for the USA and 16th start. It was her fifth consecutive start, which included all three games of this tournament, where she played all 270 minutes. She earned her 11th career shutout tonight.
Christen Press earned cap No. 90 tonight. She made her 10th appearance of 2017, and fifth start.
Kelley O ' Hara earned her 99 th international appearance today and is one away from becoming the 36 th U . S . WNT player in history reach the century mark.
Jill Ellis made all six substitutions tonight: Taylor Smith for Kelley O'Hara in the 30th, Allie Long for Julie Ertz in the 54th minute, Lindsey Horan for Carli Lloyd in the 65th minute and then Alex Morgan for Christen Press, Sydney Leroux for Megan Rapinoe and Lynn Williams for Mallory Pugh, all in the 73rd minute.
U.S. co-captain Becky Sauerbrunn made her 10th start and appearance this year, only one of two players – Sam Mewis being the other – to be in every starting lineup. So far, she has played every minute of each match.
Mewis made her 16th career start and earned her 27th cap. Her 863 minutes in 2017 trail only Sauerbrunn.
– U.S. Women's National Team Match Report –
Match: U.S. Women's National Team vs. Japan
Date: August 3, 2017
Competition: Tournament of Nations
Venue: StubHub Center; Carson, Calif.
Kickoff: 7:00 p.m. PT
Attendance: 23,161
Weather: 77 degrees, sunny
Scoring Summary: 1 2 F
USA                         1 2 3
JPN                          0 0 0
USA – Megan Rapinoe (Christen Press) 12th minute
USA – Mallory Pugh (Taylor Smith) 60
USA – Alex Morgan (Taylor Smith) 80
Lineups:
USA : 1-Alyssa Naeher; 14-Casey Short, 4-Becky Sauerbrunn, 7-Abby Dahlkemper, 5-Kelley O'Hara (16-Taylor Smith, 30); 8-Julie Ertz (20-Allie Long, 54), 3-Samantha Mewis, 10-Carli Lloyd (capt.) (9-Lindsey Horan, 65); 22-Mallory Pugh (12-Lynn Williams, 73), 23-Christen Press (13-Alex Morgan, 73), 15-Megan Rapinoe (2-Sydney Leroux, 73)
Subs not used :, 11-Ali Krieger, 17-Margaret Purce, 18-Jane Campbell, 21-Abby Smith
Not available: 6-Morgan Brian, 19-Crystal Dunn
Head coach: Jill Ellis
JPN : 18-Ayaka Yamashita; 4-Miho Manya (19-Hikaru Kitagawa, 46), 3-Aya Sameshima, 23-Nana Ichise; 6-Rumi Utsugi, 10-Mizuho Sakaguchi (capt.), 7-Emi Nakajima (17-Yui Hasegawa, 46), 5-Madoka Haji (22-Shiho Tomari, 85), 16-Rin Sumida; 15-Yuka Momiki (14-Yu Nakasato, 79) 11-Mina Tanaka (9-Kumi Yokoyama, 64)
Subs not used: 1-Sakiko Ikeda, Hikari Takagi, 8-Riho Sakamoto, 12-Hikaru Naomoto, 13-Yuika Sugasawa, 20-Ayumi Oya, 21-Ayaka Saitoh
Head coach: Asako Takakura
Final Stats Summary: USA / JPN
Shots: 19 / 11
Shots on Goal: 7 / 5
Saves: 5 / 4
Corner Kicks: 7 / 2
Fouls: 4 / 6
Offside: 5 / 1
Misconduct Summary:
None
Officials: 
Referee: Carol-Ann Chenard (CAN)
Assistant Referee 1: Lixy Enriquez (MEX)
Assistant Referee 2: Enedina Caudilla (MEX)
4th Official: Melissa Perez (PAN)
Woman of the Match: Samantha Mewis