USWNT adds October friendlies vs. Switzerland in Utah, Minnesota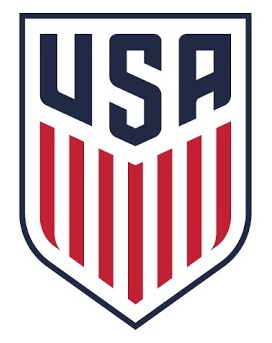 CHICAGO (Via U.S. Soccer) – The U.S. Women's National Team will play Switzerland twice in October, taking on the rising European side on Oct. 19 at Rio Tinto Stadium in Sandy, Utah (7 p.m. MT on ESPN2) and Oct. 23 at U.S. Bank Stadium in Minneapolis with kickoff at 12:45 p.m. CT and coverage beginning on FS1 at Noon CT.
The matches will be the first for the U.S. WNT after the completion of the 2016 National Women's Soccer League season, which concludes on Oct. 9 with the championship game in Houston.
+Read: Hope Solo, Carli Lloyd, NWSL and the problem with USWNT narratives
The matches against Switzerland will only be the third and fourth meetings between the two countries, with the USA winning both previous contents. The Americans triumphed 4-1 on Aug. 20, 2014 in Cary, N.C. and 3-0 on March 6, 2015 at the Algarve Cup in Portugal.
Switzerland currently sits atop its qualifying group for the 2017 UEFA Women's Euro, taking the full 18 points from six games so far.
Additional Notes:
The USA is 16-0-3 in 2016 and will next be facing Thailand on Thursday, Sept. 15 at MAPFRE Stadium in Columbus, Ohio (8 p.m. ET on ESPN2) before traveling to Atlanta to take on the Netherlands on Sunday, Sept. 18 at the Georgia Dome (7 p.m. ET on FS1).
The match in Utah will mark the USA's fourth visit to Rio Tinto Stadium – home to Real Salt Lake of Major League Soccer — after having played there in 2010, 2012 and 2014, all wins.
The USA also played at Rice-Eccles Stadium in Salt Lake City back in 2003, a 5-0 win vs. Ireland.
The match at U.S. Bank Stadium will be the first for a U.S. National Team at the brand new facility built for the Minnesota Vikings of the NFL. The fixed-roof stadium officially opened on July 22, 2016.
The U.S. WNT has a long history in Minnesota as the team played many of its earliest home matches in Blaine, Minn., in 1986 and 1987.
The U.S. Women have played 14 total matches in Blaine, tied with Portland, Ore., for the city that has hosted the most U.S. WNT matches, but the USA has not played there since 2006.
Switzerland failed to make it out of Group C at the 2015 Women's World Cup, but had a solid tournament, losing to eventual runners-up Japan 1-0 and defeating Ecuador 10-1 before suffering a fatal setback to Cameroon, 2-1.