USSDA East Conference Recap: U-15/16, U-17/18 Playoffs Group Stage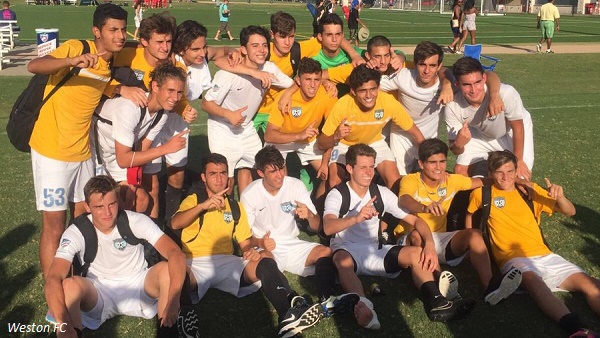 With three-fourths of the teams eliminated during group play of the U.S. Soccer Development Academy Playoffs this past week, many Eastern Conference squads saw their season come to an end. Of the 26 teams from the conference that made the postseason, only three remain in the hunt for a Development Academy crown.
+Read: Group stage complete at U.S. Soccer Development Academy Playoffs
U15/16
Knockout Stage Qualifiers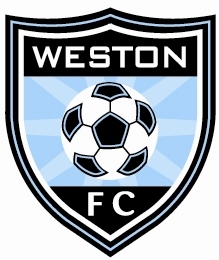 Weston FC (22-4-6)
Weston FC ran away with the Southeast Division title, earning at least 25 points more than any other squad in the league, and its next objective was advancing out of group play.
The No. 4 seed in the U15/16 division accomplished that goal, too, accumulating one more point more than Crossfire Premier (16-9-6) and Pateadores (16-11-9) to advance out of Group H. Coach Victor Pastora's bunch will host Chicago Fire (16-6-3), which won Group E, on July 6 in the quarterfinals.
"Very happy and proud of the boys," Pastora said. "Happy for them because they wanted this, and proud of them because they accomplished it."
Behind goals from reserve forward Sebastian Betancur, who entered the game in the 66th minute, and midfielder Carlos Tellez, Weston FC opened postseason play with a draw against Pateadores.
The decisive result came two days later when Weston FC secured a three-goal win over Crossfire Premier. Forward Carlos Dulcey found the back of the net twice and midfielder Jesus Sahagun scored in the victory. That win allowed Weston FC to advance despite playing to a 3-3 draw against Oakwood Soccer Club (16-4-6) to close out group play.
Pastora said his team has to play looser and with more confident entering its quarterfinal match next week. While wanting his players to focus on the result, he also wants them to enjoy the moment.
In doing so, Pastora believes the only team remaining from the Eastern Conference can continue to advance.
"We all acknowledged that we need to improve for the next round," Pastora said. "We did not play the best football we played all year."
+Read: Development Academy U-15/16, U-17/18 Playoffs Day 2 Recap
Other Qualifiers
Real Salt Lake AZ (18-13-5)
FC Dallas (23-2-0)
Chicago Fire (16-6-3)
LA Galaxy (24-9-3)
FC Golden State (22-7-7)
Real So Cal (20-12-4)
Real Colorado (16-4-6)
East Conference Non-Qualifiers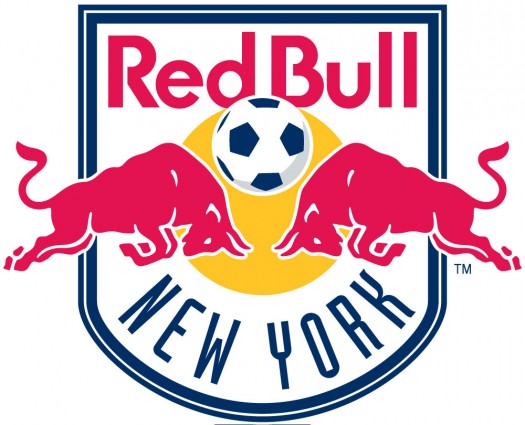 New York Red Bulls (19-1-6)
In one of the more surprising results of the weekend, New York Red Bulls went 1-1-1 in Group E and finished third behind Strikers FC (19-10-7) and Chicago Fire (16-6-3), which won the group. Red Bulls' struggles began in the opening game, as its high-powered attack, which averaged a shade over three goals per match during the regular season, played to a 1-1 draw against IMG Academy (15-12-5), the last team to make the playoff field. After Red Bulls' loss to Strikers FC two days later, Chicago Fire eliminated the Red Bulls with a two-goal victory over IMG Academy. Red Bulls shut out Chicago Fire, 2-0, but by that time, it was too late for one of the Academy's strongest teams to advance to the knockout stages.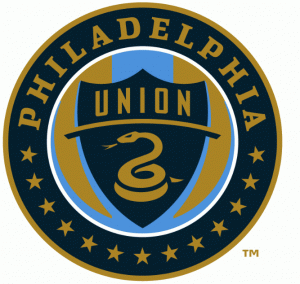 Philadelphia Union (15-5-6)
The Union's season ended in disappointing fashion Sunday despite a solid showing in Group A. Coach Jeff Cook's squad, which finished behind only New York Red Bulls in the Atlantic Division standings, picked up two wins and a draw but did not advance because of goal differential. While the Union picked up a 2-1 win against Vancouver Whitecaps FC (23-5-3) on Sunday, Real Salt Lake AZ cemented its spot in the knockout round when it beat Kendall SC by a score of 4-0.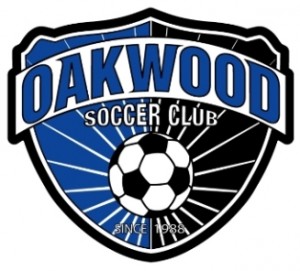 Oakwood Soccer Club (16-4-6)
A first-place finish in the Northeast Division didn't translate into postseason success for Oakwood SC, which endured two ties and one loss en route to a fourth-place finish in Group H. While Oakwood opened and closed group play with draws against Crossfire Premier (16-9-6) and Weston FC, which went on to win the group, it was its 4-0 loss to Pateadores on Friday that essentially eliminated its chance of advancing. Simon Becher, Oakwood Soccer Club's leading scorer during the regular season (18 goals), scored twice in three matches.
Others: BW Gottschee, Kendall SC, D.C. United, Capital Area Railhawks, Montreal Impact FC, IMG Academy, Orlando City SC, Georgia United, New England Revolution
+Read: How the Capital Area Railhawks developed the USSDA's best attack
U17/18
Knockout Stage Qualifiers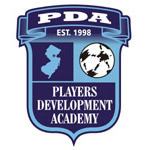 Players Development Academy (16-5-5)
A 1-0 win over Montreal Impact FC (14-4-8) to open play in Group D put Players Development in first place, and two ties in the following days kept coach Sam Nellins' team there. All it took was five points in three games for PDA to advance to the knockout round, where it will travel to face the only other East Conference side to advance – Philadelphia Union – on July 7. In both clubs' season opener Aug. 30, PDA pulled out a 2-0 win over the Union. Eight months later, the Union exacted revenge with a 2-1 victory.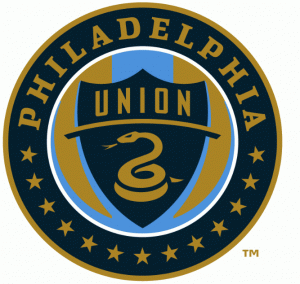 Philadelphia Union (17-3-6)
Not one, but two Atlantic Division teams advanced out of group play after Philadelphia Union edged out Chicago Fire (14-6-5) and Kendall SC (20-6-6) to win Group G on goal differential. Four players each scored a goal in the Union's first two victories to put coach Chris Brewer's team at the top of the standings. Kendall SC edged out the Union on Sunday despite midfielder Emmanuel Perez's remarkable performance — he notched a hat trick after entering in the 46th minute, but the Union ended up winning the group anyway. The Union, which holds the No. 8 seed, will host PDA in the quarterfinals July 7.
Other Qualifiers
Vancouver Whitecaps FC (19-1-11)
Real Salt Lake AZ (22-6-8)
Sacramento Republic FC (17-8-7)
FC Dallas (18-4-3)
Nomads SC (18-7-11)
Sporting Kansas City (14-8-4)
East Conference Non-Qualifiers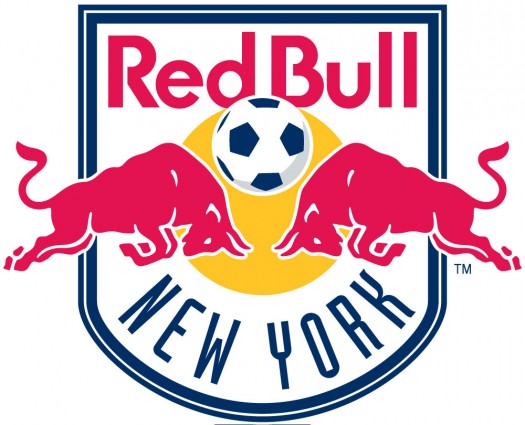 New York Red Bulls (18-4-4)
Red Bulls entered the final game in Group C deadlocked with Sacramento Republic (17-8-7) in several different categories. Both clubs had a win and a tie, which came against one another on Friday. Their goal differential (+1) and goals scored (four) were also the same. The Red Bulls took care of its game Sunday, earning a 3-1 win against Sockers FC (17-5-3), yet Sacramento Republic advanced after scoring four times in its two-goal victory. New York was fourth in the Development Academy in points per game played (2.24) during the regular season.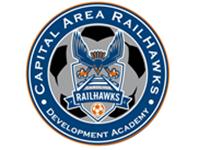 Capital Area Railhawks (23-7-3)
After leading the Development Academy in goals per match (3.30) during the regular season, Capital Area Railhawks scored four times in three games, three of which came in a one-goal win against BW Gottschee Academy in its final match Sunday. Its quest for a Development Academy title began with a 3-1 loss to Sporting Kansas City (14-8-4), which won Group H, and continued with a scoreless draw against San Jose Earthquakes (16-11-5). Capital Area Railhawks could no longer advance by the time it suited up for its match with BW Gottschee Academy.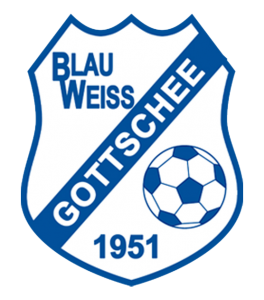 BW Gottschee Academy (24-1-1)
The top team in the Development Academy was cruising through Group H entering its final game with Capital Area Railhawks. Coach Dennis McGowan's team earned wins over San Jose Earthquakes and Sporting Kansas City and had a three-point lead entering Sunday.
Then the improbable happened. Not only did BW Gottschee lose, giving up three goals after allowing 12 over 26 games during the regular season, but Sporting Kansas City also blew out San Jose Earthquakes. The five-goal win pushed Sporting Kansas City past BW Gottschee Academy in terms of goal differential, eliminating one of the main contenders for the Development Academy crown at the U-17/18 level.
Others: NC Fusion, Chargers SC, Montreal Impact FC, Orlando City SC, D.C. United, Georgia United, Kendall SC, Beachside SC
Match Recaps
U15/16
Group A
Philadelphia Union 1, Real Salt Lake AZ 1
Philadelphia Union 1, Kendall SC 0
Philadelphia Union 2, Vancouver Whitecaps FC 1
Group B
FC Golden State 2, BW Gottschee Academy 1
Sockers FC 1, BW Gottschee Academy 0
Seattle Sounders 4, BW Gottschee Academy 1
Group C
FC Dallas 3, D.C. United 0
Capital Area Railhawks 2, Chicago Magic PSG 1
D.C. United 2, Capital Area Railhawks 1
FC Dallas 3, Capital Area Railhawks 1
D.C. United 3, Chicago Magic PSG 2
Group D
Real So Cal 2, Montreal Impact FC 0
Sacramento Republic FC 2, Montreal Impact FC 0
Montreal Impact FC 3, Crew SC Academy Wolves 0
Group E
IMG Academy 1, New York Red Bulls 1
Strikers FC 3, New York Red Bulls 1
New York Red Bulls 2, Chicago Fire 0
Group F
Real Colorado 3, Orlando City SC 1
San Jose Earthquakes 1, Orlando City SC 0
Crew SC Academy 1, Orlando City SC
Group G
Georgia United 3, New England Revolution 2
LA Galaxy 3, Georgia United 1
Sporting Kansas City 5, New England Revolution 1
LA Galaxy 2, New England Revolution 1
Sporting Kansas City 3, Georgia United 1
Group H
Oakwood Soccer Club 2, Crossfire Premier 2
Weston FC 2, Pateadores 2
Weston FC 3, Crossfire Premier 0
Pateadores 4, Oakwood Soccer Club 0
Weston FC 3, Oakwood Soccer Club 3
U17/18
Group A
Vancouver Whitecaps FC 2, Chargers Soccer Club 1
LA Galaxy 6, Chargers Soccer Club 1
Chargers Soccer Club 3, Vardar 2
Group B
Real Salt Lake AZ 2, North Carolina Fusion 0
Houston Dynamo 3, North Carolina Fusion 1
Seattle Sounders 5, North Carolina Fusion 1
Group C
New York Red Bulls 3, Pateadores 2
New York Red Bulls 1, Sacramento Republic FC 1
New York Red Bulls 3, Sockers FC 1
Group D
Players Development Academy 1, Montreal Impact FC 0
Montreal Impact FC 5, Chicago Magic PSG
Players Development Academy 2, Arsenal FC 2
Montreal Impact FC 0, Arsenal FC 0
Players Development Academy 2, Chicago Magic PSG 2
Group E
Orlando City SC 8, D.C. United 1
FC Dallas 3, D.C. United 2
Shattuck-Saint Mary's 1, Orlando City SC 0
FC Dallas 5, Orlando City SC 0
D.C. United 2, Shattuck-Saint Mary's 1
Group F
Crew SC Academy Wolves 3, Georgia United 2
Georgia United 2, Texas Rush 2
Nomads SC 3, Georgia United 2
Group G
Philadelphia Union 2, Beachside SC 0
Chicago Fire 3, Kendall SC 2
Kendall SC 2, Beachside SC 1
Philadelphia Union 2, Chicago Fire 0
Kendal SC 4, Philadelphia Union 3
Chicago Fire 5, Beachside SC 2
Group H
Sporting Kansas City 3, Capital Area Railhawks 1
BW Gottschee Academy 1, San Jose Earthquakes 0
Capital Area Railhawks 0, San Jose Earthquakes 0
BW Gottschee Academy 3, Sporting Kansas City 0
Capital Area Railhawks 3, BW Gottschee Academy 2
Sporting Kansas City 6, San Jose Earthquakes 1