ECNL to broadcast 24 playoff games via live stream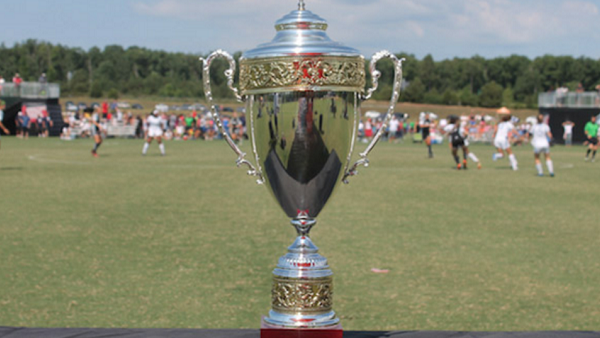 RICHMOND, VA (Via ECNL) – The Elite Clubs National League (ECNL) will provide ongoing live coverage of the 2016 ECNL National Playoffs, with 24 live games available on the ECNL Network.  The ECNL National Playoffs begin Thursday, June 23 with the first games schedule for 2 p.m. PST.
+Read: Which youth clubs produce the most U.S. Girls National Team players?
The games can be viewed on the ECNL Youtube Channel, www.youtube.com/theECNL. To watch, click here.
U-14 National Final (June 28, 8:30 a.m. PT)
Ohio Premier vs. So Cal Blues
U-18 National Final (June 28, 10:30 a.m. PT)
Michigan Hawks vs. Slammers FC
*All Times Pacific
| | | | | | |
| --- | --- | --- | --- | --- | --- |
| Age | Date | Time | Home Team | Away Team | Game Type |
| U14 | 6/23 | 2:00 PM | Michigan Hawks | Match Fit Academy | Round Robin |
| U18 | 6/23 | 4:00 PM | PDA | Ohio Premier | Round Robin |
| U17 | 6/24 | 8:00 AM | Michigan Hawks | FC Virginia | Round Robin |
| U16 | 6/24 | 10:00 AM | FC Stars of Mass | FC Dallas | Round Robin |
| U16 | 6/24 | 12:00 PM | San Juan SC | Slammers FC | Round Robin |
| U17 | 6/24 | 2:00 PM | West Coast FC | Crossfire Premier | Round Robin |
| U16 | 6/24 | 4:00 PM | McLean YS | Mustang SC | Round Robin |
| U16 | 6/25 | 8:00 AM | Indiana Fire Juniors | Real So Cal | Round Robin |
| U15 | 6/25 | 10:00 AM | GSA | So Cal Blues SC | Round Robin |
| U15 | 6/25 | 2:00 PM | Solar Chelsea SC | Eclipse Select SC | Round Robin |
| U15 | 6/25 | 2:00 PM | San Diego Surf | FC Virginia | Round Robin |
| U16 | 6/25 | 4:00 PM | McLean YS | West Coast FC | Round Robin |
| U14 | 6/27 | 8:00 AM | 1st Place Flight B | 1st Place Flight C | Semi-Final |
| U18 | 6/27 | 10:00 AM | 1st Place Flight A | 1st Place Flight D | Semi-Final |
| U18 | 6/27 | 10:00 AM | 1st Place Flight B | 1st Place Flight C | Semi-Final |
| U17 | 6/27 | 12:00 PM | Slammers FC | CASL | Round Robin |
| U17 | 6/27 | 2:00 PM | De Anza Force | Tophat SC | Round Robin |
| U17 | 6/27 | 4:00 PM | Solar Chelsea SC | Colorado Rush | Round Robin |
| U17 | 6/28 | 8:30 AM | Winner Group C | Winner Group F | Quarterfinal |
| U14 | 6/28 | 8:30 AM | Semi-Final #1 Winner | Semi-Final #2 Winner | National Championship |
| U17 | 6/28 | 10:30 AM | Winner Group B | Winner Group G | Quarterfinal |
| U18 | 6/28 | 10:30 AM | Semi-Final #1 Winner | Semi-Final #2 Winner | National Championship |
| U15 | 6/28 | 12:30 PM | Winner Group A | Winner Group H | Quarterfinal |
| U16 | 6/28 | 12:30 PM | Winner Group D | Winner Group E | Quarterfinal |