USSDA Central Conference Boys Showcase set for this weekend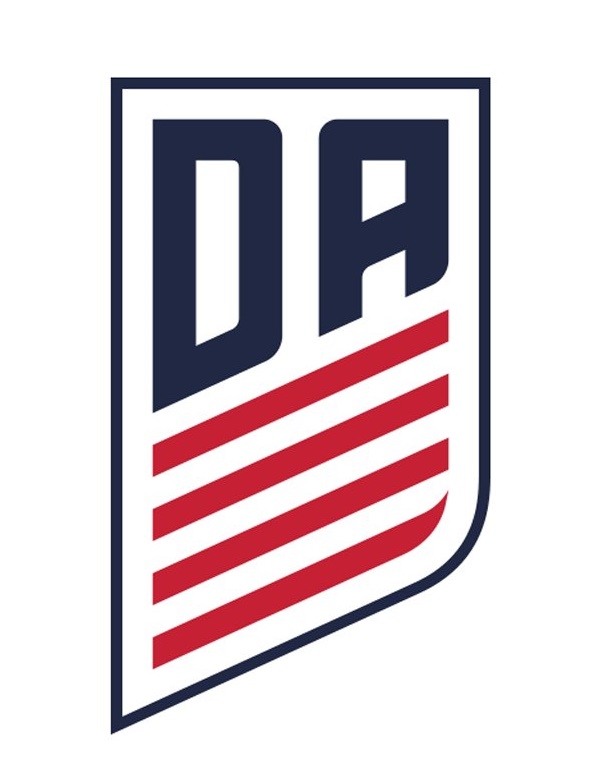 (Via U.S. Soccer) – This weekend brings the first major event of the 2017-18 Development Academy season: the Central Conference Boys' Regional Showcase in Frisco, Texas from Oct. 20 to 22. Here are five things you need to know about the upcoming gathering of 34 clubs from the nation's highest level of youth soccer.
WHAT IS THE SHOWCASE?
Development Academy showcase events bring together clubs from all over the country to compete in a series of highly-competitive, hand-picked games. The Fall Showcases are the first events for players in the Academy pathway, catering to the U-13 and U-14 age groups. Showcase events are also held in the Winter, Spring and Summer, but the Fall events are the only ones that put younger age groups solely in the spotlight.
Three showcases serve the three regional conferences: Central, East and West. The East Conference Showcase runs next weekend, Oct. 27 to 29, in Bermuda Run, N.C., while the West Conference Showcase wraps things up Nov. 3 to 5 in Oceanside, Calif.
+READ: USA to face England on Saturday in FIFA U-17 World Cup Quarterfinals
HOW DOES IT WORK?
Teams will play three games during the Showcase. Two mini games, played with two, 25-minute halves, and one full 70-minute game. Games begin at 12:00 p.m. CT on Friday, Oct. 20 and the final round of games kick off at 11:00 a.m. CT on Sunday, Oct. 22.
Games at Showcase events are hand-picked by Academy staff to ensure the most competitive match-ups. The mini games provide a variety of competition, allows for player rotation and a unique opportunity to evaluate players in a condensed game format. All games will be played at Toyota Soccer Complex in Frisco, Texas, just a stone's throw away from Toyota Stadium, home to FC Dallas and future site of the National Soccer Hall of Fame.
WHO WILL ATTEND?
Thirty-four teams from the three Academy divisions – Mid-America (Illinois, Indiana, Michigan, Minnesota, Missouri, and Ohio), Frontier (Texas) and Sunshine (Florida) – will compete at the Central Conference Regional Showcase. Over 1,500 players will descend upon Frisco, while nearly 150 coaches will guide them through the games in the only Academy event squarely focused on younger players.
Ten clubs affiliated with MLS sides will attend the Showcase: Chicago Fire, Crew SC Academy, Crew SC Academy Wolves, FC Dallas, Houston Dynamo, Houston Dynamo Youth, Indiana Fire Academy, Minnesota United FC, Orlando City SC and Sporting Kansas City.
EARLY TALENT IDENTIFICATION
Academy Showcase events have become a haven for scouts, from U.S. Soccer as well as from the professional and collegiate ranks. Ninety-two percent of Men's Youth National Team players during the 2016-17 cycle came from Development Academy clubs. Every game at the Showcase will be scouted by Development Academy Technical Advisors and U.S. Soccer scouts.
Eighteen of the twenty-one players on the U.S. Under-17 National Team at the ongoing FIFA U-17 World Cup come from Development Academy clubs. The U-17s have put on an impressive run in India, and the team will face England on Saturday in the quarterfinals (9:30 a.m. CT; FS2, Telemundo). Many of these players were identified through Academy events and specifically at
these Regional Showcases.

HOW TO FOLLOW
The Academy will live-stream eight games over the course of the weekend on ussoccerda.com, highlighted by four MLS showdowns.
| | | |
| --- | --- | --- |
| Date | Matchup | Time (CT) |
| Oct. 21 | Houston Dynamo U-13 vs. Crew SC Academy U-13 | 2:00 p.m. |
| Oct. 21 | Weston FC U-13 vs. Sockers FC U-13 | 4:00 p.m. |
| Oct. 21 | Vardar U-13 vs. Orlando City SC U-13 | 6:00 p.m. |
| Oct. 21 | Dallas Texans U-13 vs. Kendall SC U-13 | 6:00 p.m. |
| Oct. 22 | Crew SC Academy U-14 vs. FC Dallas U-14 | 9:00 a.m. |
| Oct. 22 | Sporting Kansas City U-14 vs. Chicago Fire U-14 | 9:00 a.m. |
| Oct. 22 | Minnesota United FC U-14 vs. FC Dallas U-14 | 9:00 a.m. |
| Oct. 22 | St. Louis FC U-14 vs. Kendall SC U-14 | 11:00 a.m. |