USMNT roster announced for CONCACAF Gold Cup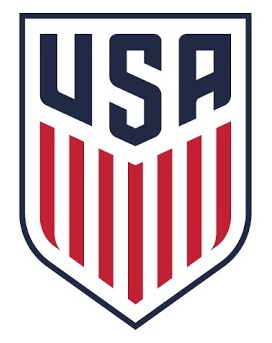 CHICAGO (Via U.S. Soccer) – U.S. Men's National Team head coach Bruce Arena has named the final 23-player roster for the 2017 CONCACAF Gold Cup. With a mix of veterans and promising young talent, the United States will seek its sixth confederation championship title. Less than a year out from the 2018 FIFA World Cup, this tournament provides a huge platform for players to demonstrate they should be included if the U.S. qualifies.
"It's a good roster with a nice blend of experienced, veteran players and a good group of newcomers as well," Arena said. "There's good balance at every position. We can play a number of ways, and I think all these players have a desire to play for the U.S. and will be working hard. It will be a competitive camp. They are going to be highly motivated, very coachable and they have an opportunity to make a statement."
Players begin reporting June 25 into Nashville. The team heads to East Hartford, Conn. for a tournament tune-up against Ghana on July 1 at Pratt & Whitney Stadium. Kickoff is set for 4:45 p.m. ET, and the match will be broadcast live on ESPN, UniMas and UDN (with a pregame show on UniMas and UDN starting at 4 p.m. ET).
Per tournament rules, the final roster must be submitted no later than June 27. A player may be replaced on the roster up to 24 hours prior a team's first match of the group phase in the case of injury. In addition, a total of six changes may be made in the 24 hours after the end of the group phase ahead of the Knockout Round. In both instances, the replacement players must come from the 40-man preliminary roster.
U.S. ROSTER BY POSITION (Club; Caps/Goals)
GOALKEEPERS (3): Brad Guzan (Atlanta United FC; 54/0), Bill Hamid (D.C. United; 2/0), Sean Johnson (New York City FC; 5/0)
DEFENDERS (8): Matt Besler (Sporting Kansas City; 39/1), Omar Gonzalez (Pachuca/MEX; 39/1), Matt Hedges (FC Dallas; 2/0), Eric Lichaj (Nottingham Forest/ENG; 11/0), Matt Miazga (Chelsea/ENG; 2/0), Justin Morrow (Toronto FC/CAN; 1/0), Jorge Villafaña (Santos Laguna, MEX; 6/0), Graham Zusi (Sporting Kansas City; 47/5)
MIDFIELDERS (9): Kellyn Acosta (FC Dallas; 8/0), Paul Arriola (Club Tijuana/MEX; 5/2), Alejandro Bedoya (Philadelphia Union; 60/2), Joe Corona (Club Tijuana/MEX; 17/2), Dax McCarty (Chicago Fire; 6/0), Cristian Roldan (Seattle Sounders FC; 0/0), Kelyn Rowe (New England Revolution; 0/0), Kenny Saief (Gent/BEL; 0/0), Gyasi Zardes (LA Galaxy; 31/7)
FORWARDS (3): Juan Agudelo (New England Revolution; 23/3),Dom Dwyer (Sporting Kansas City; 0/0), Jordan Morris (Seattle Sounders FC; 15/2)
GOLDEN TICKET
Historically, outstanding individual performances by relative newcomers in the Gold Cup have directly led to a player's inclusion on the upcoming World Cup roster. Players like DaMarcus Beasley and Pablo Mastroeni (2002), Jimmy Conrad, Clint Dempsey and Oguchi Onyewu (2005), Stuart Holden and Clarence Goodson (2009), Matt Besler and Omar Gonzalez (2013), have parlayed this opportunity into achieving their World Cup dream.
EXPERIENCE AT THE CORE …
The group-phase roster boasts a dozen players with experience in World Cup Qualifying and 11 who have played in a Gold Cup, including six with a Gold Cup medal in their trophy case and 2015 Golden Glove winner Brad Guzan.
OPPORTUNITY KNOCKS
There are 10 players who will be working with Arena at the National Team level for the first time, and 13 with less than 10 caps. Four players will make their first appearance in a senior team camp.
"Anytime you're in the midst of World Cup Qualifying and very close to not only qualifying, but being at a World Cup a year later, you have to have a competitive environment," Arena said. "These players will push to position themselves to be a big part of things moving forward."
EUROPEAN VACATION
The regular European-based contingent for the MNT is in the midst of a much-needed break between now and the World Cup next summer. Having completed their club seasons in May, the group went straight into camp for the World Cup Qualifiers in June. After a 14-day camp preparing for the rigors of altitude, the U.S. emerged with four points from two games including a huge draw away to Mexico. Now two weeks into holidays, they begin to return to preseason shortly with the hopes of earning regular playing time for the upcoming campaign.
U.S. SOCCER DEVELOPMENT ACADEMY TIES
Nine players on the 23-man roster have spent time with clubs in the U.S. Soccer Development Academy. Both the LA Galaxy Academy (Paul Arriola and Gyasi Zardes) and New York Red Bulls Academy (Juan Agudelo and Matt Miazga) have two players represented, while other players include Kellyn Acosta (FC Dallas), Joe Corona (Nomads SC), Bill Hamid (D.C. United), Jordan Morris (Seattle Sounders FC) and Kelyn Rowe (Crossfire Premier).
GOLD CUP HISTORY
Beginning with the inaugural tournament in 1991, the U.S. Men's National Team has won the CONCACAF Gold Cup on five occasions, coming away with the confederation title again in 2002, 2005, 2007 and 2013. Having led the USA to the 2002 and 2005 championships, current head coach Bruce Arena is one of only two managers to win the tournament twice – the other is Bora Milutinović (USA 1991, Mexico 1996). In 13 previous editions, the USA is 51-8-8 all-time, advancing to the Final nine times and the Semifinals on 12 occasions.
ROSTER NOTES
A majority of the roster comes from Major League Soccer, with 16 players representing 11 clubs.
Seven players come from clubs outside of M.L.S., with four from Mexico, two from England and one from Belgium.
Twelve players from this group have been a part of the 2018 FIFA World Cup Qualifying campaign.
Eleven players have previously been part of a Gold Cup roster, including Alejandro Bedoya, Omar Gonzalez, Joe Corona and Graham Zusi.
With 60 caps, Bedoya is the player with the most international experience, followed by goalkeeper Brad Guzan (54), and defenders Graham Zusi (47), Matt Besler and Omar Gonzalez (39 each).
Bedoya also has the most CONCACAF Gold Cup experience, earning 11 appearances during three different confederation tournaments.
Guzan was one of two U.S. players to play every minute of the 2015 CONCACAF Gold Cup and was awarded the tournament's Golden Glove as best goalkeeper.
Six players were on the U.S. MNT's last Gold Cup-winning side in 2013: Bedoya, Besler, Joe Corona, Gonzalez, Bill Hamid and Sean Johnson.
Three players have previously scored in the Gold Cup: Corona (2), Gonzalez, and Gyasi Zardes.
Four players have earned their first U.S. MNT call-ups and will also seek their first caps: Dom Dwyer, Cristian Roldan, Kelyn Rowe and Kenny Saief.
A member of Belgian club Gent, Saief joins the U.S. roster after having his change of association request granted by FIFA earlier this week. The midfielder previously played for the Israel U-19 and U-21 sides, which necessitated the one-time switch.
A long-time member of Sporting Kansas City, Dwyer received his U.S. citizenship in March, paving the way for his first invite to an MNT roster.
Rowe and Roldan have previously been a part of U.S. youth national teams.
With the average/e cap total at 16, this Gold Cup roster will provide international seasoning to several players. It's the second lowest average since 2000, ahead of the 2009 roster which averaged nine caps and reached the championship final.
A total of 12 players will look for their first Gold Cup appearances: Kellyn Acosta, Paul Arriola, Dwyer, Hamid, Matt Hedges, Matt Miazga, Justin Morrow, Dax McCarty, Jordan Morris, Roldan, Rowe, Saief and Jorge Villafaña.
Club Tijuana midfielder Joe Corona returns to the MNT for the first time since the 2015 CONCACAF Gold Cup.
Coming off a campaign in which he won Nottingham Forest's Player of the Season award, Eric Lichaj returns to the MNT fold for the first time since a 3-1 friendly win against Puerto Rico on May 22, 2016.
Having helped Vitesse win the Dutch Cup back in April, center back Matt Miazga is also part of his first senior camp since last May's friendly against Puerto Rico.
With just one cap, left back Justin Morrow returns to his first MNT camp since March 2013.
Youth is the movement. Nine players on the roster weren't even born when the U.S. won the inaugural CONCACAF Gold Cup in 1991: Agudelo, Acosta, Arriola, Miazga, Morris, Roldan, Rowe, Saief and Zardes.
Nine players are also alumni of the U.S. Soccer Development Academy: Acosta, Agudelo, Arriola, Corona, Hamid, Miazga, Morris, Rowe and Zardes.