U.S. U-20 Women's National Team set for four-game European tour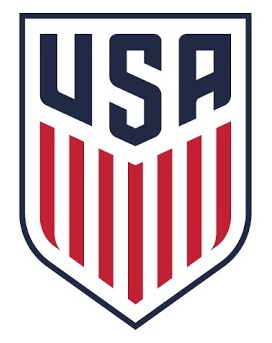 CHICAGO (Via U.S. Soccer) – The U.S. Under-20 Women's National Team will embark on a four-game European tour from June 30 through July 13 that will take the team to England and Germany, where the USA will play their counterparts from those countries twice each.
The USA will go first to St. George's Park, England's National Team Training Center in Burton upon Trent, north of London, where it will face England on July 5 and July 7. The team will then travel to Rheine, Germany, where it will face the only other country besides the USA to have won three U-20 Women's World Cup tournaments. The matches against Germany will take place on July 10 and July 12.
The USA won the World Cup in 2002 (beating Germany in the semifinal), 2008 (beating Germany in the semifinal) and 2012 (beating Germany in the final) while Germany won in 2004 (beating the USA in the semifinal), 2010 (as the host) and in 2014 (beating the USA in group play). Korea DPR won in 2006 and most recently in 2016.
U.S. head coach Jitka Klimkova has called up 24 players, many of them already extremely experienced at the Youth National Team level. Eleven players on the roster played in either the FIFA U-20 or U-17 Women's World Cup tournaments last year and five players – midfielders Tierna Davidson, Brianna Pinto and Jaelin Howell, and forwards Ashley Sanchez and Sophia Smith – have spent training time with the full U.S. Women's National Team.
"These are great opportunities for us to have more international games against strong opponents, which is exactly what we need to get better as a team and individuals," said Klimkova. "We're still in the beginning of the cycle so every experience we get to really test ourselves overseas is going to help the growth of the team."
The roster is a mixture of three birth years with eleven players born in 1998 – the age cutoff year for the 2018 FIFA U-20 Women's World Cup to be held in France – and 10 born in 1999. Two players, Briana Pinto and Sophia Smith, were born in 2000.
The U-20 WNT is midway through the first year of a two-year cycle with the focus on qualifying for the next U-20 Women's World Cup and the four matches in Europe add to an excellent preparation schedule that has already included matches against some of the best youth women's programs in the world in Norway, Germany, France and Japan.
Smith leads the team in scoring so far this year with five international goals while Abigail Kim and Civanna Kuhlmann have two each.
U.S. U-20 WNT Roster by Position

GOALKEEPERS (3): Brooke Heinsohn (Duke; Norfolk, Mass.), Laurel Ivory (West Florida Flames; Surfside, Fla.), Mandy McGlynn (Virginia Tech; Jacksonville, Fla.)
DEFENDERS (8): Emily Fox (UNC; Chapel Hill, N.C), Naomi Girma (Central Valley Crossfire; San Jose, Calif.), Samantha Hiatt (Crossfire SC; Newcastle, Wash.), Tara McKeown (San Diego Surf; Newbury Park, Calif.), Zoe Morse (Virginia; East Lansing, Mich), Karlie Paschall (Tenessee SC; Brentwood, Tenn.), Isabel Rodriguez (Michigan Hawks; Canton, Mich.), Sophia Serafin (West Coast FC; Glendora, Calif.)
MIDFIELDERS (7): Tierna Davidson (Stanford; Menlo Park, Calif.), Savannah DeMelo (USC; Bellflower, Calif.), Jaelin Howell (Real Colorado; Windsor, Colo.), Arlie Jones (San Diego Surf; Las Vegas, Nev.), Taylor Kornieck (San Diego Surf; Henderson, Nev.), Brianna Pinto (CASL; Durham, N.C.), Viviana Villacorta (Beach FC; Lawndale, Calif.)
FORWARDS (6): Parker Goins (TSC Hurricane: Broken Arrow, Okla.), Abigail Kim (Pacific NW SC; Vashon, Wash.), Civiana Kuhlmann (Colorado Rush; Littleton, Colo.), Ashley Sanchez (So Cal Blues; Monrovia, Calif), Sophia Smith (Real Colorado; Windsor, Colo.), Kelsey Turnbow (SC Del Sol; Scottsdale; Ariz.)