USMNT facing Trinidad & Tobago in World Cup Qualifying on Tuesday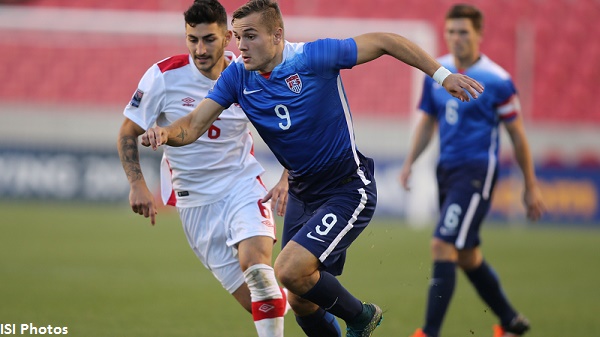 PORT OF SPAIN, Trinidad (Via U.S. Soccer) – Following a 6-1 victory against St. Vincent and the Grenadines to open 2018 FIFA World Cup Qualifying, the U.S. Men's National Team turns its focus to Trinidad & Tobago for its second game of CONCACAF Semifinal Round qualification on Tuesday.
The match will kick off at 6:30 p.m. ET and will be broadcast live on beIN Sport and NBC Universo.
For the matches against St. Vincent and the Grenadines and Trinidad & Tobago, U.S. MNT head coach Jurgen Klinsmann called a 23-player roster that features a strong mixture of tested veterans and emerging younger players who have been brought along since the 2014 FIFA World Cup.
In Friday's match against St. Vincent and the Grenadines, Jozy Altidore scored two goals, while Bobby Wood, Fabian Johnson, Geoff Cameron and Gyasi Zardes also tallied against the Vincy Heat.
U.S. MNT vs. Trinidad & Tobago Notes
The USA is 16-2-3 all-time against Trinidad & Tobago, holding an 11-1-2 edge in World Cup qualification matches.
The MNT holds a 5-2-2 advantage in away matches, including friendlies, against Trinidad & Tobago and a 4-1-1 record in World Cup Qualifiers hosted in the Caribbean nation.
All nine previous U.S. matches against Trinidad & Tobago in Port of Spain have been decided by a goal or less.
The MNT holds a 71-36-32 all-time record in World Cup Qualifying.
Dating back to qualification for the 1950 FIFA World Cup, the U.S. is 21-29-18 all-time in away World Cup qualifiers.
Since 1990 World Cup Qualifying, the MNT is 25-2-8 all-time against Caribbean nations and 12-3-6 when playing them outside the U.S.

Tuesday's

match will be played two days before the 26th anniversary of the USA's historic 1-0 victory against Trinidad & Tobago in Port of Spain that qualified the MNT for the 1990 FIFA World Cup.
Current Trinidad & Tobago goalkeeping coach Michael Maurice was in the net for the Soca Warriors during the MNT's 1-0 victory on Nov. 19, 1989.

Tuesday's

match marks the first game between the two nations since the USA's 1-0 World Cup Qualifying win against Trinidad & Tobago on Sept. 9, 2009. Jozy Altidore, Michael Bradley and Tim Howard all appeared for the U.S. in that match.
USA defender Michael Orozco made his international debut in the MNT's 2-1 defeat to Trinidad & Tobago on Oct. 15, 2008.
Jozy Altidore is the only player on the current roster to score against Trinidad & Tobago. The veteran forward bagged a memorable hat trick against the Soca Warriors in a 3-0 World Cup Qualifying victory on April 1, 2009 in Nashville, Tenn.
U.S. Roster By Position (Club; World Cup Qualifying Caps/Goals):
GOALKEEPERS (3): Brad Guzan (Aston Villa; 9/0), Bill Hamid (D.C. United; 0/0), Tim Howard (Everton; 29/0)
DEFENDERS (8) : Ventura Alvarado (Club America; 0/0), Matt Besler (Sporting Kansas City; 7/0), Geoff Cameron (Stoke City; 14/0), Fabian Johnson (Borussia Mönchengladbach; 10/1), Matt Miazga (New York Red Bulls; 1/0), Michael Orozco (Club Tijuana; 3/1), Tim Ream (Fulham FC; 1/0), Brek Shea (Orlando City SC; 3/0)
MIDFIELDERS (7) : Kyle Beckerman (Real Salt Lake; 6/0), Michael Bradley (Toronto FC; 25/5), Mix Diskerud (New York City FC; 3/0), Miguel Ibarra (Club Leon; 0/0), Jermaine Jones (New England Revolution; 13/0), Darlington Nagbe (Portland Timbers; 1/0), DeAndre Yedlin (Sunderland 1/0)
FORWARDS (5 ): Jozy Altidore (Toronto FC; 27/12), Alan Gordon (LA Galaxy; 1/0), Jordan Morris (Stanford; 1/0), Bobby Wood (Union Berlin; 1/1), Gyasi Zardes (LA Galaxy; 1/1)
U.S. Roster Notes
Eleven players from the USA's 2014 FIFA World Cup Roster are a part of this group (Jozy Altidore, Kyle Beckerman, Matt Besler, Michael Bradley, Geoff Cameron, Mix Diskerud, Brad Guzan, Tim Howard, Fabian Johnson, Jermaine Jones, DeAndre Yedlin).
Entering the match against Trinidad & Tobago, 20 players have World Cup Qualifying experience.
Matt Miazga, Jordan Morris, Darlington Nagbe, Tim Ream, Yedlin, Bobby Wood and Gyasi Zardes all made their first World Cup Qualifying appearances for the U.S. in

Friday's

match against St. Vincent and the Grenadines.
Ventura Alvarado, Bill Hamid and Miguel Ibarra have the chance to make their first World Cup Qualifying appearances.
Three players on the roster have played in 20-plus Qualifying games (Howard, Bradley, Altidore).
Altidore's two goals against St. Vincent moved him past Brian McBride into fourth on the MNT's all-time goals list. The 26-year-old forward now sits behind only Landon Donovan (57), Clint Dempsey (48) and Eric Wynalda (34).
Altidore also moved into a tie with Eddie Johnson for third all-time on the MNT's World Cup Qualifying goals list with 12. Altidore sits just one goal behind Clint Dempsey and Landon Donovan for the all-time lead.
The St. Vincent match marked the fifth multi-goal game of Altidore's career, tying him for second all-time with Joe-Max Moore and Clint Dempsey. The trio sits behind only Landon Donovan who scored multiple goals in nine different matches for the MNT.
Bobby Wood's 11th minute equalizer against St. Vincent was his fourth goal for the MNT in 2015. The Union Berlin forward sits third in goals for the MNT in 2015 behind Clint Dempsey (9) and Jozy Altidore (6).
With 18 appearances each, Zardes and Yedlin lead the MNT in caps in 2015. In

Friday's

match against St. Vincent, Zardes tallied his third goal of the year to go along with four assists. Yedlin bagged his fifth assist of 2015 on Bobby Wood's 11th minute equalizer, putting him second behind only captain Michael Bradley (6).
Should Zardes appear in

Tuesday's

match against Trinidad & Tobago, he would tie Claudio Reyna's record of most appearances made by a debutant MNT player in a calendar year at 19. Reyna achieved the mark as a 21-year-old with the MNT in 1994.
Bradley moved over the 100-cap mark this year. The midfielder has punched in three goals while recording six assists in 2015. In his career, the captain has appeared in 25 World Cup qualifying matches and has scored five goals, including both that secured the USA's passage into the 2010 World Cup with the 2-0 win against Mexico on Sept. 3, 2009, in Columbus.
Howard leads the squad with 29 World Cup Qualifying appearances. He has stood between the posts 105 times for the USA and is the MNT's all-time leader in wins. U.S. head coach Jurgen Klinsmann has said that Howard will start the match against Trinidad & Tobago, which would make him the 10th MNT player to achieve 30 World Cup Qualifying appearances.
Deployed at left midfield in the match against St. Vincent, Fabian Johnson scored his second career MNT goal and first from a free kick in

Friday's

6-1 win. Johnson came into Qualifying riding a wave of success with his club Borussia Monchengladbach, having just scored in 'Gladbach's UEFA Champions League match with Juventus on Nov. 3. Johnson played in nine qualifiers in 2013 in the run up to the 2014 World Cup.
Cameron is one of the veterans of World Cup qualifying, having appeared in 13 matches during the last cycle. The Stoke City defender tallied his second goal in three MNT matches this year and third overall international goal with his 51st minute header

Friday

against St. Vincent.
Matt Besler returns for another qualifying run after helping the team earn a spot in the 2014 World Cup. In just his second appearance for the United States, Besler started in the 2013 road World Cup qualifier against Mexico at Estadio Azteca, where the U.S. earned a point for only the second time in team history.
Alvarado makes his first World Cup Qualifying roster in his first year with the MNT. The 23-year-old was born in Phoenix, Ariz. to Mexican parents and chose the USA, becoming officially cap-tied to the U.S. when he started the opening match of the 2015 CONCACAF Gold Cup against Honduras. Alvarado has appeared in 13 matches in 2015 since making his debut on

March 25

against Denmark.
Kyle Beckerman has appeared in six qualifiers. Beckerman has made nine appearances in 2015.
Jermaine Jones missed time with the MNT this year due to injury, but returned in September and played all 120 minutes of the CONCACAF Cup. The New England Revolution product made his 13th World Cup qualifying appearance for the MNT

on Friday

against St. Vincent and the Grenadines.
Brek Shea is back in the fold. The Orlando City SC contributor started in the first six games of 2015 but then missed time to injury and didn't appear in a line up again until starting the

Oct. 13

match against Costa Rica. Shea scored from a free kick against Switzerland in March. He has appeared in three World Cup Qualifiers.
Michael Orozco started against Peru and Brazil in September, taking up both the right back spot and then center back. Orozco – who moved to Club Tijuana this summer – owns a piece of history as the scorer of the game-winning goal in 2012 that led to the USA's first victory against Mexico at Estadio Azteca. Orozco made his National Team debut in World Cup qualifier, a 2-1 loss in Port of Spain against Trinidad on Oct. 15, 2008.
Alan Gordon has one World Cup Qualifying appearance which also earned him his first cap, where he assisted on Eddie Johnson's 90th minute goal to give the USA a 2-1 win against Antigua and Barbuda in 2012.
Mix Diskerud appeared in three qualifiers in 2013 and has played in 11 games in 2015. He scored a goal against Germany to help lead the team to a 2-1 win against the reigning World Cup champs.
Liga MX midfielder Miguel Ibarra of Club Leon earned his first cap with the MNT in 2015. The former NASL Golden Ball winner scored a goal for Leon in their 2-1 win against Atlas on Oct. 31.
Having just turned 21, Jordan Morris made his World Cup Qualifying debut in

Friday's

win. The Stanford University forward has made an impact with the MNT this year scoring against Mexico in April and assisting on the game-winning goal against Netherlands. The Stanford junior has split time between the senior team, making seven appearances with the MNT in 2015 and earning 11 caps with the U-23s, scoring six goals in and tallying four assists.
Matt Miazga, who played for the U-20 MNT in the U-20 World Cup this summer and competed for the U-23 MNT in the CONCACAF Olympic Qualifying Championship in October, is now cap tied to the USA after appearing in the MNT's win vs. St. Vincent.
Having become a U.S. citizen in September, midfielder Darlington Nagbe made his international debut after earning his first ever national team call up for this pair of WCQs. Nagbe was part of the U.S. Soccer Development Academy's inaugural 2007 class, playing for the Cleveland Internationals.
IN FOCUS: TRINIDAD & TOBAGO
Trinidad & Tobago Football Association
Founded: 1964
FIFA affiliation: 1964
Head Coach: Stephen Hart
FIFA World Ranking: 54
Best World Cup Finish: Group Stage, 2006
Leading Cap-Winner: Angus Eve (117)
Leading Goalscorer: Stern John (70)
TRINIDAD & TOBAGO NOTES
Trinidad & Tobago is coached by former Canadian National Team manager Stephen Hart.
The Soca Warriors come in to

Tuesday's

match with a 4-3-4 record in 2015 and 0-1-1 in home matches.
Like the USA, Trinidad & Tobago opened their World Cup Qualifying run with a victory, winning 2-1 against Guatemala

on Friday

night. Khaleem Hyland give T&T a 1-0 lead in the 67th minute before Kenwyne Jones doubled the lead in the 80th. Guatemala got a consolation goal back through defender Carlos Mejia in second half stoppage time.
TRINIDAD & TOBAGO ROSTER BY POSITION:
GOALKEEPERS (2) : Marvin Phillip (Point Fortin Civic/T&T), Jan-Michael Williams (Central/T&T)
DEFENDERS (8) : Radanfah Abu Bakr (Koge/Denmark), Sheldon Bateau (Krylia Sovetov Samara/Russia), Daneil Cyrus (Chicago Fire/USA), Aubrey David (Shakhter Karagandy/Kazakhstan), Justin Hoyte (Dagenham & Redbridge/England), Yohance Marschall (Murcielagos/Mexico), Carlyle Mitchell (Seoul E-Land/Korea Republic), Mekeil Williams (Antigua/Guatemala)
MIDFIELDERS (9): Andre Boucaud (Dagenham & Redbridge/England), Trevin Caesar (unattached), Cordell Cato (San Jose Earthquakes/USA), Kreon Cummings (North East Stars/T&T), Kevan George (Columbus Crew SC/USA), Neveal Hackshaw (North East Stars/T&T), Khaleem Hyland (Westerlo/Belgium), Joevin Jones (Chicago Fire/USA), Lester Peltier (Slovan Bratislava/Slovakia)
FORWARDS (3): Jonathan Glenn (Breiðablik UBK/Iceland), Kenwyne Jones (Cardiff City/Wales), Willis Plaza (Central/T&T)
TRINIDAD & TOBAGO ROSTER NOTES:
Trinidad & Tobago is captained by Cardiff City striker Kenwyne Jones. He is the most capped player on the team's roster with 78 international appearances.
Four Trinidad & Tobago players ply their trade in Major League Soccer: Daneil Cyrus and Joevin Jones (Chicago Fire), Cordell Cato (San Jose Earthquakes) and Kevan George (Columbus Crew SC). Midfielder Trevin Caesar spent last season with the USL's Austin Aztex.
Jurgen Klinsmann Fact File
Jurgen Klinsmann became the 35th head coach in the history of the U.S. Men's National Team on July 29, 2011. Here is a look at the program's achievements since that time:
Overall, Klinsmann has a 43-21-14 record, tied with Bob Bradley for second on the U.S. MNT's all-time coaching wins list and behind only Bruce Arena with 71.
He won a record-setting 13 straight games at home from June 2, 2013 to Feb. 1, 2014, and has guided the team to an unbeaten record of 17-0-3 in its past 20 matches on home soil.
He led the MNT to a 12-game winning streak in 2013, the longest in program history.
The U.S. finished 2013 with a 16-4-3 record. The 16 victories and .761 winning percentage are all-time U.S. MNT records for a calendar year.
The U.S. finished the final round of 2013 CONCACAF World Cup qualifying atop the Hexagonal with a 7-1-2 overall record, including an unblemished 5-0-0 home record that was achieved by pitching clean sheets in all five matches.
The team won six straight games en route to capturing the 2013 CONCACAF Gold Cup, during which the squad scored a tournament-record 20 goals.
Committed to challenging the group against the best, under Klinsmann, the United States has a 4-3-2 record against teams ranked in the top 10 in the world. With Klinsmann at the helm, the U.S. has also collected six historic victories:

Beating four-time World Cup champion Italy for the first time
Earning the first win against Mexico on Mexican soil
Defeating Jamaica on the road for the first time in World Cup Qualifying
Topping second-ranked Germany in U.S. Soccer's Centennial Celebration Match
Beating Netherlands and Germany on the road this June

Klinsmann's U.S. coaching debut was a 1-1 draw against Mexico on Aug. 10, 2011, at Lincoln Financial Field in Philadelphia. During Klinsmann's abbreviated 2011 tenure, the USA's two victories included a 1-0 win against Honduras (

Oct. 8

) and a 3-2 victory against Slovenia (Nov. 15).
Klinsmann was named Germany's National Team manager in 2004 and guided Germany to a 20-6-8 record and a third-place finish in the 2006 FIFA World Cup. He earned Coach of the Year honors in Germany, and two years later, he took over the head coaching position at Germany's most high-profile club, Bayern Munich.
As a player, Klinsmann played 17 club seasons from 1981-98 with the following teams: Stuttgarter Kickers (1981-84), VfB Stuttgart (1984-89), Internazionale (1989-92), Monaco (1992-94), Tottenham Hotspur (1994-95, 97-98), Bayern Munich (1995-97) and Sampdoria (1997-98). During that time, he scored 226 goals in 506 appearances. He was named German Player of the Year in 1988 and 1994 and FWA Footballer of the Year in 1995.
Klinsmann earned 108 caps with the German National Team, scoring 47 goals. He participated in three World Cups (1990, 1994 and 1998) and won the 1990 FIFA World Cup.
Klinsmann was born on July 30, 1964, in Goppingen, Germany.
LAST TIME:
On the field against Trinidad & Tobago:
September. 9, 2009 – Hasely Crawford Stadium; Port of Spain, Trinidad & Tobago
Scoring Summary: 1 2 F
TRI 0 0 0
USA 0 1 1
USA – Ricardo Clark (Landon Donovan) 61st minute
Lineups:
USA: 1-Tim Howard; 2-Jonathan Spector, 5-Oguchi Onyewu, 3-Carlos Bocanegra (capt.), 12-Jonathan Bornstein; 8-Clint Dempsey (7-Stuart Holden, 81), 13-Ricardo Clark, 4-Michael Bradley, 10-Landon Donovan; 9-Charlie Davies (11-Brian Ching, 76), 17-Jozy Altidore (16-Benny Feilhaber, 62)
Subs Not Used: 6-Steve Cherundolo, 14-Jose Torres, 15-Chad Marshall, 18-Brad Guzan
Head Coach: Bob Bradley
TRI: 1-Clayton Ince, 2-Clyde Leon, 3-Radanfah Abu Bakr, 4-Jlloyd Samuel, 6-Dennis Lawrence (capt.), 8-Trent Noel (9-Trent Noel, 84), 10-Hayden Tinto (12-Keon Daniel, 65), 11-Carlos Edwards, 13-Cornell Glen, 16-Silvio Spann (14-Kerry Baptiste, 70), 17-Kenwyne Jones
Subs Not Used: 5-Keyeno Thomas, 7-Densill Theobold, 15-Lyndon Andrews, 18-Marvin Phillip
Head coach: Russell Latapy
College Recruiting Commitment Tracker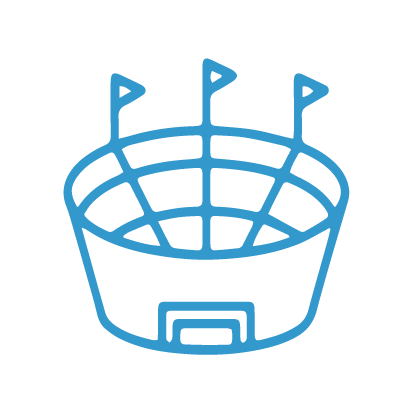 COLLEGE RECRUITING PLAYER PROFILES
Boost your college recruiting profile exposure with a LIFETIME player page on SoccerWire.com, the site colleges coaches rely on.
Basic $79 – for life
Featured $229 – for life
Featured PLUS $349 – for life
Add a Player Now