USMNT defeats Ghana 2-1 in Gold Cup warm-up match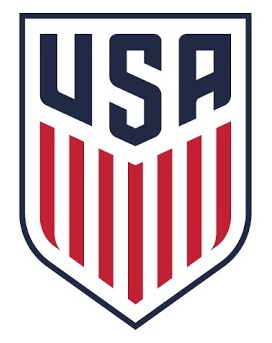 EAST HARTFORD, Conn. (Via U.S. Soccer) – The U.S. Men's National Team used a 19th minute volley from Dom Dwyer, who was making his international debut, and Kellyn Acosta's 52nd minute free kick to earn a 2-1 friendly victory against Ghana in a Gold Cup warmup match in front of 28,494 at Pratt & Whitney Stadium at Rentschler Field.
The U.S. now sets its eyes on winning its sixth confederation championship when it kicks off the 2017 CONCACAF Gold Cup against Panama on Saturday, July 8 at Nissan Stadium in Nashville, Tenn. (3:30 p.m. CT on FOX, Univision and UDN).
Handed his first U.S. appearance by head coach Bruce Arena, it took Dwyer just 19 minutes to find his first goal for the MNT, when Joe Corona's shot deflected off Jorge Villafaña and fell perfectly to allow the debutant to smash home a volley from close range.
Ghana nearly equalized just before halftime when Villafaña was judged to have fouled Frank Acheampong in the penalty area, but Asamoah Gyan's spot kick in the third minute of first half stoppage time was read well by Brad Guzan, who sprawled out to his left to turn the shot around the post .
Fellow MNT debutant Kelyn Rowe and Kellyn Acosta helped the U.S. double its lead just after the break. Rowe was chopped down just outside the area, leading to Acosta's 52nd minute free kick, which saw the FC Dallas midfielder curve his effort around the wall and inside the lower right postfor his first international goal.
Ghana responded with a free kick of its own on the hour mark when Achampong expertly placed his free kick from 30 yards off the crossbar and inside the right post.
The Black Stars continued to put the USA under pressure, but the MNT closed out the 2-1 victory to move to eight matches unbeaten since Bruce Arena returned as head coach last November.
Next on the Schedule: The U.S. MNT kicks off the 2017 CONCACAF Gold Cup against regional rival Panama on Saturday, July 8 in Nashville, Tenn. Kickoff from Nissan Stadium is set for 3:30 p.m. CT and the match can be seen live on FOX, Univision and UDN.
Social: Twitter (@ussoccer;@ussoccer_esp);Facebook; Instagram; Snapchat (ussoccer_mnt)

Goal Scoring Rundown:
USA – Dom Dwyer (Jorge Villafaña), 19th minute: Dom Dwyer started off his international career in the best way possible. Villafaña dispossessed a Ghanaian defender on the left, and penetrated the area before cutting back for Joe Corona. The midfielder reached back to hit a shot which banked off Villafaña as he continued his run before falling for Dwyer who smashed a left-footed volley past Richard Ofori to tally his first international goal before pulling off an impressive double-flip in celebration. USA 1, GHA 0 [ WATCH ]
USA – Kellyn Acosta, 52nd minute: After Kelyn Rowe was fouled just outside the area by Jerry Akaminko, the man that shares his first name stepped up to give the U.S. a 2-0 lead. A regular free kick taker for FC Dallas, Kellyn Acosta calmly swerved a low effort around the Ghana wall and inside the right post, leaving Ofori flat-footed to record his first international goal. USA 2, GHA 0 [WATCH ]
GHA – Frank Acheampong, 60th minute: After a U.S. foul 30 yards from goal, Acheampong stepped up and impressively struck his free kick towards the upper right corner where it banked in off the cross bar and past Brad Guzan. USA 2, GHA 1 [WATCH] FINAL
Key Saves and Defensive Stops:
USA – Matt Hedges, 1st minute: Ghana looked to take advantage early when a long ball down the right was headed by U.S. defender Jorge Villafaña and fell straight into the path of Frank Acheampong. The speedy winger took the open space down the flank before cutting inside, but his centering pass looking for Raphael Dwamena was cut out well in the area by Hedges.
GHA – John Boye, 9th minute: After a spell of possession in Ghana's defensive half, Kellyn Acosta swung a ball from the left to Kelyn Rowe at the edge of the area on the right. The winger played a penetrating, first-time ball back across goal for Joe Corona, who was ready to pounce before Boye alertly put the ball over the end line for a corner kick.
GHA – Richard Ofori, 14th minute: A nice ball through the middle from Dax McCarty was cleverly flicked into space by Corona, giving Dom Dwyer a lane to goal up the right. The speedy forward cruised to the top of the area, but didn't get a full hit on his low effort as Ofori went down to his right to make an easy stop.
GHA – Richard Ofori, 24th minute: Ghana was fortunate not to go down to 10 men when Corona threaded a great ball through the Black Stars' back line for Dwyer. Ofori came far off his line and out of the box to challenge the U.S. forward, going in studs up to clear away the danger as he upended Dwyer, flipping the player in the process. Despite the severity of the infraction and being the last player back, Ofori was shown just a yellow card.
USA – Brad Guzan, 31st minute: Ghana pressed for an equalizer and won a free kick about 25 yards away from goal. Asamoah Gyan stepped up and curled a right-footed effort towards the upper right post, but Guzan read it all the way to make a comfortable stop.
USA – Brad Guzan, 45th+3 minute: Referee Ismael awarded a penalty kick after Jorge Villafaña was judged to have fouled Frank Acheampong at the six-yard box. Asamoah Gyan quickly picked up the ball to take the spot kick and aimed a low effort towards the right post, but was thwarted by a diving stop from Guzan to help the U.S. maintain a 1-0 lead going into halftime. The penalty save was Guzan's second in international play.
GHA – Richard Ofori and John Boye, 58th minute: After Dwyer forced a giveaway at the back he pounced and sent a quick effort that forced a diving save out of Ofori. The rebound fell for Corona whose follow-up effort was put out of danger thanks to a sliding clearance from Boye.
GHA – Richard Ofori, 85th minute: The U.S. nearly restored its two-goal lead when Jordan Morris broke free down the left and cross for his fellow substitute Alejandro Bedoya, whose pinpoint header at the right post was kept out as Oforio threw his body in front of the ball.
NOTES:
With the victory, the U.S. MNT remains unbeaten in eight matches since Bruce Arena's return as head coach, going 4-0-4, while conceding just four goals.
Dom Dwyer's 19th minute strike makes him the 48th U.S. MNT player to score in his international debut and first since Paul Arriola did so in a 3-1 win at Puerto Rico on May 22, 2016.
Kellyn Acosta hit home a lovely free kick in the 52nd minute to join Dwyer in tallying his first international strike
Making his 55th international appearance, goalkeeper Brad Guzan captained the side against Ghana and made two saves, including the penalty stop on Asamoah Gyan in first-half stoppage time to earn his 29th career win.
Guzan's penalty stop was the second of his international career and first since denying Hugo Rodallega in the USA's 1-0 loss to Colombia on July 5, 2007.
Having had his one-time change of association request granted by FIFA earlier this month, midfielder Kenny Saief made his U.S. debut when he entered for Joe Corona in the 71stminute.
Jorge Villafaña registered his first career assist on Dwyer's 19 th minute goal.
New England Revolution midfielder Kelyn Rowe was also handed his international debut by Bruce Arena, starting and going 61 minutes.
Center back Matt Hedges earned his first international start, partnering with Matt Besler on the back line.
Besler made his first U.S. MNT appearance since Nov. 15, 2016, at Costa Rica.
Midfielder Joe Corona earned his first cap since the 2015 Gold Cup Third-Place Match against Panama on July 25, 2015.
With the victory, the U.S. moves to 2-2-0 all-time vs. Ghana and 4-1-1 all-time when playing at Pratt & Whitney Stadium at Renschler Field.
All four matches between the United States and Ghana have ended with 2-1 results.
– U.S. Men's National Team Match Report –
Match: U.S. Men's National Team vs. Ghana
Date: July 1, 2017
Competition: International Friendly
Venue: Pratt & Whitney Stadium; East Hartford, Conn.
Kickoff: 5 p.m. ET
Attendance: 28,754
Weather: 78 degrees; cloudy
Scoring Summary: 1 2 F 
USA                         1 1 2
GHA                         0 1 1
USA – Dom Dwyer (Jorge Villafaña)          19th minute
USA – Kellyn Acosta                                  52
GHA – Asamoah Gyan                               60
Lineups:
USA:­ 1-Brad Guzan (capt.);, 2-Jorge Villafaña (3-Omar Gonzalez, 88), 5-Matt Besler, 6-Kelyn Rowe (9-Gyasi Zardes, 62), 10-Joe Corona (7-Kenny Saief, 71), 13-Dax McCarty, 14-Dom Dwyer (8-Jordan Morris, 76), 19-Graham Zusi, 20-Paul Arriola (11-Alejandro Bedoya, 72), 21-Matt Hedges, 23-Kellyn Acosta
Subs not used: 12-Bill Hamid, 22-Sean Johnson, 4-Matt Miazga, 15-Eric Lichaj, 17-Cristian Roldan, 18-Juan Agudelo
Head coach: Bruce Arena
GHA: 1-Richard Ofori; 3-Asamoah Gyan (capt.), 6-Mohammed Abu (13-Isaac Sackey, 30), 7-David Accam (2-Thomas Agyepong,45), 8-Ebenezer Ofori, 11-Raphael Dwamena (20-Majeed Waris, 66), 14-Jerry Akaminko (12-Samuel Sarfo, 81), 15-Rashid Sumalia (19-Nicholas Opoku, 40), 17-Lumor Agbenyenu, 21-John Boye, 22-Frank Acheampong (9-Kwadwo Poku, 71)
Subs not used: 16-Joseph Addo, 5-Gershon Koffie, 18-Winful Cobbinah
Head coach: Kwesi Appiah
Stats Summary: USA / GHA
Shots: 10 / 8
Shots on Goal: 5 / 3
Saves: 2 / 3
Corner Kicks: 4 / 7
Fouls: 13 / 17
Offside: 4 / 3
Misconduct Summary:
GHA – Richard Ofori (caution)                      24th minute
USA – Kellyn Acosta (caution)                      31
USA – Jorge Villafaña (caution)                   45+2
GHA – Issac Sackey (caution)                       61
Officials: 
Referee: Ismael Cornejo (SLV)
Assistant Referee 1: David Morgan (SLV)
Assistant Referee 2: Douglas Bermudez (SLV)
Fourth Official: Jaime Herrera (SLV)
Budweiser Man of the Match: Dax McCarty