USL Championship reveals group placements for Eastern Conference clubs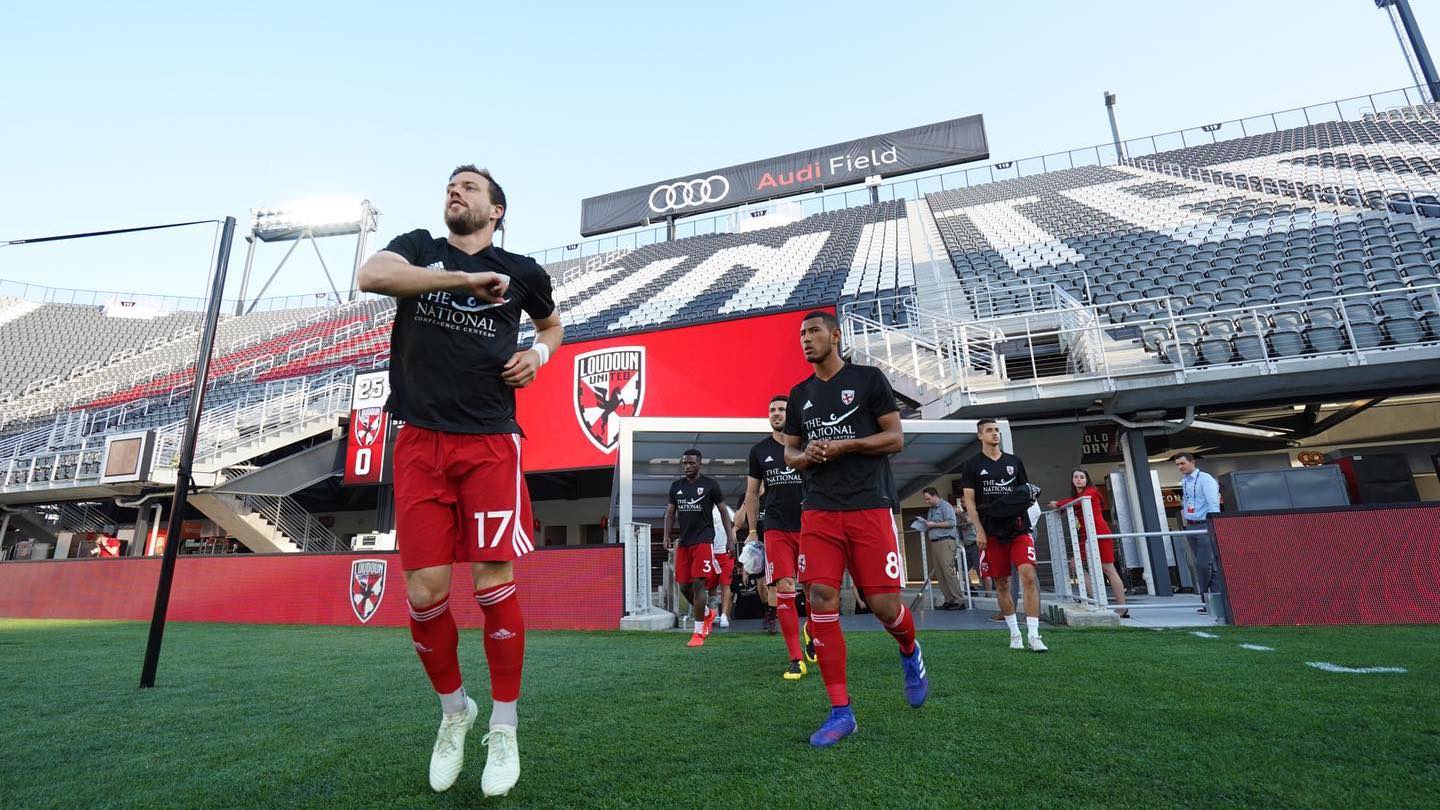 TAMPA, Fla. – The USL Championship announced on Friday the four groups made up of teams from the Eastern Conference that will battle for a place in the 2020 USL Championship Playoffs when the league returns to play on Saturday, July 11.
Group E: Indy Eleven, Louisville City FC, Saint Louis FC, Sporting Kansas City II
Group F: Hartford Athletic, Loudoun United FC, New York Red Bulls II, Philadelphia Union II, Pittsburgh Riverhounds SC
Group G: Birmingham Legion FC, Charlotte Independence, Memphis 901 FC, North Carolina FC
Group H: Atlanta United 2, Charleston Battery, Miami FC, Tampa Bay Rowdies
As detailed in the Championship's announcement of the updated season structure, each team in Group E, Group G and Group H will play its fellow group members four times during the regular season. Meanwhile, each team in Group F will play its fellow group members three times. The remaining games will be played against teams that fall within a similar geographic region.
Group Previews
Group E
The Kings' Cup and Louisville-Indianapolis Proximity Association Football Contest come to the fore with Louisville City FC set to take on its two biggest rivals in Indy Eleven and Saint Louis FC in what should be a fierce fight for the two playoff places. But don't overlook Sporting Kansas City II, which has a strong collection of young talent that could make things interesting as it looks to make its fourth trip to the postseason in five years after missing out last campaign.
CLICK HERE FOR GROUP E TEAM-BY-TEAM ANALYSIS
Group F
We've yet to see either Hartford Athletic or Pittsburgh Riverhounds SC in action this season, but with the Hounds having finished top of the Eastern Conference a year ago they would appear to be the team to beat among these five teams. The Athletic, meanwhile, believe the work put in by new Head Coach Radhi Jaïdi is going to give it a recipe for success, but with perennial playoff contender the New York Red Bulls II also included – and two teams in Loudoun United FC and the Philadelphia Union II aiming high as well – this group could provide some high-level entertainment.
CLICK HERE FOR GROUP F TEAM-BY-TEAM ANALYSIS
Group G
Two intriguing rivalries – one between the Charlotte Independence and North Carolina FC, the other between Birmingham Legion FC and Memphis 901 FC – make for what looks like on paper a group that's going to be hard to pick a winner from before the action begins. The Independence are the lone side with points to their name as the season resumes, with Legion FC having yet to see action, and they'll be hopeful of not only gaining the upper hand on their in-state rivals, but reaching the postseason for the first time since 2017.
CLICK HERE FOR GROUP G TEAM-BY-TEAM ANALYSIS
Group H
The Miami FC and Tampa Bay Rowdies were already scheduled to see plenty of each other this season, but the now-four scheduled meetings between the two teams are feeling like must-see games, and they could prove key to which team advances to the postseason. With the Charleston Battery aiming to keep its record of being the lone side to reach the USL Championship Playoffs in every season of the league's history, and Atlanta United 2 bringing some top young talent as well, there's a lot to look forward to here.