USA TODAY/United Soccer Coaches High School Rankings (Boys Week 5)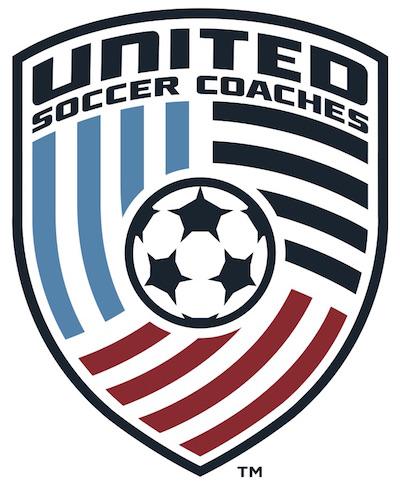 KANSAS CITY, Mo. (Via United Soccer Coaches) – United Soccer Coaches (formerly the NSCAA) and USA TODAY High School Sports released today the fifth boys and girls soccer polls in the USA TODAY/United Soccer Coaches Super 25 Fall Rankings.
Led by head coach Jim Wandling, St. Benedict's Prep (Newark, N.J.) holds onto the No. 1 national ranking in the boys poll with a perfect 10-0-0 start to their season, including last week's 5-1 win over previously top-ranked Pennington in a rematch of last year's Prep A state championship.
+READ: USA TODAY/United Soccer Coaches High School Rankings (Girls Week 5)
USA TODAY/United Soccer Coaches Super 25 Fall Boys – National – Poll 5 – October 3, 2017
| Rank | School | Prev. | W-L-T |
| --- | --- | --- | --- |
| 1 | St. Benedict's Prep (Newark, N.J.) | 1 | 10-0-0 |
| 2 | Salesianum School (Wilmington, Del.) | 4 | 7-0-0 |
| 3 | Liberty (Olentangy, Ohio) | 2 | 9-0-1 |
| 4 | McQuaid Jesuit (Rochester, N.Y.) | 6 | 12-0-0 |
| 5 | Blue Valley Southwest (Overland Park, Kan.) | 9 | 8-0-0 |
| 6 | E.O. Smith (Storss, Conn.) | 15 | 5-0-0 |
| 7 | Marquette University High (Milwaukee, Wis.) | 7 | 11-1-1 |
| 8 | Fort Collins (Fort Collins, Colo.) | 25 | 8-0-1 |
| 9 | Conestoga (Berwyn, Pa.) | 10 | 11-0-1 |
| 10 | Archbishop Curley (Baltimore, Md.) | 11 | 11-0-1 |
| 11 | Wayzata (Plymouth, Minn.) | 13 | 12-0-2 |
| 12 | Martin Luther King, Jr. (New York, N.Y.) | 16 | 8-0-0 |
| 13 | Libertyville (Libertyville, Ill.) | RV | 11-0-1 |
| 13 | Dublin Coffman (Dublin, Ohio) | NR | 11-0-2 |
| 15 | Bishop Gorman (Las Vegas, Nev.) | 14 | 12-0-2 |
| 16 | Nauset Regional (Eastham, Mass.) | 24 | 7-1-0 |
| 17 | Delbarton School (Delbarton, N.J.) | 17 | 8-0-1 |
| 18 | Dodge City (Dodge City, Kan.) | 18 | 10-0-0 |
| 19 | Commack (Commack, N.Y.) | 21 | 9-0-1 |
| 20 | Stillwater Area (Stillwater, Minn.) | 22 | 11-1-1 |
| 21 | Zionsville (Zionsville, Ind.) | RV | 14-0-3 |
| 22 | St. Christopher's School (Richmond, Va.) | RV | 11-1-1 |
| 23 | La Cueva (Albuquerque, N.M.) | RV | 8-0-4 |
| 24 | Bangor (Bangor, Maine) | RV | 8-0-0 |
| 25 | Naperville North (Naperville, Ill.) | NR | 16-1-1 |
Records shown are through games of Oct. 1, 2017
Also receiving votes: Peters Township (McMurray, Pa.), Fayetteville Manlius (Manlius, N.Y.), Whitefish Bay (Milwaukee, Wis.), Beavercreek (Beavercreek, Ohio), Manchester Central (Manchester, N.H.), Fairmount (Fairmount, W.Va.), McMinnville (McMinnville, Ore.), Seton Hall Prep (West Orange, N.J.), Paul Laurence Dunbar (Lexington, Ky.), Arlington (LaGrangeville, N.Y.), Skyline (Ann Arbor, Mich.), Bishop Miege (Roeland Park, Kan.), Cardinal Gibbons (Raleigh, N.C.), Grant (Portland, Ore.), Reitz Memorial (Evansville, Ind.), Norwalk (Norwalk, Conn.), St. Anthony's (Melville, N.Y.), Rockhurst (Kansas City, Mo.), Kearny (Kearny, N.J.)