USA to participate in CONCACAF U-15 Girls Championship for first time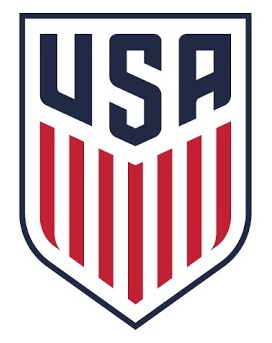 CHICAGO (Via U.S. Soccer) – The U.S. Under-15 Girls' National Team will for the first time participate in the CONCACAF U-15 Girls' Championship, with the 2016 tournament taking place from August 9-21 at the ESPN Wide World of Sports Complex at Disney in Orlando.
Twenty-two CONCACAF teams and one CONMEBOL team will participate in this year's tournament, designed to encourage development for youth players from across the confederation while promoting competition at the international level.
"We are excited about this incredible opportunity to complete against the top opponents from the CONCACAF region along with Venezuela," said U.S. Under-15 Girls' National Team head coach Mark Carr. "This competition gives us the chance to showcase what we have learned in the first 18 months of this U-15 Girls' National Team cycle and it will highlight where we are as a group and also where we need to improve before entering the U-17 World Cup cycle."
+Read: Roster named for U.S. U-17 Women's National Team training camp
The inaugural CONCACAF tournament for this age group took place in 2014 in the Cayman Islands with Canada defeating Haiti 4-1 in penalty kicks to take the title.
The USA was drawn into Group A where it will face Mexico, Trinidad & Tobago, Haiti and the Dominican Republic. All matches in the tournament will be 70 minutes with 35 minute halves.
The USA opens its tournament on Aug. 9 against Trinidad & Tobago (9 a.m. ET), before facing Mexico on Aug. 10 (9 a.m. ET), Haiti on Aug. 12 (11 a.m. ET), and the Dominican Republic on Aug. 13 (11 a.m. ET).
"This competition is not only great for us, but also for the 21 other teams as we collectively grow the women's game in this region," added Carr. "Getting international games for players in this age group is extremely valuable and productive as they all work to move up through the age groups in our National Team programs."
+Read: Youth Soccer Top 25 Twitter Rankings entering July 2016
The teams were divided into three groups of five and two groups of four. All group winners, including the second place teams from groups A, B and C, will advance to the quarterfinals on Aug. 17. Semifinals will take place on Aug. 19 with the winners advancing to the final set for Aug. 21.
2016 CONCACAF U-15 GIRLS' CHAMPIONSHIP GROUPS
Group A: United States, Mexico, Trinidad & Tobago, Haiti, Dominican Republic
Group B: Canada, Costa Rica, Venezuela, Jamaica, El Salvador
Group C: Puerto Rico, Nicaragua, Santa Lucia, Grenada, St. Vincent & the Grenadines
Group D: Barbados, U.S. Virgin Islands, Curaҫao, Anguilla
Group E: Bermuda, Cayman Islands, Antigua & Barbuda, Bahamas