USA set to face Paraguay in FIFA U-17 World Cup Round of 16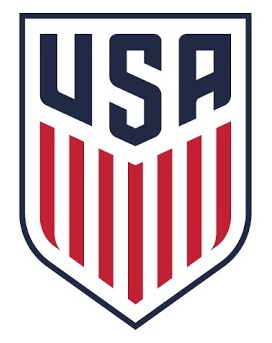 (Via U.S. Soccer) – The U.S. Under-17 Men's National Team will look to advance to the Quarterfinals of the 2017 FIFA U-17 World Cup when it meets Paraguay on Monday, Oct. 16, at Jawaharlal Nehru Stadium in New Delhi, India. The match will be broadcast on FS2, and Telemundo En Vivo (telemundodeportes.com) with kickoff set for 10:30 a.m. ET. Fans can also follow the match on twitter at @usscocer_ynt.
The USA finished third in Group A, after handling host India (3-0), defeating Ghana (1-0) and falling in its final match to Colombia (3-1). Meanwhile, Paraguay enters the match after finishing first in Group B with a 3-0 record, including victories over 2017 Africa U-17 Cup of Nations Champions Mali (3-2), New Zealand (4-2) and Turkey (3-1).
+READ: USA advances to U-17 World Cup Round of 16 despite loss to Colombia
U.S. U-17 head coach John Hackworth detailed how the USA would approach the Round of 16:
"This team has character. We have some values that we stand by. These are still 16 and 17-year-old boys that this experience, the quality of the competitor that we faced today is always going to be a huge test for them. But we just have to go back to the process that we've done to get here. We've always been a team that has learned from our mistakes, and we certainty made our mistakes in that second half. So, I hope that our team does what we normally do. We'll get ready for whatever opponent we face and try to advance in this tournament."
FIRST TIME ENCOUNTER
In the 16 previous U-17 FIFA World Cups, the USA and Paraguay have never faced each other. The closest the matchup came to fruition was in 1999, when both Paraguay and the United States reached the quarterfinals. The USA went on the beat Mexico 3-2 while La Albirroja ended their best ever U-17 World Cup run, falling to eventual Champions Brazil, 4-1.
HISTORY AFTER THE GROUP STAGE
Thursday's Round of 16 game vs. Paraguay will mark the eighth time that the USA will enter the initial knockout round, and first since 2011, when Germany ended the USA's run, a 4-0 loss in the Round of 16. Overall, the USA have posted a 1-7 record in the first post-group stage knockout round, falling to Qatar (1991), Poland (1993), Brazil (2003), Netherlands (2005), Germany (2007, 2011) and Italy (2009). The lone victory came in 1999 when the USA defeated Mexico 3-2 in the Quarterfinals before falling to Australia and Ghana in the Semifinals and Third-Place match, respectively.
Paraguay will look to earn its first ever victory in the second stage of the tournament in their first knockout match since 1999.
LEANING ON THE EXPERIECE AND LEADERSHIP OF JOSH SARGENT
Josh Sargent, who most recently played in the 2017 FIFA U-20 World Cup, become the second player in U.S. Soccer history to compete in both Men's youth World Cups in the same calendar year, a feat first achieved by feat Freddy Adu in 2003. Sargent's opening goal vs. India set another record, this time as the only player to score in both youth World Cups in the same calendar year. He also joined an elite group of Youth National Team players to score in both major tournaments, a list that includes Adu, Jozy Altidore and Taylor Twellman.
Wearing the armband for his like-age U-17 counterparts in the FIFA U-17 World Cup, you can expect teammates to look to Sargent for leadership and composure during the team's win-or-go-home game against Paraguay. After the team's defeat to Colombia, Sargent had the following to say about how the team would bounce back in the Round of 16:
"It's going to be hard and everybody is going to reflect on it, but it's important that we move on and prepare ourselves the best that we can for our next match. You are going to have setbacks in life, especially in your soccer career, but it's how you overcome those setbacks. I know this team will be very well prepared to give it our all the next game."
During the U-20 World Cup, Sargent had a breakout performance, earning the competition's Silver Boot with four goals and an assist. His two-goal performance in the team's opening group game against Ecuador went into the record books as he eclipsed Jozy Altidore as the youngest U.S. player to score at the FIFA U-20 World Cup at 17 years, 91 days. After scoring his fourth goal of the tournament in the Round of 16 against New Zealand, Sargent tied Taylor Twellman (1999), Eddie Johnson (2003), and Jozy Altidore (2007) for most goals scored by a U.S. player at a FIFA U-20 World Cup. Sargent was also a dominant force at the CONCACAF U-17 qualifying tournament in Panama, finishing third in the Golden Boot standings with five goals while also earning tournament Best XI honors.
HOW THEY GOT TO THE WORLD CUP
The USA finished second at the CONCACAF Under-17 Championship in Panama City, Panama, last April, scoring 20 goals while allowing six. The USA opened the tournament with a 5-0 win vs. Jamaica, led by a brace from Ayo Akinola and goals from Chris Durkin, Tim Weah, and Josh Sargent.
The USA followed that result with four more wins, defeating Mexico (4-3) and El Salvador (1-0) to win the group. Victories against Honduras (3-0) and Cuba (6-2) in the classification stage earned a berth to the World Cup. In the final, a rematch against Mexico, the USA held a 1-0 advantage into stoppage time before seeing the game forced into penalty kicks on a 92nd-minute equalizer. Despite the USA converting four of its five attempts, Mexico converted on all five to take home the regional title.
Nine different players scored for the USA during the qualifying tournament. Golden Glove honoree Justin Garces, Jaylin Lindsey, James Sands, Chris Durkin, and Josh Sargent earned selections to the tournament's Best XI. Sargent's five goals and Akinola's four placed the pair in third and fourth, respectively, in the Golden Boot standings. Carleton and Weah each added a pair of goals, while Blaine Ferri, Bryan Reynolds Jr. and Indiana Vassilev also scored a goal apiece. Midfielder George Acosta led the team with three assists.
Paraguay qualified for the 2017 U-17 World Cup by finishing third at the 2017 South American Under-17 Football Championship, to claim one of four spots from the CONMEBOL region. Drawn into Group B, Paraguay finished second, out of five nations, in its group to advance to the final stage where the top six remaining teams competed for the four World Cup berths. In the final stage, Paraguay drew eventual Champions Brazil (2-2), drew Ecuador (2-2), defeated Chile (2-0), took down Venezuela (3-1) before falling to Colombia (2-1) to cement their third-place finish.
Here's a look at their results:
Group Stage
Feb. 26
1-0 W vs. Argentina
Feb. 28
2-2 D vs. Venezuela
Mar. 2
1-1 D vs. Brazil
Mar. 4
2-0 W vs. Peru
Final Stage
Mar. 7
2-2 D vs. Brazil
Mar. 10
2-2 D vs. Ecuador
Mar. 13
2-0 W vs. Chile
Mar. 16
3-1 W vs. Venezuela
Mar. 19
2-1 L vs. Colombia
U-17 WORLD CUP PEDIGREE
The USA had its best tournament showing in 1999 when future U.S. MNT stars DaMarcus Beasley and Landon Donovan led the team to a fourth-place finish after falling to Ghana in the Third-Place match. The game was played in front of a roaring crowd of nearly 16,000 at North Harbour Stadium in Auckland, New Zealand.
The USA has participated in 12 of the previous 13 U-17 World Cups, missing 2013's tournament in the United Arab Emirates. Including the team's run in 1999, the USA has made it out of the group stage eight times, reaching the Quarterfinals five times (1991, 1993, 1999, 2003, 2005).
Over 46 matches in its 12 runs at the U-17 World Cup, the USA has posted a 16-23-7 record with the most success coming against Italy, defeating the Azzurri twice (1991, 2005).
Paraguay makes their fourth U-17 World Cup appearance, and second consecutive. Most recently, in 2015, La Albirroja defeated Syria (4-1) to open the tournament, but were unable to tack on any additional points after falling to France (4-3) and New Zealand (2-1). Without any additional points, Paraguay just missed out on advancing as a best third-place team.
In 10 games played in 1999, 2001 and 2015, Paraguay's U-17s have posted a 5-4-1 record, scoring 23 goals to 19 allowed.
U.S. U-17 MNT Roster by Position (Club; Hometown)
GOALKEEPERS (3): Alex Budnik (Sockers FC; Arlington Heights, Ill.), Carlos Joaquim Dos Santos (S.L. Benfica; Philadelphia, Penn.), Justin Garces (Atlanta United FC; Miami, Fla.)
DEFENDERS (6): Sergiño Dest (Ajax; Almere-stad, Netherlands), Christopher Gloster (New York Red Bulls; Montclair, N.J.), Jaylin Lindsey (Sporting Kansas City; Charlotte, N.C.), James Sands (New York City FC; Rye, N.Y.), Tyler Shaver (New York City FC; Greenwich, Conn.), Akil Watts (Portland Timbers, Fort Wayne, Ind.)
MIDFIELDERS (6): George Acosta (North Carolina FC; Hollywood, Fla.), Taylor Booth (Real Salt Lake; Eden, Utah), Christopher Durkin (D.C. United; Glen Allen, Va.), Blaine Ferri (Solar Soccer Club; Southlake, Texas), Chris Goslin (Atlanta United FC; Locust Grove, Ga.), Indiana Vassilev (Unattached; Savannah, Ga.)
FORWARDS (6): Ayo Akinola (Toronto FC; Brampton Ont.), Andrew Carleton (Atlanta United FC; Powder Springs, Ga.), Jacobo Reyes (C.F. Monterrey; Houston, Texas), Bryan Reynolds (FC Dallas; Little Elm, Texas), Joshua Sargent (St. Louis Scott Gallagher Missouri; O'Fallon, Mo.), Tim Weah (Paris Saint-Germain F.C., Rosedale, N.Y.)
Paraguay U-17 MNT Roster by Position (Club, Club Country)
GOALKEEPERS (3): Diego Huesca – (Valencia CF, ESP), Jonathan Martinez – (Club Olimpia, PAR), Angel Roa – (Club Olimpia, PAR)
DEFENDERS (6): Pedro Alvarez – (Club Cerro Porteno, PAR), Alexis Duarte – (Club Cerro Porteno, PAR), Roberto Fernandez – (Club Guarani, PAR), Jesus Rolon – (Club Olimpia, PAR), Marcelo Rolon – (Club Libertad, PAR), Luis Zarate – (Club Libertad, PAR)
MIDFIELDERS (6): Julio Baez – (Club Cerro Porteno, PAR), Giovanni Bogado – (Club Libertad, PAR)
Stevens Gomez – (Club Cerro Porteno, PAR), Braian Ojeda – (Club Olimpia, PAR), Alan Rodriguez – (Club Cerro Porteno, PAR), Victor Villasanti – (Club Guarani, PAR)
FORWARDS (6): Blas Armoa – (Club Sportivo Luqueno, PAR), Fernando Cardozo – (Club Olimpia, PAR), Antonio Galeano – (Club Rubio Nu, PAR), Fernando Romero – (Club Nacional, PAR), Leonardo Sanchez – (Club Olimpia, PAR), Anibal Vega – (SE Palmeiras, BRA)
HACKWORTH CLOSES IN ON WORLD CUP WIN NUMBER SIX
Competing in his third World Cup at the helm of the United States' U-17 MNT, head coach John Hackworth (2005, 2007, 2017) has tied John Ellinger (1999, 2001, 2003) with the most all-time head coaching appearances in the U-17 World Cup. Hackworth now trails only Roy Rees, who coached two U-17 World Cups (1991, 1993) after leading two teams (1987, 1989) in the previous U-16 edition.
Hackworth's 2005 squad, which included current U.S. MNT stars Jozy Altidore and Omar Gonzalez, finished atop its group after going undefeated against Korea DPR (3-2), Italy (3-1) and Ivory Coast (1-1). In their quarterfinal matchup against Netherlands, the USA fell 2-0 in a hard-fought game that saw five cautions and two players sent off.
Two years later, Hackworth brought his 2007 U-17 side back to the World Cup, leading the team to a second-place finish in its group. In the Round of 16, the USA was matched up against a tough Germany squad that sent the USA home with 2-1 defeat.
After the USA's win against Ghana, Hackworth moved into a two-way tie with John Ellinger for second place on the all-time wins list. With his five, Hackworth now only trails Roy Rees (6).
RETURN TO JAWAHARLAL NEHRU STADIUM
The USA played its first two Group A games of the 2017 FIFA U-17 World Cup at Jawaharlal Nehru Stadium in New Delhi before traveling to Dr. DY Patil Stadium in Navi Mumbai to close out group play against Colombia. The USA fared much more favorably in New Delhi, capturing all six of its Group A points, defeating the host nation 3-0 in front of 46,000 fans before raking in three additional points with a hard-fought 1-0 win over Ghana.
The Jawaharlal Nehru Stadium (JLNS) in New Delhi is one of three FIFA U-17 World Cup India 2017 stadiums to be named after Jawaharlal Nehru, who was India's first Prime Minister (1947-1964), and one of the nation's main political figures during and after the struggle for independence. The Jawaharlal Nehru Stadium is the fourth largest multipurpose stadium in India, with a capacity of 58,000. It was built in 1982 for the Asian Games and renovated completely for the 2010 Commonwealth Games. It also hosted the 1989 Asian Championships in Athletics.
Amazingly, situated in the venue is the "Phoota Gumbad", a tomb believed to belong to Tughlaq dynasty. The monument has survived over seven centuries, and has been saved for posterity due to its historical significance.