U.S. Soccer president Sunil Gulati addresses state of USMNT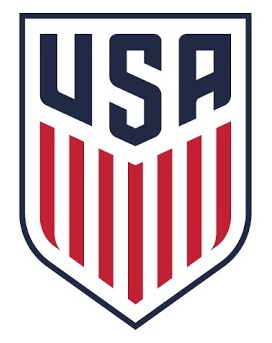 U.S. Soccer President Sunil Gulati addressed members of the media via a teleconference on Friday, October 13.
Opening Statement:
"Obviously, the end of the qualifying campaign on Tuesday was very disappointing to all of us. It's a shock to the system and while we had some ups and downs throughout the process, we fully expected to qualify going into the game on Tuesday. Clearly, we didn't do enough to win that game or tie the game, and results in other venues didn't help. So that's a big disappointment for me personally — I've been involved with the program for a long time — and for all of our fans. I take the responsibility for not getting the job done and getting to Russia.
"I want to thank Bruce [Arena] for everything he has done for the game over a long period of time. It's unfortunate it ended on Tuesday the way it did, but Bruce's record, both at the college level, the professional level and with our National Team program has been extraordinary. It saddens me at a personal level that it ended the way it did.
+READ: Bruce Arena resigns as USMNT head coach
"We do have games – at least one game, and probably two, in November with the senior National Team. The first game in Europe, the second game likely to be in Europe, and in the next seven to 10 days, we will decide and name the coach for those games. We're not prepared to do that today.
"We're going to look at everything we do on the technical side – on the men's side and on the women's side to a lesser degree right now. It's something we do after every major competition, whether we've been successful or not successful or not lived up to what we hoped. This will obviously be a much deeper dive given that we haven't qualified for the first time in 28 years but we will look at everything, from our player development programs, to our coaching, to our refereeing to our facilities to the pay-to-play model to the role of universities. Where we need to make major changes, we'll do that. Where we need to make incremental changes, we'll do that. We'll take our time with that.
"Unfortunately, we have the luxury of time before we have competitive games again with the senior team, but all of our youth teams and a number of our women's teams are still playing. So, we will take a deep dive into that, probably get some external help, so as not to be insular as to how we look at these things, but basically everything will be looked at. Not qualifying is unacceptable – not acceptable to us, to our leadership, to our board and certainly to our fans, players and everyone else involved in the game. We had a board meeting last night to discuss these things very briefly, and that's the path we've chosen to go forward with."
Looking back, what do you think are the biggest reasons the pipeline of players has sputtered so much in the last decade, causing a lack in certain places that has led to this and the last two Olympic teams failing to qualify?
"I'm not sure I'd identify one reason or say that the pipeline has dried up. You look at the players that are in the pipeline now and they're maybe a little bit younger, some of the ones that people know quite a bit about, whether it's Christian or Weston McKinnie, or Matt Miazga or Carter-Vickers.
"So, clearly, we didn't qualify for two Olympics and that perhaps left a gap of a few years of players who had a lot of experience and might have been able to help us in this. But I don't think I can point to one single thing. If we could, then we would try to rectify that one point. So, I think it's any number of things, but I'm not going to pre-judge that. We're going to look at everything and see what's gone wrong, what we can do better and what needs to be completely overhauled."
+READ: USSDA Boys East Conference Recap – October 7-8, 2017
Obviously, Bruce is out now. How much responsibility do you take, as the president of the Federation, for the situation? And do you also plan to step aside or not seek re-election in a few months? Where do you stand on that?
"I think I said early on, I take full responsibility. And on the second two questions, no, I don't plan to resign and it's not the right day for me to talk about my personal future plans in terms of the Federation's presidency."
You have yet to announce that you will not run again for the U.S. Soccer presidency in February. Knowing that you have already had 12 years in the presidency and can still have a big impact on the FIFA Council until 2021 and by leading the organization of World Cup '26, why would it be a good thing, after this shock to the system and your role in it, for you to be rewarded with four more years as U.S. Soccer president?
"I don't think that's a decision that you or I get to make, that's a decision that people that get to vote make.
"I don't judge whether it's Bruce's record on this last game, but the totality of everything he's done and if I look at the totality of where we've come from and where the game is generally now, with our professional leagues, with player development, with our economic resources, all of those things. Those things didn't happen overnight and they didn't happen on their own. So, I think if you look at all of that, then I'll make a decision and voting delegates can make a decision.
You said you haven't made a decision about whether you're going to run for USSF president again, so who is going to oversee this process of hiring the next coach and how will this process differ in light of the fact that the person that started the cycle, didn't finish it the last two times?
"Well, we've got two different processes. One is a short-term process about who's going to take the team in November and then a longer review of the program and decisions about long-term planning for the coach.
"We don't need a long-term four-year commitment to a coach by February or March. I'm not saying that won't happen, but that's not necessary. What we need is someone to guide the team in November and that's a much easier, straightforward decision because it's a short-term situation."
When will you make a decision on running again? And looking back in this qualifying cycle, what would you do differently knowing what you know now?
"Certainly, there are things you would do differently. I think that's probably true for all of us, and it's certainly true for me. The number of places that one can make substantive changes or decisions, in my role, are relatively limited, but they're big decisions, obviously. The same is true for the coach or the players. Clearly, any time you don't achieve the results you want you look back and you would do some things differently. I don't think I want to get into any of the specifics because quite often, they're personnel decisions. So, I don't think I'm going to get into any specifics, but I would certainly do some things differently."
A decision on running, when will you make that?
"In the coming weeks."
Who, exactly, will be making the decision on the short-term coach and do you believe that a change in process is needed when choosing the long-term coach? Where it's not just one person but perhaps multiple people in powerful positions, whether it's the technical director or some sort making a decision on who will be the next long-term coach of the U.S. National Team?
"All of those decisions aren't made by one person. In the end, it's my final decision, but we have a search committee, we go through a process and it's not a singular person that makes the decision. The final decision, clearly, has to be made by one person.
"So, in the short term, that'll come down to three or four of us who are part of that process for the November decision, that's much easier. And the longer-term decision, we'll have a group of people that will look at this and maybe take a little bit longer. So, there may be a change in that process, but it's never been a singular decision. And that's true whether it's on the men's side or the women's side."
You could say that this was the third or fourth time that a coach who you re-hired after a relatively successful run did not succeed. Is that a coincidence do you think? Or is there a lesson here to be learned?
"I don't think you can draw full conclusions from a relatively small sample. I talked about this some years ago. When people point out that second-cycle coaches after the World Cup haven't done as well as they did traditionally in their first cycle, a couple of things: it's a very small sample, and it's a biased sample in that people who get renewed, generally have done well in their first cycle, otherwise you don't get renewed.
"So, trying to mimic those early results again, is not easy. That's a very small sample. So, I don't know if there's a definitive pattern. There are some models around the world where people have been successful both cycles and in other cases, less so.
"If you look at Bruce's record, and in this case, it's two cycles plus, every World Cup run we've had since 1990, including our participation at the World Cup, with the exception of 1998, the margin has been extraordinarily narrow. I could talk about '90 in qualifying, '94 in getting through to the second round, '98 is an outlier. 2002, we were in a similar situation at the end of the first round, where our game was out of hand and we're waiting for results in other games. 2006, in a play and a penalty kick. 2010, Landon's late goal. 2014, Ronaldo's late goal. So, the margin is quite narrow and I'm not sure that I could draw any sensible conclusions about second-cycle coaches based on that."
It sounded like you tipped your hand a little bit earlier when you said, 'It's up to the voters,' on the matter of the presidency. Does that mean you're going to be listening to the voters in the next few weeks or what did you mean by that? Or should I not read into it at all?
"You shouldn't read into that. The question was about being president again. The first decision is the one I have to make. And the second one, if I decide that I'm going to seek election again, then the voters get to decide."
On specific issues with player development and whether there is anything that that will be targeted as the system is reviewed, and whether Major League Soccer will be part of that system:

"The answer to the first question is: I have certain thoughts but I don't think we have all the answers so we will look at everything. The unique situation that we have is that we have far more resources now than we've ever had and our No. 1 priority has always been player development, along with health and safety and so on. We have more resources for two reasons, one because U.S. Soccer has more resources now, and two, because of MLS and its Academy system and its millions and millions of dollars in investment in player development. MLS and our other professional leagues will certainly be involved, MLS has been the most involved in youth player development in a partnership, in some cases with us, in other cases in slightly different ways. All of the things that we all talk about over the last decade: the pay-to-play model, inner-city soccer, what should we be doing at youth levels, and so on, we're going to be looking at all of that, and some of those things will no doubt get adjusted and some of them we think we may be on the right track. We will look at that in a comprehensive way, with resources behind it and see what the best way going forward is. We've looked, over the last several years, at a lot of different models around the world and tried to adapt some of them to the unique circumstances of the United States. That will continue. As I mentioned, we'll try to get some outside expertise to look at what we're doing so we're not doing things in an insular way, and maybe we're not on track in some areas and then we'll make adjustments."
On claims that Major League Soccer has helped CONCACAF rivals more than the U.S. Men's National Team:
"The fact that we have a number of teams in the region and, obviously, in CONCACAF, that have important players playing in the league is, I think, a positive thing overall, for the league and for our overall development because our players are playing against better players, or the competition is better. I don't think there's any way to deny that that helps some of those national teams. I don't think that there's any rationale in trying to limit that or prohibit that in any way. For sure, having top players from France, as an example, playing in the Premier League, helps the French National Team, but the Premier League would never thing, 'Okay, we're not going to allow that to happen.' While most of the goals of MLS and U.S. Soccer are in sync, it's not 100 percent the case, and MLS has to continue to grow, and I think that the league's growth, including with international players, is good for the long-term development of the game. I have no doubt it's helped the U.S. National Team program, and Tuesday doesn't change my view of that, and the fact that there are players, whether it's from Trinidad or Costa Rica playing in the league who are helped, doesn't change my view of that."
On whether his position requires a public mandate to maintain his position as U.S. Soccer President:
"What do you mean by public mandate? We have a public mandate and a legal mandate through the United States Olympic Committee and requirements with all sorts of representation. But, U.S. Soccer, like all of the other (National Governing Bodies) is a membership-based organization and we recently added fans to our voting constituency for the first time. I don't know if any other NGB around the world, at least soccer NGB, has that. So, we've given now fans direct representation at our shareholders meeting. It's a first. It happened at our last meeting and, it's not 50 percent of the vote or anything like that, but it's a stake. And I don't know that any other NGB in the United States, or anywhere around the world, has that. We've got Independent Directors. I only know of two around the world that have that, two soccer bodies. We have athlete representation as required by U.S. law. I know of very few, there's a couple around the world that have that. So, we are far less insular than virtually any governing body in the sport around the world in terms of having some fan representation, having independent representation, and having athletic representation. And then the others are, obviously, elected by constituent groups, whether it's youth, adults, and so on. I think you'd find that a much broader base of voters and representation than you'd find almost anywhere else in the world."
On the process of hiring a new U.S. Men's National Team head coach and whether there is a specific profile in mind:
"No, I don't think there's a definitive profile; someone who can lead the team to success and help us with overall tactical improvement. From my perspective, right now and we'll talk internally, whether it's international or domestic or what the specific profile and characteristics are, the answer is no. Not as of today, certainly."
On whether the upcoming friendly matches were set before or after Tuesday:
"We had multiple contingencies from who we might play based on whether we qualified directly, whether we had an intercontinental playoff, and if we didn't qualify, as well as opponents who were playing on the same date that might be available. So, there were contingencies in all cases on the games."
On whether not having qualified will result in a push for development in areas that people have long regarded as problems, such as pay-to-play and inner-city outreach:
"Perhaps. I think first we have to figure out what solutions are in those areas. So, let's just look at the pay-to-play model. It would be great to say that no one playing soccer, recreational or competitive soccer, will pay anything. That's not going to happen in the current environment. And, by the way, it doesn't happen in most countries that players pay nothing, that's a misnomer. Now, what we have to do is make sure that players aren't prohibited from playing, but if you can afford it, you pay for, whether it's a piano lesson or soccer. Our resources and those resources of the leagues and so on would be greatly taxed if you said we're not going to have any pay-to-play models. But, what you want is as things become more expensive, where there's a roadblock, you'd like to do something about that. MLS, through its programs, the [Development] Academy program through its scholarship programs, has done that at one level. But, we need to go deeper than that. Or, the inner-city stuff, especially the Foundation is doing a lot of work there, and we're doing a lot of work there on training centers and so on. But, A, we need to find the right solutions; what will work? And we're trying some experimental things in different parts of the country. We started a program with some very young players in the state of Washington and seeing if that's scale-able and transportable, and some things that have worked elsewhere. So, finding the solution and then, I think, really the question you're asking is, to the extent that we have political hurdles, does this help overcome them, I think the answer is yes, because we'll have a unified mission and people will see an urgency, but we have to collectively find out what we believe is the right way to go before we try to implement programs."
Do you think U.S. Soccer needs to make some changes in terms of its structure and perhaps add some folks who work on player development or the Technical Director role or even provide a salary to incentivize the position [of Federation President]?
"We have looked at some of those things and will continue to look at those. We went through quite a major review of our governance two years ago with outside help from McKinsey. We went through quite an extensive review of leadership in our staff with Heidrick & Struggles and we continue to do those things. We didn't think it was major lapses in those areas but we wanted to get better especially given some of the things happening in the international world. We will look at all those things again whether it's additional resources in the technical area, whether it's a different structure, whether it's the compensation structure with the staff; all of those things. We don't have anything perfect here for sure in any of those areas, so any place we think we can get better and have outside people help us do that we're happy to do that and will continue to do that. The Board has been very much engaged in doing just that over the last 18 months."
Tuesday is going to be a day that will be written about for a very long time. Was there anything before the game or during the game that gave you any premonition that something was wrong? How confident were you going into the game that the U.S. would get the point or the three points that would have got them through?
"Any time you're playing a do-or-die game you're nervous about it. That was no different. It's the first time since '89 – in Trinidad as it turned out – that we'd gone down to game 10. So, no premonitions about not advancing, but am I nervous and concerned? Always. In the end, we didn't get it done but there was no premonition about that."
The Technical Director role was brought into place when Jurgen [Klinsmann] was the head coach [of the U.S. Men's National Team], he was also the Technical Director, then it was taken out of place when he was fired. Do you foresee bringing that role back as someone who's not the [MNT] head coach? How busy do you want to see the Men's National Team in 2018? It doesn't have another meaningful game for about 20 months, so what are you looking for this team to achieve in the meantime?

"On the first, we ideally would like to have a Technical Director. Most of that responsibility over the last year, year-and-a-half has been filled by Tab Ramos. He's got the title of Youth Technical Director but since so much of what we do is under the age of 23 in terms of player development, Tab's had quite a wide role in addition to coaching the Under-20 team and overseeing the 20s, the 17s and all of our appointments to the [Men's] National Youth Teams. For the most part, he's filled that [Technical Director] role. We do see having two distinct roles if we can find the right people. That [senior team Technical Director] role is a very unique and specific role and frankly harder in many ways to fill than the [Men's] National Team head coach role. In terms of measuring the results, success and progress of that role is a lot harder because it's a long-term situation.
In terms of activity in 2018 and the rest of this year, we'll have a full program of games and, I expect us to play on all the FIFA dates as well as some games prior to the [2018] World Cup with teams that are going to the World Cup, or not, and want friendly games. So, we'll have a full calendar of games."
Some people think there's a need for more people with a high-level playing background to be involved not just involved in the coaching side of the Federation but the administrative side. Do you think there's a need for that?

"Perhaps and I think we'll see some of that. But, it depends on what you mean on the administration side. Use Tab Ramos as an example. Tab is involved as a coach, but he's also in our administration as Technical Youth Director and you're seeing a lot of that in MLS. You look at Carlos Bocanegra who's not coaching or Michael Burns who's not coaching. Might we need some more expertise and high-level playing experience at U.S. Soccer? That's something we're certainly open to and would look at. Having people with expertise whether it's through coaching or playing or both is something obviously we're open to and would welcome."
On if he understands the point of view of those calling for a new president of U.S. Soccer:
"Sure. I can understand the frustration of people."
On if he will take into account who else is nominated for U.S. Soccer president before deciding whether to seek a new term:
"I haven't focused on those issues, and I have no idea if anyone has been nominated yet. So, I can't answer that; I don't know. I don't think the timetable is quite compressed. In the past, one could do it on the day of. Some of the rules have been in place for 18 months, and all of the rules were in place as of September 1. I've read, like all of you have read, that a number of people have expressed interest, and some have said they plan to run. There's still a couple of months for people to decide, and a couple of months after that for the vetting process and background checks."
On why he isn't resigning as U.S. Soccer president:
"We've got a lot of things on our agenda, including a World Cup bid that is due in the end of March, and a decision in June. So, I don't plan to do that, and it's not the case that most people around the world do that. Most coaches do, but it's not the case that most presidents do, and I'm not planning to."
On why he feels he's the right person to lead U.S. Soccer:
"Because of where the sport is now, and the role I've played in it and the role I think I can play in it going forward if I choose to run. Plus, we have the World Cup bid. The sport is in a very different place than it was 10 years ago or 30 years ago when I first got involved. It's all of that."
On what he would say to fans who are upset and calling for change:
"What I say is all of us involved in the game are so passionate about the team, and we're extraordinarily disappointed in every possible way. Starting with me and everyone on our staff and everyone else. So, what we say is that none of us are happy about not going. The one thing that this has reconfirmed obviously is that the passion and support we have for this team has grown tremendously. And we're all very disappointed. We will do everything we can to get the team and the program back on track so we are successful. We're not always going to be successful, that's for sure, but this is a big shock to the system. We understand that, and we understand how much frustration, anger, disappointment and hurt there is from Tuesday night."