USA kicking off FIFA U-20 World Cup today vs. Ukraine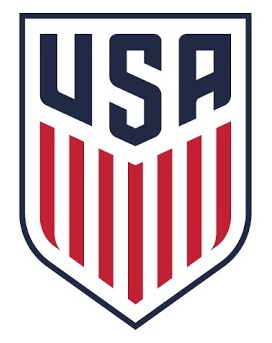 U.S. Under-20 Men's National Team
2019 FIFA Under-20 World Cup
Poland
May 24-June 15
U-20 MNT READY TO TAKE ON THE WORLD: The U.S. Under-20 Men's National Team kicks off the 2019 FIFA U-20 World Cup in Poland on Friday, May 24 against Ukraine (2:30 p.m. ET; FS1, Universo). Entering the tournament as Concacaf champion and carrying a 13-2-0 international record, the USA is one of two countries to make the quarterfinals at the last two U-20 World Cups. The red, white and blue continue Group D play on Monday, May 27 vs. Nigeria (2:30 p.m. ET; FS1, Universo) and wrap up the group stage on Thursday, May 30 against Qatar (2:30 p.m. ET; FS2; Universo).
All three of the U-20 MNT's games will be played in southern Poland. The USA's first two games will be played at Bielsko-Biala Stadium in Bielsko-Biala, about 50 miles southwest of Krakow, while the final game will be played in Tychy, about 45 miles west of Krakow. Follow the U-20 MNT throughout the tournament on ussoccer.com, Twitter and Instagram.
GROUP D SCHEDULE – USA
| | | | | |
| --- | --- | --- | --- | --- |
| Date | Match-up | Kickoff (ET) | Broadcast | Venue |
| May 24 | USA vs. Ukraine | 2:30 p.m. | FS1, Universo, Fox Sports App | Bielsko-Biala Stadium; Bielsko-Biala |
| May 27 | USA vs. Nigeria | 2:30 p.m. | FS1, Universo, Fox Sports App | Bielsko-Biala Stadium; Bielsko-Biala |
| May 30 | USA vs. Qatar | 2:30 p.m. | FS1, Universo, Fox Sports App | Tychy Stadium; Tychy |
DIGITAL MEDIA GUIDE: For more information on the U.S. U-20 MNT at the U-20 World Cup in Poland, check out the team's media guide here.
WATCH THE FIFA U-20 WC: All of the USA's matches at the U-20 World Cup will be broadcast in English on Fox Sports platforms. The first two games will be broadcast live on FS1, while the third game will be broadcast live on FS2. Matches are also available to stream on the Fox Sports App.The full Fox broadcast schedule can be found here.
The USA's matches will be broadcast in Spanish on Telemundo platforms. All three group stage matches will be available on Universo and streamed live on the Telemundo Deportes app.
HOW WE GOT HERE: The 2018 Concacaf U-20 Championship presented a unique challenge for the U-20 MNT as 34 member associations took part in the competition, competing to claim one of four World Cup berths on offer. With little margin for error in its six-team group, the USA left no doubt as it rolled past Puerto Rico, the U.S. Virgin Islands, Trinidad and Tobago, St. Vincent and the Grenadines and Suriname.
Six group-winners qualified for the qualification stage, where the USA was placed in a three-team group alongside Costa Rica and Honduras. A World Cup berth hung in the balance against Costa Rica, and the U.S. answered the call, taking down Los Ticos 4-0. The U.S. then faced its tightest test of the tournament against Honduras, edging out a 1-0 victory to clinch a spot in the confederation final.
Archrival Mexico awaited in the championship match, and the USA once again rose to the occasion. Mendez bagged a brace against El Tri, combining with Paxton Pomykal to create the opening goal in the 17th minute before Pomykal teed up Mendez again in the 50th. The U.S. commanded the run of play throughout, while the back line and Scott recorded the shutout.
The victory marked the USA's second-straight and second-ever Concacaf U-20 Championship title. During its 8-0-0 run at the 2018 tournament, the U.S. outscored its opponents 46-2 and didn't allow a single goal in the qualification stage against its strongest opposition.
RUN-UP TO POLAND: Since punching its ticket to Poland last November, the USA gathered for a domestic training camp in January and a pair of March international friendlies against World Cup-bound opponents in Spain. There, the U.S. rallied to draw France 2-2 with two second-half goals and took down Japan 2-1. The U-20 MNT gathered in Poland on May 14 to begin preparations for the tournament.
A number of the U-20s have been putting in standout performances at the club level in the lead-up to the World Cup. Tim Weah helped Celtic win its eighth-straight Scottish Premier League title just before joining the U.S. team, and Sebastian Soto recorded his 15th and 16th goals for Hannover 96 U-19 and made his Bundesliga debut. Richard Ledezma scored a goal in his first start for PSV Eindhoven U-19 earlier this month and midfielder Alex Mendez scored a goal in his final game of the season for SC Freiburg U-19. Goalkeeper Brady Scott earned his first start of 2019 for FC Köln II earlier this month, keeping a clean sheet.
REPRESENTING THE RED, WHITE AND BLUE: Head coach Tab Ramos has assembled a deep, talented 21-player roster for the U-20 World Cup, with a number of them developing at some of the world's biggest clubs. Fourteen helped the USA during its dominating run to the confederation crown at the 2018 Concacaf U-20 Championship.
Brady Scott returns from the 2017 FIFA U-20 World Cup, where he served as the team's third goalkeeper, while five players represented the U.S. at the FIFA U-17 World Cup in India. Tim Weah is the lone player on the roster to have debuted with the senior MNT, the attacker picking up eight caps in 2018.
The roster is made up of made up of six players born in 1999, 11 born in 2000 and four born in 2001. Ten players are based domestically, while 11 are based internationally in Germany (six), Netherlands (two), Portugal, Scotland and Spain (one each).
2019 FIFA U-20 World Cup Roster by Position (Club; Hometown; U-20 Caps/Goals)
GOALKEEPERS (3): CJ Dos Santos (Benfica/POR; Foxchase, Pa.; 2/0), David Ochoa (Real Salt Lake; Oxnard, Calif.; 4/0), Brady Scott (Köln/GER; Petaluma, Calif.; 9/0)
DEFENDERS (6): Julian Araujo (LA Galaxy; Lompoc, Calif.; 2/0), Sergino Dest (Ajax/NED; Almere-Stad, Netherlands; 8/1), Chris Gloster (Hannover 96/GER; Montclair, N.J.; 11/0), Aboubacar Keita (Columbus Crew SC; Columbus, Ohio; 2/0), Mark McKenzie (Philadelphia Union; Bear, Del.; 10/3), Matthew Real (Philadelphia Union; Drexel Hill, Pa.; 10/0), Chris Richards (Bayern Munich/GER; Birmingham, Ala.; 8/0)
MIDFIELDERS (6): Edwin Cerrillo (FC Dallas; Frisco, Texas; 0/0), Chris Durkin (D.C. United; Glen Allen, Va.; 2/0), Richard Ledezma (PSV Eindhoven/NED; Phoenix, Ariz.; 4/0), Alex Mendez (Freiburg/GER; Los Angeles, Calif.; 15/8), Paxton Pomykal (FC Dallas; Highland Village, Texas; 9/3), Brandon Servania (FC Dallas; Dallas, Texas; 8/2)
FORWARDS (5): Konrad De La Fuente (Barcelona/ESP; Miami, Fla.; 2/1), Ulysses Llanez (Wolfsburg/GER; Lynwood, Calif.; 11/7), Justin Rennicks (New England Revolution; South Hamilton, Mass.; 13/6), Sebastian Soto (Hannover 96/GER; San Diego, Calif.; 5/2), Tim Weah (Paris Saint-Germain/FRA; Rosedale, N.Y.; 0/0)
2018 YOUNG MALE PLAYER OF THE YEAR: Midfielder Alex Mendez took home 2018 U.S. Soccer Young Male Player of the Year on the back of a stellar showing at the Concacaf U-20 Championship. Mendez won the Golden Ball as the tournament's best player, scoring eight goals and adding six assists. While the USA racked up plenty of goals in Bradenton, Fla., Mendez delivered in the team's most critical moments, bagging a brace in the championship match against Mexico and netting the opener in the World Cup berth-clinching game vs. Costa Rica.
At the club level, Mendez captained LA Galaxy to the U-18/19 U.S. Soccer Development Academy Championship Final and was named to the Western Conference Best XI before playing his first games for SC Freiburg U-19 in Germany this spring, scoring three goals in 12 appearances.
U-20 DEBUTANTS: Two players make their first appearances with the U-20 MNT at the World Cup in Poland. Tim Weah joins the team after collecting eight caps with the senior MNT in 2018. The first player born in 2000 to appear for the full team, Weah scored his first goal at the senior international level in a 3-0 win over Bolivia on May 28. At the 2017 U-17 World Cup, Weah scored the first MNT hat trick in the knockout stage of a World Cup during a 5-0 win over Paraguay in the Round of 16.
Edwin Cerrillo broke into the team after installing himself as a fixture in FC Dallas' starting XI this season. The midfielder signed as a Homegrown Player just a few weeks before the start of the MLS campaign, but has appeared in eight of eleven matches for Dallas this season before leaving for Poland.
FROM THE DEVELOPMENT ACADEMY TO THE GLOBAL STAGE: Nineteen of the 21 players on the U-20 World Cup roster have spent at least one season in the U.S. Soccer Development Academy. Launched in 2007 with the goal to impact everyday club environments to develop world-class players, the program has had a tremendous impact on the Youth National Team program.
Seven players in the U-20 World Cup squad earned Academy Best XI honors at the end of last season: Aboubacar Keita, Richard Ledezma, Ulysses Llanez, Alex Mendez, David Ochoa, Chris Richards and Sebastian Soto- while three- Ledezma, Llanez and Richards- were named Conference Player of the Year.
Paxton Pomykal and Brandon Servania won the 2016 U-15/16 Academy Championship with FC Dallas. Pomykal was also part of the club's U-17/18 Academy Championship team that year. Richards won the 2017 U-17/18 Academy Championship with Texans SC Houston.
TWENTY-FOUR TEAMS, ONE CHAMPION: This year marks the 22nd edition of the FIFA U-20 World Cup, FIFA's oldest youth competition. The biennial competition began in 1977 as the FIFA World Youth Championship. Twenty-four teams have qualified for the U-20 World Cup through continental competitions and have been drawn into six groups. The top two finishers in each group, as well as the four best-ranked third-place teams, will advance to the Round of 16. From there, it's a knockout round bracket to the tournament final. The competition will be played at six venues across Poland.
| | | | | | |
| --- | --- | --- | --- | --- | --- |
| Group A | Group B | Group C | Group D | Group E | Group F |
| Poland | Mexico | Honduras | Qatar | Panama | Portugal |
| Colombia | Italy | New Zealand | Nigeria | Mali | Korea Republic |
| Tahiti | Japan | Uruguay | Ukraine | France | Argentina |
| Senegal | Ecuador | Norway | USA | Saudi Arabia | South Africa |
U-20 WC HISTORY: The United States has qualified for 16 of 22 all-time U-20 World Cups, tied for second-most in the world. The USA has made it out of the group stage 10 times at the competition with the high watermark coming in 1989. led by future legendary MNT goalkeeper Kasey Keller, the U.S. finished fourth place in Saudi Arabia that year. A who's who of MNT all-timers have played in the U-20 World Cup. In total, 35 players have represented the USA in both a U-20 and senior World Cup tournament.
The last two U-20 World Cup cycles have fueled the senior MNT's recent youth movement. Half the players on the USA's 2015 U-20 World Cup roster have made their senior team debut, while six players from the 2017 squad have already picked up their first MNT cap.
USA VS. UKRAINE:
The USA's opener will mark its third meeting with Ukraine at the U-20 World Cup. The U.S. is 0-1-1 all-time against the Yellow-Blue at the tournament.
Its draw against Ukraine came in the 2001 group stage, where former senior MNT assistant coach Kenny Arena (former MNT head coach Bruce Arena's son) netted the USA's lone goal.
The USA has just six players born in 1999 (the age cut-off for this year's World Cup) vs. 16 born in 1999 for Ukraine, setting up a match-up between the oldest team and youngest teams by average age in Group D.
Ukraine is making its fourth appearance at the U-20 World Cup. It has faced the USA in three of those trips.
Ukraine has advanced to the Round of 16 in all three of its prior U-20 World Cups. At its last appearance in 2015, the Yellow-Blue fell to Senegal in penalties after extra time.
Goalkeeper Andriy Lunin has appeared with the Ukraine senior national team, earning his first of three caps in a March 2018 friendly against Saudi Arabia.
The Ukraine roster features players from three birth years: 16 born in 1999, four born in 2000 and one born in 2001.
Eighteen of 21 players compete domestically in Ukraine, with 16 players at clubs that spent the 2018-19 season in the Ukrainian Premier League, the country's first division.
Three players ply their trade internationally, two in Spain and one in Slovakia.
Nearly half of the Ukrainian team (10 players) are on the books at the two biggest clubs in Ukraine – Shakhtar Donetsk (six) and Dynamo Kyiv (four). Twelve clubs are represented in total.
Head coach Oleksandr Petrakov has been coaching in the Ukrainian youth national team program since 2010.
UKRAINE – 2019 FIFA U-20 WORLD CUP ROSTER BY POSITION (CLUB)
GOALKEEPERS (3): 12-Vladyslav Kucheruk (Dynamo Kyiv), 1-Andriy Lunin (Leganes/ESP), 20-Dmytro Riznyk (Vorskla Poltava)
DEFENDERS (8): 13-Danylo Beskorovainyi (Zemplin/SVK), 2-Valeriy Bondar (Shakhtar Donetsk), 17-Yukhym Konoplia (Shakhtar Donetsk), 9-Viktor Korniyenko (Shakhtar Donetsk), 4-Denys Popov (Dynamo Kyiv), 3-Oleksandr Safronov (Dnipro-1), 19-Ihor Snurnitsyn (Olimpik Donetsk), 5-Oleh Veremiyenko (Kalush)
MIDFIELDERS (7): 10-Serhiy Buletsa (Shakhtar Donetsk), 6-Maksym Chekh (Shakhtar Donetsk), 15-Kyrylo Dryshlyuk (Oleksandriya), 21-Oleksiy Kashchuk (Shakhtar Donetsk), 8-Oleksiy Khakhlyov (Deportivo Alaves/ESP), 16-Mykola Musolitin (Chornomorets Odesa), 7-Heorhiy Tsitaishvili (Dynamo Kyiv)
FORWARDS (3): 14-Danylo Sikan (FC Mariupol), 11-Vladyslav Supriaha (Dynamo Kyiv), 18-Denys Ustymenko (Oleksandriya)
HOW THEY GOT HERE:
Ukraine qualified for the U-20 World Cup as one of the top five teams at the 2018 UEFA U-19 Championship in Finland, reaching the semifinals of the tournament.
Ukraine reached the European Championship after a lengthy qualification process. Starting in qualifying Group 12, Ukraine edged out Albania 1-0, beat Norway 2-1 and downed Montenegro 4-0 to top its group and advance to elite round qualifying.
In the elite round, Ukraine battled Sweden to a scoreless draw and used two come-from-behind wins to advance to the European Championship. The Yellow Blue scored in the 79th minute and in stoppage time to top Serbia 2-1, then defeated host Romania on goals in the 84th and in stoppage time to qualify for the Euro.
At the European Championship, Ukraine finished first in Group B after a hard-fought 2-1 victory over France, a 1-1 draw with defending champion England and a narrow 1-0 win against Turkey.
Continuing its penchant for late goals, Ukraine found the winner against France in the 86th minute.
In the semifinal, Ukraine fell to eventual champion Portugal 5-0.
Forward Vladyslav Supriaha earned tournament Best XI honors, while midfielder Serhiy Buletsa was named an honorable mention.
HEAD COACH TAB RAMOS: Ramos was named head coach of the Under-20 Men's National Team in October 2011. He also serves as Technical Director for the Youth National Team program.
One of the most accomplished figures in U.S. Soccer history, this summer's FIFA U-20 World Cup will see Ramos become the first male to go to 11 FIFA world championship tournaments as a player or coach.
During his tenure, the U.S. has become one of just five countries to play in the last four U-20 World Cups.
In 2017 and 2018, Ramos led the USA to back-to-back Concacaf U-20 Championships, its first-ever confederation titles.
Ramos holds a U.S. Soccer Pro License and has served on the Federation's Technical Board since 2006.
Ramos enjoyed a storied career with the U.S. Men's National Team, playing in three World Cups (1990, 1994, 1998), earning 81 caps and becoming the only U.S. player to score at least one World Cup Qualifying goal in three different decades.
Professionally, Ramos helped Spanish club Real Betis win promotion to La Liga in 1992. He was the first player signed to Major League Soccer in 1995, and before being allocated to the N.Y./N.J. MetroStars, MLS loaned him to UANL Tigres in Mexico, where his team were 1996 Mexico Cup Champions. In his seven seasons with the MetroStars, Ramos tallied eight goals and 36 assists before retiring in 2002.
Ramos appeared in the 1983 U-20 World Cup as a 16-year-old. He scored two goals for the USA in qualifying for the tournament and also represented the red, white and blue at the 1988 Olympics in Seoul, South Korea.
TOURNAMENT NOTES:
Players born on or after Jan. 1, 1999 are eligible for this tournament.
Single yellow cards will be absolved after the quarterfinal round.
Two cautions received during two different matches will result in suspension for the following match.
If a player is sent off as a result of a direct or indirect red card, he will be suspended for the following match.
Should teams be tied on points at the end of the group stage, the tie-breakers are as follows:

a) greatest number of points obtained in all group matches
b) goal difference in all matches
c) greatest number of goals scored

If two or more teams are still tied on the basis of the first three criteria, the ranking will be determined as follows:

d) greatest number of points obtained in the group matches between the teams concerned
e) goal difference resulting from the group matches between the teams concerned
f) greatest number of goals scored in all group matches between the teams concerned
g) FIFA Fair Play points
h) drawing of lots

Third-placed teams will be ranked as follows:

a) Greatest number of points obtained in all group matches
b) Goal difference in all group matches
c) Greatest number of goals scored in all group matches
d) FIFA Fair Play points
e) Drawing of lots

In the knockout stages, if a match is tied at the end of regulation, two fifteen-minute periods of extra time will be played. If the score is still tied, there will be a penalty-kick shootout.
The official tournament emblem features the crocus, a flower that blooms every spring in Poland to represent the new faces that will emerge at the tournament.
Grzywek, an anthropomorphic Polish bison serves as the official tournament mascot. His name comes from the Polish word for mane and symbolizes the nation's pride for hosting its first-ever FIFA event.