USA facing Japan on Saturday in U-17 Women's World Cup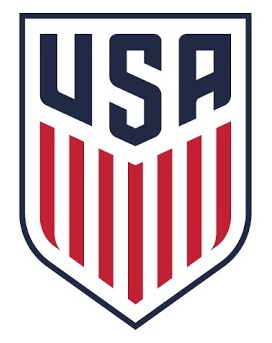 U.S. U-17 Women's National Team vs. Japan
2016 FIFA U-17 Women's World Cup – Group D
Amman International Stadium; Amman, Jordan
Saturday, Oct. 8, 2016
(Via U.S. Soccer) – After a big 6-1 win against Paraguay in its opening Group D match at the 2016 FIFA U-17 Women's match, the U.S. Under-17 Women's National Team fell 2-1 to Ghana in its second game and now faces a critical match-up with defending champion Japan on Oct. 8 at Amman International Stadium in Amman, Jordan.
The match will air live on FS2 starting at 11:55 a.mUSA. ET and fans can also watch on the FOX Sports GO app, FOXSportsGo.com and FOXSoccer2GO.com (see below for more TV information).
+Read: U.S. U-20 Women's National Team kicks off Florida training camp
Players born on or after January 1, 1999 are age-eligible for this tournament.
WATCH THE USA U-17 WNT ON FOX SPORTS; FOX PROVIDING FREE WEB STREAM OF 2016 FIFA U-17 WOMEN'S WORLD CUP: Watch the U.S. U-17 Women's National Team games and all the matches of the 2016 FIFA U-17 Women's World Cup across the networks of FOX Sports. The USA continues Group D play on Oct. 8, when it faces Japan at 11:55 a.m. ET on FS2 with Mark Rogondino and 2000 U.S. Olympian Danielle Slaton on the call. The 2016 FIFA U-17 Women's World Cup in Jordan, the first FIFA women's competition to take place in the Middle East, will see FOX Sports televise all 32 tournament matches on FS1, FS2 and FOX Soccer Plus. All matches are available for live and on-demand streaming via the FOX Sports GO app and online at FOXSportsGO.com and on-demand at FOXSoccer2GO.com. Fans can enter a free promo code to watch the games on the FOXSoccer2Go.com registration page when prompted. The promo code is"U17WNT" and can be activated now and runs through Oct. 31.
2016 U.S. U-17 FIFA WOMEN'S WORLD CUP SCHEDULE
| | | | | |
| --- | --- | --- | --- | --- |
| Date | Opponent | Time (ET) / Result | TV / Goal Scorers | Venue |
| Oct. 1 | Paraguay | 6-1 W | Tagliaferri, Kuhlmann (3), Pickett, Sanchez | Prince Mohammed International Stadium; Al Zarqa, Jordan |
| Oct. 4 | Ghana | 1-2 L | Tagliaferri | King Abdullah II International Stadium; Amman, Jordan |
| Oct. 8 | Japan | 11:55 a.m. | FS2, FOX Sports GO app, FOXSportsGO.com, FOXSoccer2GO.com | Amman International Stadium; Amman, Jordan |
USA ADVANCEMENT SCENARIOS: Japan has all but mathematically qualified for the quarterfinals as even with a loss to the USA, Ghana would need to defeat Paraguay and make up a large goal difference to surpass Japan, which is currently at +10 while Ghana is at -4. The USA would likely win the group with a 3-0 victory over Japan, thereby tying them on points, goal difference and goals scored, while taking the third tie-breaker, head-to-head. Still, the USA will likely need a win of any kind to make it to the quarterfinals as Ghana is heavily favored against Paraguay. A Ghana win would mean six total points for the Black Maidens and the USA is currently sitting on three. The USA could still be eliminated even if it defeats Japan, if Ghana defeats Paraguay and is able to make up it's -4 goal difference to the USA's +4, but even a 1-0 win for the USA would mean that Ghana would have to defeat Paraguay 9-0 to make up the goal difference and then would jump ahead of the USA on total goals scored. If Ghana and Paraguay draw, the USA would also just need a draw against Japan to go through as the second-place team in Group D. A U.S. loss would likely send the Americans home, unless Paraguay upsets Ghana, then the USA would likely go through on goal difference.
Group D Schedule
Saturday, Oct. 1
Ghana 0, Japan 5
USA 6, Paraguay 1
Tuesday, Oct. 4
USA 1, Ghana 2
Paraguay 0, Japan 5
Saturday, Oct. 8
USA vs. Japan
Ghana vs. Paraguay
2016 FIFA Women's World Cup Standings – Group D
| | | | | | | | |
| --- | --- | --- | --- | --- | --- | --- | --- |
| Team | W | L | T | Pts. | GF | GA | GD |
| JPN | 2 | 0 | 0 | 6 | 10 | 0 | +10 |
| USA | 1 | 1 | 0 | 3 | 7 | 3 | +4 |
| GHA | 1 | 1 | 0 | 3 | 2 | 6 | -4 |
| PAR | 0 | 2 | 0 | 0 | 1 | 11 | -10 |
GROUP A UPDATE: Mexico and Spain are through after both teams defeated both Jordan and New Zealand handily. Both teams are +8 in goal difference, but Mexico has scored one more goal, meaning the Oct. 7 match-up will determine the group winner with Mexico only needing a tie while Spain needs a win. Jordan and New Zealand will square off with both teams looking for their first point of the tournament, and New Zealand for their first goal, before heading home.
GROUP B UPDATE: Although Cameroon has been eliminated after two losses, Canada, Germany and Venezuela have everything to play for with the Canadians leading the group by virtue of one more goal scored than Germany. In the final round of Group B matches, Germany has the edge, playing bottom team Cameroon while Canada and Venezuela battle it out with the loser likely going home. A tie for Canada would send them through to the quarterfinals. Germany and Canada played to a 1-1 tie in the last round even though Germany out-shot them 28-7. Venezuela kept its hopes alive with a stunning last second goal from Deyna Castellanos that was hit from near midfield in the 94th minute after Cameroon had tied the game in the 93rd.
GROUP C UPDATE: Group C is the tightest with all four teams still alive. Korea PRK currently tops the group with four points, followed by Brazil with three, England with two and Nigeria with one, but with Nigeria playing the North Koreans in the final round of games, they could vault from last to first with a win by enough goals and if Brazil and England tie in their match. Korea DPR topped Brazil 1-0 on a 71st minute goal from Ri Hae Yon while Nigeria and England played to a 0-0 tie – despite Nigeria out-shooting England 32-10 – to ensure that the final day of group games will be exciting. All the teams in the group are separated by just two goals with Korea having a +1 goal difference, England and Brazil at 0 and Nigeria at -1.
TOURNAMENT FORMAT: The FIFA U-17 Women's World Cup – which is staged every two years – features 16 nations divided into four groups of four teams each. The top two teams in each group advance to the quarterfinal stage on Oct. 12 and 13. The semifinals will take place Monday, Oct. 17, and the Final and third-place matches will be held on Friday, Oct. 21.
THE STADIUMS: Jordan, which encompasses roughly the same square miles as the state of Indiana, will host the tournament in four venues, two in Amman, one in Irbid, which is about 60 miles north of Amman, and one in Al Zarqa, which is just 15 miles northeast of Amman. The 12,000-seat Prince Mohammed International Stadium in Al Zarqa, where the USA opened the tournament, features an artificial surface while the other three stadiums have natural grass. Amman International Stadium, which seats 13,000, will host the Third Place match on Oct. 20 and World Cup Final onOct. 21. King Abdullah II International Stadium seats 12,000, as does the Al Hassan International Stadium in Irbid, the only venue the USA will not play in during group play.
U.S. U-17 Women's World Cup Team Roster by Position
GOALKEEPERS (3): 21-Hillary Beall (So Cal Blues; Laguna Beach, Calif.), 1-Laurel Ivory (West Florida Flames; Surfside Fla.), 12-Meagan McClelland (PDA; Kearny, N.J.)
DEFENDERS (7): 4-Naomi Girma (Central Valley Crossfire; San Jose, Calif.), 9-Kiara Pickett (Eagles; Santa Barbara, Calif.), 13-Isabel Rodriguez (Michigan Hawks; Canton, Mich.), 5-Karina Rodriguez (So Cal Blues; Torrance, Calif.), 6-Emily Smith (De Anza Force; Los Gatos, Calif.), 15-Kennedy Wesley (So Cal Blues; Rossmoor, Calif.), 11-Kate Wiesner (Slammers FC; Monrovia, Calif.)
MIDFIELDERS (7): 2-Jordan Canniff (Richmond United; California, Md.), 17-Lia Godfrey (Jacksonville Armada; Fleming Island, Fla.), 18-Jaelin Howell (Real Colorado; Windsor, Colo.), 8-Brianna Pinto (CASL; Durham, N.C.), 7-Alexa Spaanstra (Michigan Hawks; Brighton, Mich.), 20-Frankie Tagliaferri (PDA; Colts Neck, N.J.), 16-Sydney Zandi (Penn Fusion; West Chester, Penn.)
FORWARDS (4): 14-Civana Kuhlmann (Colorado Rush; Littleton, Colo.), 19-Adrienne Richardson (Minnesota Thunder Academy; Oakdale, Minn.), 10-Ashley Sanchez (So Cal Blues; Monrovia, Calif.), 3-Sophia Smith (Real Colorado; Windsor, Colo.)
U.S. ROSTER NOTES
The loss against Ghana was the first for this group of players in a U-17 international match. The USA is 13-1-2 in 2016, having scored 48 goals while allowing 13.
Thirteen players have scored in an international match for the USA in 2016.
Forward Civana Kuhlmann leads the USA in goals this year with 13, while Frankie Tagliaferri has nine and Ashley Sanchez has eight.
Kuhlmann's hat trick against Paraguay was the first by a U.S. player in a U-17 WWC, but the fourth by a U.S. player in a youth Women's World Cup. Sydney Leroux scored three times against Switzerland at the 2010 FIFA U-20 Women's World Cup in Germany; Maya Hayes had a hat trick against Ghana at the 2012 FIFA U-20 Women's World Cup in Japan; and Kelly Wilson scored three goals against Denmark at the 2002 U-19 Women's World Championship.
The USA made all three allowed subs against Ghana as Sophie Smith came on for Tagliaferri in the 56th minute, Kennedy Wesley came on for Kate Wiesner in the 57th minute and Isabel Rodriguez replaced Kiara Pickett in the 85th. It was the first appearances of the tournament for Isabel Rodriguez and Wesley.
Through two games, 14 of the 18 field players on the roster have seen action.
The players on the World Cup roster span three birth years. Of the 21 named, 12 were born in 1999 which is the age cut-off year for this tournament and the year that USA won its historic Women's World Cup title on home soil. Snow also named five players born in 2000 and four born in 2001. Three of the 2001s – defenders Kennedy Wesley and Kate Wiesner and forward Jordan Caniff — were also part of the U.S. team that won the CONCACAF championship last March while qualifying for the World Cup. The other, forward Lia Godfrey, who won't turn 15 until November, made a late run to make the squad. The 2001s are age-eligible for the 2018 FIFA U-17 Women's World Cup.
These are the first matches by any U.S. Women's National Team in Jordan and the first matches by any U.S. Women's National Team in the Middle East.
U.S. U-17 WNT: USA VS. JAPAN PRE-GAME QUOTES
U.S. U-17 head coach B.J. SNOW:
On facing Japan in the final Group D match:
"I think the message is pretty clear. The players understand that everything we want to achieve in this tournament is still available to them. The goal right now is to get to the second round. That hasn't been accomplished by a (U.S.) under-17 team since the inaugural tournament in 2008. It's achievable still and the girls are focused and know that it's still achievable. (The path) might not look like they thought it was going to look like, and we've backed ourselves against the wall a little bit, but the girls are in a good place and we believe in them and the we believe in our entire group and the staff. Our expectation is to go out there and give it our best effort to get the three points that we need."
"We've played Japan every year for the last three years to prepare for moments like this. The players are used to playing against Japan certainly more than they are used to playing against Ghana. We might make some changes. We'll look at things and see how players are feeling and how they recover and we'll go from there. I do know this, the girls are emotional and feeling the heat at this point, but I believe in them and I believe in their character and that's why they are on this team."
"Japan is the tip of the sword. They are the gold standard and have been at the youth level for a long time. We try to play them as much as we possibly can for that exact reason, so we can evolve. Hopefully that prepares us for what to expect in a couple of days. The ironic thing is that we're more used to playing Japan than a team like Ghana, so hopefully familiarity with the opponent puts the girls in a little bit better frame of mind in regards to our preparation while at the same time understanding that's who we are chasing. When you get an opportunity to play the best on the world's stage, that's what you want. The girls are ready to embrace that challenge."
On facing the challenges that World Cup tournaments present:
"It's a main focus for the tournament in general and that's why FIFA puts on the U-17 tournament, for all the teams to learn from the experience that goes hand-in-hand with playing in a world event. The loss is something that girls haven't seen. This group hadn't lost ever, they haven't lost in over three years, but sometimes it's the adversity that make you stronger. We try to embrace that adversity and we will certainly use that to the best of our ability, but for the most part the girls have been level-headed in regards to the scenario and they understand what we need to do. This is a group full of character and they have proven themselves over and over again that they can face adversity and come out on top. They're prepared for it. It's a learning moment for all of them, and it will certainly help them down the road when they further their National Team career, but that's not their focus right now, their focus is on Japan and getting three points."
U.S. U-17 midfielder FRANKIE TAGLIAFERRI
On rebounding from a loss to Ghana:
"I personally believe everything happens for a reason and ties and losses in the middle of big tournaments have happened to many teams before, including U.S. teams, so if it was going to happen, this is the time. Now, we are just totally focused on the Japan game and we'll be ready."
On the Group D finale vs. Japan:
"Japan is of course always a great opponent. We've played them in the past so we know it's going to be a very tough match but we are ready to do anything and everything we can to get the quarterfinals."
U.S. U-17 midfielder BRIANNA PINTO
On the loss vs. Ghana and looking forward to the match vs. Japan:
"After coming off the loss to Ghana in group play, it was kind of disappointing since we've never lost before but I feel like it brought the team closer together because it's a new experience for all of us. We're taking positive attitudes into the next game against Japan and we are ready to play."
On the Group D finale vs. Japan:
"Adversity is definitely difficult to deal with, but if we forget about it in the sense that we leave the negative thoughts behind and focus on the positives of the game and what we can improve on, we can definitely channel that into the next game which will help us have success against Japan."
U.S. U-17 midfielder JAELIN HOWELL
On the Group D finale vs. Japan:
"Obviously Ghana is a great team and it was a tough loss, but I think right now we have the right mentality heading into the Japan game ready to fight. That's what we've been talking about and we're ready to show what we have and give all we have."
"We're going to have to be very good on set pieces and defensively organized. Japan moves the ball very well. They are a great team with great players and we're going to have to match that with our physicality and speed. Overall, we're going to have to bring the mentality that we are ready to win and move on to the quarterfinals."
BY THE NUMBERS
0 International games out of 19 in which the USA has been shut-out over 2015 and 2016
0.82 Goals allowed per international match by the U.S. U-17s this year
3.02 Goals scored per international match by the U.S. U-17s this year
3 Assists, along with one goal, registered by the USA's outside backs in the opening game vs. PAR
4 Assists for Sophie Smith, Civana Kuhlmann, Alexa Spaanstra and Kiara Picket this year, most on the team
5 Goals scored by Ashley Sanchez and Frankie Tagliaferri in CONCACAF qualifying to lead the team
13 Goals allowed by the USA in 16 international matches this year
19 U-17 international goals scored by Ashley Sanchez in 20 U-17 caps
26 Career U-17 caps for Frankie Tagliaferri, the most on this Women's World Cup roster
27 Players to see action in a U.S. U-17 international match this year
48 Goals scored by the USA in 16 international matches this year (18 in CONCACAF qualifying)
1266 Minutes played in international matches this year by Naomi Girma, most on the team
IN FOCUS: JAPAN
Japan Football Association
Head Coach: Naoki Kusunose
Best FIFA U-17 Women's World Cup Finish: Champions (2014)
USA vs. JAPAN SERIES
The only meeting previous meeting between the USA and Japan in the FIFA U-17 Women's World Cup came in the first game of the inaugural tournament in 2008 with Japan defeating the USA 3-2. Former U.S. WNT player and current Boston Breaker Kristie Mewis scored in that game and ended up winning the Bronze Ball as the third best player in the tournament.
The USA would rally to make the championship game while Japan was upset in penalty kicks in the quarterfinal by England despite dominating the match.
The teams have met twice during this cycle with the USA winning both games. The USA and Japan met at the NTC Invitational held at the StubHub Center in Carson, Calif., in both 2015 and 2016.
In 2015, the USA triumphed 3-1 on goals from Ashley Sanchez, Emina Ekic and Brianna Pinto. That goal is Pinto's only score at the U-17 level. Nine players currently on the USA's WWC roster played in that match while just six Japanese players on their current WWC roster played in that game.
In 2016, the USA won 2-1 on a goal from Ashley Sanchez and an own goal from Japan. In that game, 15 players currently on the U.S. WWC roster played while 10 players on the 2016 Japan U-17 WWC roster played, all of whom started.
JAPAN ROSTER
GOALKEEPERS (3): 1-Momoko Tanaka (NTV Menina), 12-Chiaki Kogure (Maebashi Ikuei HS), 18-Mayu Mizuguchi (Yamato Sylphid)
DEFENDERS (6): 2-Nana Ono (NTV Menina), 3-Reina Wakisaka (Cerezo Osaka Sakai Ladies), 4-Miyu Takahira (JFA Academy Fukushima), 5-Riko Ushijima (Hinomoto Gakuen HS), 6-Rio Kanekatsu (Urawa Red Diamonds Ladies), 19-Miyu Tomita (Okamyama Sakuyo HS)
MIDFIELDERS (8): 7-Saori Takarada (Cerezo Osaka Sakai Ladies), 8-Hinata Miyazawa (Seiwa Gakuen HS), 10-Fuka Nagano (Urawa Red Diamonds Ladies), 13-Mayu Karahashi (Albirex Niigata Ladies), 15-Remina Chiba (Fujieda Junshin HS), 17-Oto Kanno (NTV Menina), 20-Nanami Kitamura (Cerezo Osaka Sakai Ladies), 21-Sakura Nojima (Cerezo Osaka Sakai Ladies)
FORWARDS (4): 9-Riko Ueki (NTV Menina), 11-Hana Takahashi (Urawa Red Diamonds Ladies), 14-Seira Kojima (Urawa Red Diamonds Ladies), 16-Jun Endo (JFA Academy Fukushima)
JAPAN ROSTER NOTES
Japan has run roughshod over its first two Group D opponents, winning both games by 5-0 scores.
Against Ghana in the opener, Japan scored four goals within the first 27 minutes. Forward Riko Ueki opened the scoring in the 7th minute before Jun Endo added the second goal in the 11th minute. Endo also the third goal and Saori Takarada tallied in the 27th minute to make the halftime score 4-0 in favor of the defending champions. Remina Chiba scored a fifth goal towards the end of the match.
Against Paraguay, Japan started fast again, getting a goal from Hana Takahashi in the 4th minute. Midfield Sakura Nojima then scored three goals in 15 minutes to close out the half, tallying in the 29th, 39th off a penalty kick and in the 44th. Once again, Japan added a late goal as Takarada scored in the 89th minute, meaning six players have scored Japan's 10 goals.
Japan won this tournament in 2014 in Costa Rica, putting on a soccer show the entire tournament, and have also been runners-up once and gone out in the quarterfinals twice.
At the inaugural tournament eight years ago in New Zealand, Japan was eliminated by England on penalties in the quarterfinal as current Japan's full WNT player Mana Iwabuchi earned the Golden Ball as the tournament's best player.

Two years later

in Trinidad & Tobago, Japan reached the Final but fell in penalty kicks to Korea Republic. Kumi Yokoyama won the Silver Ball and Bronze Boot, while her goals included a stunning solo effort that was shortlisted for the FIFA Puskas Award.
At Azerbaijan 2012, Japan scored 17 unanswered goals with three big wins, only to fall to Ghana in the quarterfinals. Hina Sugita won the Golden Ball while midfielder Yui Hasegawa and goalkeeper Mamiko Matsumoto also claimed awards.
LAST TIME
On the field for the USA:
Oct. 4, 2016 – King Abadullah II International Stadium; Amman, Jordan
2016 FIFA U-17 Women's World Cup – Group D
USA 1 Tagliaferri 5
GHA 2 Acheampong 63; Owusu-Ansah 84
Lineups:
USA : 1-Laurel Ivory; 4-Naomi Girma, 5-Karina Rodriguez, 9-Kiara Pickett (13-Isabel Rodriguez, 85), 11-Kate Wiesner (15-Kennedy Wesley, 57); 7-Alex Spaanstra, 8-Briana Pinto, 18-Jaelin Howell, 20-Frankie Tagliaferri (3-Sophia Smith, 56); 10-Ashley Sanchez (capt.), 14-Civana Kuhlmann
Subs Not Used: 2-Jordan Canniff, 6-Emily Smith, 12-Meagan McClelland, 16-Sydney Zandi,
17-Lia Godfrey, 19-Adrienne Richardson, 21-Hillary Beall
Head Coach: B.J. Snow
GHA : 1-Kayza Massey; 4-Uwaisa Mawia, 12-Cecilia Hagan, 14-Philicity Asuako, 18-Blessing Agbomadzi; 6-Grace Asantewaa, 9-Gifty Acheampong, 17-Fuseina Mumuni; 7-Rafia Kulchirie, 10-Sandra Owusu-Ansah (capt.), 15-Adizatu Mustapha (20-Konadu Adjei, 86)
Subs Not Used: 2-Joyce Asamoah, 3-Nina Norshie, 5-Linda Amoako, 8-Grace Acheampong, 11-Mary Entoah, 13-Olivia Anokye, 16-Barikisu Issahaku, 19-Sylvian Amankwah, 21-Selina Amusilie
Head Coach: Evans Adotey
LAST TIME
On the field for the USA vs. Japan:
Feb. 15, 2016 – U.S. Soccer National Training Center, Carson, Calif.
2016 U-17 Women's NTC Invitational
USA 2 Sanchez 13; Own goal 25
JPN 1 Endo 30
Lineups:
USA: 1-Laurel Ivory, 15-Kennedy Wesley, 16-Karina Rodriguez (6-Emily Smith, 66), 4-Naomi Girma, 19-Kate Weisner (11-Izzy Rodriguez, 84), 5-Sydney Zandi (20-Frankie Tagliaferri, 66), 18-Jaelin Howell (3-Sophie Smith, 46), 7-Alexa Spaanstra (13-Rachel Jones, 74), 10-Ashley Sanchez, 8-Brianna Pinto (2-Taryn Torres, 84), 14-Civana Kuhlmann
Subs not used: 12-Hillary Beall, 17-Jordan Canniff, 21-Emina Ekic
Head Coach: B.J. Snow
JPN: 18-Momoko Tanaka, 2-Riko Ushijima, 3-Nana Ono, 4-Miyu Takahira, 6-Hina Morinaka (12-Akari Kurata, 72), 17-Oto Kanno, 10-Fuka Nagano, 8-Hinata Miyazawa, 11-Saori Takarada, 16-Jun Endo (15-Haruka Miura, 81), 9-Riko Ueki
Subs not used: 1-Chiaki Kogure, 5-Risa Kanehira, 7-Namami Kitamura, 13-Hina Inoue, 14-Miyu Tomita, 19- Shino Matsuda, 20-Makoto Nez
Head Coach: Naoki Kusunose