USMNT faces Cuba in Havana today in historic friendly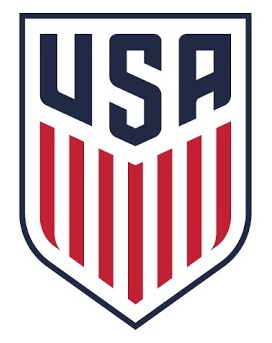 CHICAGO (Via U.S. Soccer) – The U.S. Men's National Team gears up for the final round of qualifying for the 2018 FIFA World Cup with an historic friendly at Cuba on Friday at Estadio Pedro Marrero in Havana. Kicking off at 4 p.m. ET, the match can be seen live on ESPN2 and UniMas.
Having locked down a place in the Hex last month, the MNT begins its preparations with its first friendly match in Cuba since 1947, a 5-2 victory for Cuba that represents the only win for the host in the all-time series. Most recently, the USA visited Cuba in a semifinal round World Cup Qualifying match on Sept. 6, 2008, a 1-0 win also at Estadio Pedro Marrero.
The U.S. holds a 9-1-1 all-time advantage against Cuba and is currently in the midst of a nine-game winning streak against Los Leones del Caribe. Most recently, the MNT defeated Cuba 6-0 in the 2015 CONCACAF Gold Cup Quarterfinals on July 18, 2015 in Baltimore, Md.
COMPETITION HEATS UP AHEAD OF THE HEX
With the depth chart filling up in positions all over the field, competition will be fierce for the coveted 23 spots on the roster for the huge opening game of the Hex against rivals Mexico and the away trip to the venomous confines of Estadio Nacional in Costa Rica. While there are a host of regulars in the squad, there are a number of players looking to "make their case" for inclusion in November.
Coming off a two-and-a-half year absence from the National Team, Sacha Kljestan rose to the occasion upon his recall last month, tallying two goals and two assists in World Cup Qualifying matches vs. St. Vincent and the Grenadines and Trinidad & Tobago. MNT head coach Jurgen Klinsmann said this week he hoped some of the players recalled for this camp would follow Kljestan's example over the next two matches , while the veteran U.S. midfielder admitted he's hoping to use games against Cuba and New Zealand as an audition for a starting XI spot when the Hex opens next month.
GOLDEN OPPORTUNITY IN GOAL
Klinsmann has opened up a rare window of opportunity for the next generation of goalkeepers this week, standing down veterans Brad Guzan and Tim Howard while bringing in David Bingham, Ethan Horvath and William Yarbrough. The trio have a combined three caps to their credit, with Horvath still in search of his first appearance with the Senior Team.
"I think the goalkeeper position is unique. Obviously we have the two experienced guys with
Tim Howard and Brad Guzan. Both are in different situations right now – Tim is obviously very busy with the Colorado Rapids and Brad is not getting the opportunity to play at Middlesbrough. I think it's a perfect time to give an open window to three younger goalkeepers with William Yarbrough, Ethan Horvath and David Bingham. That's why we decided to leave the two older guys out and give these three youngsters a chance to prove their point. That kind of
opportunity is very rare."
HISTORIC IN HAVANA
While the teams have played each other 11 times in their history – with the U.S. holding a record of 9-1-1 against the Cubans – visits to the island are exceedingly rare. In fact, this is only the third time they have met on Cuban soil. The first also happened to be the first game in the series and represented the lone victory in the lifetime series for the hosts, a 5-2 win on July 20, 1947, in Havana. Most recently, a 40th minute goal by Clint Dempsey proved the difference as the MNT collected a 1-0 win on Sept. 6, 2008 , and its third straight road victory in the Semifinal Round of qualifying for the 2010 FIFA World Cup.
U.S. ROSTER BY POSITION
GOALKEEPERS (3) : David Bingham (San Jose Earthquakes), Ethan Horvath (Molde FK), William Yarbrough (Club Leon)
DEFENDERS (7) : Steve Birnbaum (D.C. United), John Brooks (Hertha Berlin),
Geoff Cameron (Stoke City), Timmy Chandler (Eintracht Frankfurt), Omar Gonzalez (Pachuca), Fabian Johnson (Borussia Moenchengladbach), DeAndre Yedlin (Newcastle)
MIDFIELDERS (7) : Paul Arriola (Club Tijuana), Michael Bradley (Toronto FC), Lynden Gooch (Sunderland), Perry Kitchen (Hearts), Sacha Kljestan (New York Red Bulls), Christian Pulisic (Borussia Dortmund), Danny Williams (Reading)
FORWARDS (5) : Jozy Altidore (Toronto FC), Julian Green (Bayern Munich), Jordan Morris (Seattle Sounders FC), Chris Wondolowski (San Jose Earthquakes), Bobby Wood (Hamburg SV)

USA ROSTER NOTES:
The 22 players ply their trade in seven different countries: Germany (6), USA (5), England (4), Mexico (3) Canada (2), Norway and Scotland (1 each)
A total of 14 players on the roster were part of the World Cup qualifying wins in September, including five of the six goal scorers.
Jozy Altidore scored three times in those wins, improving his career total to 37 goals – third best all-time behind Landon Donovan (57) and Clint Dempsey (52). With 16 strikes in World Cup Qualifying, he currently tops the all-time U.S. list.
Michael Bradley leads all cap winners with 122 appearances and with his next appearance will tie former teammate DaMarcus Beasley for sixth on the MNT's all-time caps list.
Bradley and Sacha Kljestan are the only two players on the roster who played in the MNT's last visit to Cuba, a 1-0 World Cup Qualifying win in Havana on Sept. 6, 2008.
Geoff Cameron was the only U.S. player to start all six Semifinal Round World Cup Qualifying matches.
Bobby Wood and Altidore have combined for 10 goals in the five matches they have started up front together all-time.
After making his first appearance in more than two years for the MNT, Sacha Kljestan racked up two goals and two assists in the World Cup qualifying wins against St. Vincent and the Grenadines, and Trinidad & Tobago in September.
At 17 years, 353 days, Christian Pulisic is the youngest player in MNT history to start a FIFA World Cup qualifier, beating Jozy Altidore's previous mark of 18 years, 343 days se/t on Oct. 11, 2008 vs. Cuba.
With goals against Puerto Rico and Trinidad & Tobago, Paul Arriola became just the eighth MNT player all-time to score in each of his first two Senior Team appearances. The Club Tijuana attacker is the first to do it since Eddie Johnson achieved the feat in the fall of 2004.
With his next assist, Bradley will tie Cobi Jones for second on the MNT's all-time assist list (21). Landon Donovan holds the record with 58.
Danny Williams, Timmy Chandler and Julian Green have all been summoned for duty for the first time since last May.
Perry Kitchen joined a small fraternity of U.S internationals who have worn the captain's armband for a club in Europe when Hearts made him the skipper last month.
Jordan Morris has tallied 12 goals, including an MLS rookie record six game-winners, in his debut season for Seattle Sounders FC.
Chris Wondolowski has 120 career goals in the league, and with 11 this year he extended his MLS record of double-digit goal scoring campaigns to seven-consecutive seasons.
Sunderland midfielder Lynden Gooch gets his first invite to the Senior Team. The 20-year-old has started four matches in the Premier League this season and come off the bench in another.
CUBA NOTES
The U.S. holds a 9-1-1 all-time advantage against Cuba and is in the midst of a nine-match winning streak against Los Leones del Caribe. Having begun the run with a 5-2 World Cup Qualifying win on Sept. 21, 1949, it's the longest current run the MNT has against a particular opponent in terms of games and years (67).
Trips to Cuba have been rare for the MNT, with

Friday's

match serving as the team's third visit to Havana. The USA lost its first meeting with Cuba 5-2 on July 20, 1947, but won the most recent, a 1-0 World Cup Qualifying victory on Sept. 6, 2008.
In the last contest, the U.S. earned a 6-0 win against Cuba in the 2015 CONCACAF Gold Cup quarterfinals on July 18, 2015 in Baltimore, Md.
Chris Wondolowski (2), Jozy Altidore and Omar Gonzalez (1 each) have previously scored goals against Cuba.
The match marks Cuba's fourth game of the year and first since a 3-0 defeat to French Guyana in Caribbean Cup Qualifying on March 29, 2016.
CUBA ROSTER BY POSITION:
GOALKEEPERS (4): Diosvelis Guerra (Artemisa), Delvis Lumpy (Villa Clara), Geandri Megret (FC Guantanamo) Sandy Sanchez (Las Tunas)
DEFENDERS (10): Daniel Alarco (La Habana), Andy Baquero (La Habana), Dayron Blanco (Las Tunas), Carlos Domingo Francisco (Santiago de Cuba), Yasmani Lopez (Ciego de Avila), Yasniel Napoles (Camaguey), Eugenio Palmero (Sancti Spiritus), Yosel Piedra (Villa Clara), Erick Rizo (Santiago de Cuba), David Urgelles (FC Guantanamo)
MIDFIELDERS (7): Roberney Caballero (Villa Clara), Osmany Capote (Villa Clara), Alberto Gomez (FC Guantanamo), Arichell Hernandez (Villa Clara), Roberto Peraza (La Habana), Daniel Luis Saez (La Habana), Eddy Saname (La Habana),
FORWARDS (5): Duxney Espinoza (Camaguey), Eddy Gelkis Olivares (Santiago de Cuba), Yoelvis Gonzalez (Villa Clara), Maykel Reyes (Cruz Azul Hidalgo, MEX), Yasnai Rivero (La Habana)