USA drawn into Group F for FIFA U-20 World Cup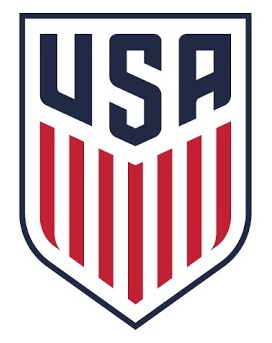 CHICAGO (Via U.S. Soccer) – The U.S. Under-20 Men's National Team was drawn into Group F with Ecuador, Senegal and Saudi Arabia for the 2017 FIFA U-20 World Cup in Korea Republic.
The USA opens group play against Ecuador on May 22, followed by Senegal on May 25 and Saudi Arabia on May 28. The first two games will be played at Incheon Stadium in Incheon, while the third and final game will be played at Daejeon World Cup Stadium in Daejeon.
"We are proud to have earned a group top seed for the 2017 U-20 World Cup," U.S. U-20 Men's National Team head coach Tab Ramos said. "As CONCACAF Champions and 2015 U-20 World Cup Quarterfinalists, we have put ourselves in a great position for this tournament. Our Youth National Team Program has been on an upward trend and we need to continue to push forward in Korea Republic. This was a difficult draw, but we are ready for the challenge. Our plan is to treat each game like a final, so our preparation now shifts to Ecuador."
The FIFA U-20 World Cup runs May 20-June 11 in six cities throughout Korea Republic: Cheonan, Daejeon, Incheon, Jeju, Jeonju and Suwon. A total of 24 countries participate in the tournament. The top two teams in each group, as well as the best four third-place teams, will advance to the Round of 16 on May 30, May 31 and June 1.
The championship and third-place matches take place Sunday, June 11, at the 42,655-capacity Suwon World Cup Stadium.
The U.S. enters the World Cup after winning the 2017 CONCACAF U-20 Championship for the first time. The USA went 2-1-0 in the group stage, finishing second in Group B to Panama, to earn one of the six spots in the classification stage. In their two classification stage matches, the U-20 MNT defeated Mexico 1-0 and locked up a spot in the World Cup with a 2-1 victory against El Salvador behind a viral game-winner from midfielder Eryk Williamson. In the Final, the U.S. defeated Honduras 5-3 in a penalty kick shootout after ending full time scoreless.
U.S. goalkeeper Jonathan Klinsmann, defenders Marlon Fossey and Justen Glad, and midfielders Erik Palmer-Brown and Brooks Lennon earned CONCACAF U-20 Championship Best XI honors, with Klinsmann and Palmer-Brown receiving the Golden Glove and Golden Ball awards, respectively.
This is the 15th occasion that the USA has advanced to the U-20 FIFA World Cup (previously called the FIFA World Youth Championship). The USA's best performance was a fourth-place finish at the seventh FIFA World Youth Championship in 1989 that included wins against East Germany and Iraq and was capped off by a 2-0 loss to Brazil in the third-place match in front of 65,000 spectators at Riyadh, Saudi Arabia.
Most recently, at the 2015 FIFA U-20 World Cup, the USA drew a difficult Group A that included host New Zealand, Myanmar and group winner Ukraine. The U.S. finished second with a 2-1-0 record and advanced to the knockout round. The U.S. defeated Columbia 1-0 in the Round of 16 before losing to eventual World Cup winner Serbia 6-5 on penalty kicks in the quarterfinals after a scoreless draw.
2017 FIFA U-20 World Cup
Group A: Korea Republic (host), Guinea, Argentina, England
Group B: Venezuela, Germany, Vanuatu, Mexico
Group C: Zambia, Portugal, Iran, Costa Rica
Group D: South Africa, Japan, Italy, Uruguay
Group E: France, Honduras, Vietnam, New Zealand
Group F: Ecuador, USA, Saudi Arabia, Senegal
U.S. U-20 MNT's Group F Schedule:
May 22, 4 a.m. ET: Ecuador vs. USA; Incheon Stadium, Incheon
May 25, 7 a.m. ET: Senegal vs. USA; Incheon Stadium, Incheon
May 28, 5 a.m. ET: USA vs. Saudi Arabia; Daejeon World Cup Stadium, Daejeon
U.S. U-20 MNT's Group F Opponents:
Ecuador: Ecuador finds themselves in the U-20 World Cup for the third time and first since 2011. In 2011, Ecuador tied for its best World Cup finish when they advanced to the Round of 16. In eight total matches played during the 2001 and 2011 U-20 World Cups, Ecuador has posted a 2-4-2 record.
Senegal: Senegal makes their second U-20 World Cup appearance, with their first coming in 2015 when they posted a 2-3-2 record. After getting out of the group stage, Senegal continued their underdog run with a win in penalty kicks against Ukraine in the Round of 16, followed by a 1-0 quarterfinal win over Uzbekistan. Senegal's magical run came to an end in the semifinals, where they lost to eventual runner up Brazil.
Saudi Arabia: Saudi Arabia earns its eighth U-20 World Cup berth in 2017, and first since 2011. The team's best finish came in 2011, when they made it out of the group stage before falling 3-0 to Brazil in the Round of 16. In their seven tournament appearances since 1985, Saudi Arabia has posted a 4-12-6 overall record across 22 matches played.