USA continues U-17 Women's World Cup vs. Ghana on Tuesday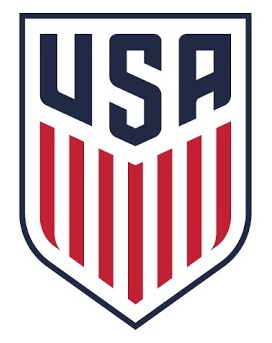 U.S. U-17 Women's National Team vs. Ghana
2016 FIFA U-17 Women's World Cup – Group D
King Abdullah II International Stadium; Amman, Jordan
(Via U.S. Soccer) – The U.S. Under-17 Women's National Team will play its second match of Group D at the 2016 FIFA U-17 Women's World Cup when it takes on Ghana on Oct. 4 at King Abdullah II International Stadium in Amman, Jordan. The match will air live on FS2 starting at 8:55 a.m. ET and fans can also watch on FOX Sports GO app, FOXSportsGo.com and FOXSoccer2GO.com (see below for more TV information). The U.S. and Ghana are coming off opposite results in their first matches with the Americans defeating Paraguay 6-1 while Ghana fell to Japan 5-0.
WATCH THE USA U-17 WNT ON FOX SPORTS; FOX PROVIDING FREE WEB STREAM OF 2016 FIFA U-17 WOMEN'S WORLD CUP: Watch the U.S. U-17 Women's National Team games and all the matches of the 2016 FIFA U-17 Women's World Cup across the networks of FOX Sports. The USA continues Group D play on Oct. 4, when it faces Ghana at 8:55 a.m. ET on FS2 with Keith Costigan and 2008 Olympic gold medalist Angela Hucles on the call. The 2016 FIFA U-17 Women's World Cup in Jordan, the first FIFA women's competition to take place in the Middle East, will see FOX Sports televise all 32 tournament matches on FS1, FS2 and FOX Soccer Plus. All matches are available for live and on-demand streaming via the FOX Sports GO app and online at FOXSportsGO.com and on-demand at FOXSoccer2GO.com.
USA'S 2016 U-17 FIFA WOMEN'S WORLD CUP SCHEDULE
| | | | | |
| --- | --- | --- | --- | --- |
| Date | Opponent | Time (ET) / Result | TV / Goal Scorers | Venue |
| Oct. 1 | Paraguay | 6-1 W | Tagliaferri, Kuhlmann (3), Pickett, Sanchez | Prince Mohammed International Stadium; Al Zarqa, Jordan |
| Oct. 4 | Ghana | 8:55 a.m. | FS2, FOX Sports GO app, FOXSportsGO.com, FOXSoccer2GO.com | King Abdullah II International Stadium; Amman, Jordan |
| Oct. 8 | Japan | 11:55 a.m. | FS2, FOX Sports GO app, FOXSportsGO.com, FOXSoccer2GO.com | Amman International Stadium; Amman, Jordan |
Group D Schedule
Saturday, Oct. 1
Ghana 0, Japan 5
USA 6, Paraguay 1
Tuesday, Oct. 4
USA vs. Ghana
Paraguay vs. Japan
Saturday, Oct. 8
USA vs. Japan
Ghana vs. Paraguay
2016 FIFA Women's World Cup Standings – Group D
| | | | | | | | |
| --- | --- | --- | --- | --- | --- | --- | --- |
| Team | W | L | T | Pts. | GF | GA | GD |
| USA | 1 | 0 | 0 | 3 | 6 | 1 | +5 |
| JPN | 1 | 0 | 0 | 3 | 5 | 0 | +5 |
| PAR | 0 | 1 | 0 | 0 | 1 | 6 | -5 |
| GHA | 0 | 1 | 0 | 0 | 0 | 5 | -5 |
GROUP A UPDATE: Jordan made its debut on the international stage for women's soccer and despite showing quite a bit of fight, European power Spain was too much to handle. The hosts fell 6-0 as Lorena Navarro scored five goals, the final one on a penalty in the 79th minute before Claudia Pina got a late goal. The win propelled Spain atop the group, but Mexico is close behind after beating New Zealand 5-0. The Spain-Mexico game on Oct. 7 should decide the group title.
GROUP B UPDATE: Group B looks to be tremendously competitive as Germany had to battle to earn a 2-1 victory over Venezuela, getting a 74th minute winner from Klara Buehl, while Canada had to come back to defeat upstart Cameroon 3-2 on a header goal from Hannah Taylor in the 83rd minute.
GROUP C UPDATE: Brazil edged Nigeria 1-0 on 42nd minute score from Micaelly but Group C seems to be wide open after England and Korea DPR played to a wild 3-3 tie that saw England bag an equalizer in the fourth minute of second half stoppage time through Alessia Russo.
TOURNAMENT FORMAT: The FIFA U-17 Women's World Cup – which is staged every two years – features 16 nations divided into four groups of four teams each. The top two teams in each group advance to the quarterfinal stage on Oct. 12 and 13. The semifinals will take place Monday, Oct. 17, and the Final and third-place matches will be held on Friday, Oct. 21.
THE STADIUMS: Jordan, which encompasses roughly the same square miles as the state of Indiana, will host the tournament in four venues, two in Amman, one in Irbid, which is about 60 miles north of Amman, and one in Al Zarqa, which is just 15 miles northeast of Amman. The 12,000-seat Prince Mohammed International Stadium in Al Zarqa, where the USA opened the tournament, features an artificial surface while the other three stadiums have natural grass. Amman International Stadium, which seats 13,000, will host the Third Place match on Oct. 20 and World Cup Final onOct. 21. King Abdullah II International Stadium seats 12,000, as does the Al Hassan International Stadium in Irbid, the only venue the USA will not play in during group play.
U.S. U-17 Women's World Cup Team Roster by Position – DETAILED
GOALKEEPERS (3): 21-Hillary Beall (So Cal Blues; Laguna Beach, Calif.), 1-Laurel Ivory (West Florida Flames; Surfside Fla.), 12-Meagan McClelland (PDA; Kearny, N.J.)
DEFENDERS (7): 4-Naomi Girma (Central Valley Crossfire; San Jose, Calif.), 9-Kiara Pickett (Eagles; Santa Barbara, Calif.), 13-Isabel Rodriguez (Michigan Hawks; Canton, Mich.), 5-Karina Rodriguez (So Cal Blues; Torrance, Calif.), 6-Emily Smith (De Anza Force; Los Gatos, Calif.), 15-Kennedy Wesley (So Cal Blues; Rossmoor, Calif.), 11-Kate Wiesner (Slammers FC; Monrovia, Calif.)
MIDFIELDERS (7): 2-Jordan Canniff (Richmond United; California, Md.), 17-Lia Godfrey (Jacksonville Armada; Fleming Island, Fla.), 18-Jaelin Howell (Real Colorado; Windsor, Colo.), 8-Brianna Pinto (CASL; Durham, N.C.), 7-Alexa Spaanstra (Michigan Hawks; Brighton, Mich.), 20-Frankie Tagliaferri (PDA; Colts Neck, N.J.), 16-Sydney Zandi (Penn Fusion; West Chester, Penn.)
FORWARDS (4): 14-Civana Kuhlmann (Colorado Rush; Littleton, Colo.), 19-Adrienne Richardson (Minnesota Thunder Academy; Oakdale, Minn.), 10-Ashley Sanchez (So Cal Blues; Monrovia, Calif.), 3-Sophia Smith (Real Colorado; Windsor, Colo.)
U.S. ROSTER NOTES
This win against Paraguay marked the first World Cup match in the international careers of all the U.S. players that played.
The USA is 13-0-2 in 2016, having scored 47 goals while allowing 11.
Thirteen players have scored in an international match for the USA in 2016.
Forward Civana Kuhlmann leads the USA in goals this year with 13, while Ashley Sanchez and Frankie Tagliaferri have eight each.
The scores were Civana Kuhlmann's 13th, 14th, and 15th international goals in 18 caps with the U-17 WNT.
Against Paraguay, Frankie Tagliaferri scored her 10th international goal in 25 U-17 caps.
With the sixth goal against Paraguay, Ashley Sanchez kept up her goal per game average, scoring her 19th international goal in her 19th U-17 cap.
Kuhlmann's hat trick was the first by a U.S. player in a U-17 WWC, but the fourth by a U.S. player in a youth Women's World Cup. Sydney Leroux scored three times against Switzerland at the 2010 FIFA U-20 Women's World Cup in Germany; Maya Hayes had a hat trick against Ghana at the 2012 FIFA U-20 Women's World Cup in Japan; and Kelly Wilson scored three goals against Denmark at the 2002 U-19 Women's World Championship.
Against Paraguay, the USA got a goal and three assists from its outside backs with Kiara Pickett scoring her first international goal while setting up Kuhlmann's first of the game, and Kate Wiesner assisting on Kuhlmann's second and Ashley Sanchez' score.
Against Paraguay, the USA made all three allowed subs in the game as Sophie Smith came on for Frankie Tagliaferri in the 67th minute and 14-year-old Lia Godfrey became the youngest player to play in a youth Women's World Cup for the USA, coming on for Jaelin Howell in the 84th minute. Adrienne Richardson replaced Kuhlmann, who got a rousing ovation as she left the field with a few minutes left in the game.
The core of this U.S. team has risen through the ranks together in the U.S. youth national teams, with 10 of the 12 1999s on the roster attending U.S. Under-14 training camps in 2013.
Lia Godfrey is the youngest player with a November of 2001 birthday while Tagliaferri is the oldest, having been born on Jan. 18, 1999.
Fifteen different youth clubs from nine states are represented on the roster with the So Cal Blues out of Southern California having four players on the roster. Real Colorado, the Michigan Hawks and PDA out of New Jersey have two players each.
The roster includes eight players from California (six from Southern, two from Northern), three players from Colorado and two each from Michigan, Florida and New Jersey.
Every player on the roster has been capped at least once at the U-17 level, with 16 players having 11 or more caps. Tagliaferri has the most experience with 25 caps, followed by Alexa Spaanstra with 20, Sanchez and Jaelin Howell with 19 each and Brianna Pinto and Kuhlmann with 18 each. Sophia Smith has 17.
The players on the World Cup roster span three birth years. Of the 21 named, 12 were born in 1999 which is the age cut-off year for this tournament and the year that USA won its historic Women's World Cup title on home soil. Snow also named five players born in 2000 and four born in 2001. Three of the 2001s – defenders Kennedy Wesley and Kate Wiesner and forward Jordan Caniff — were also part of the U.S. team that won the CONCACAF championship last March while qualifying for the World Cup. The other, forward Lia Godfrey, who won't turn 15 until November, made a late run to make the squad. The 2001s are age-eligible for the 2018 FIFA U-17 Women's World Cup.
Two players on the roster – Kuhlmann and Tagliaferri – are in their second U-17 cycle and were a part of the U.S. team that failed to qualify for this tournament two years ago in Jamaica despite out-scoring the opposition 24-1 in the tournament. The USA fell in penalty kicks to Mexico in the semifinal after drawing 1-1 in regulation during a cycle in which just two CONCACAF teams qualified due to the tournament being held in Costa Rica.
Kuhlmann became one of the youngest players ever to score for the USA in an official international match when she tallied against T&T in the USA's opening game of that qualifying tournament at the age of 14. She also scored against Jamaica in the third-place match.
Snow selected two high school freshman (Canniff and Godfrey), two sophomores (Wiesner and Wesley), six juniors (Ivory, Sophie Smith, Girma, Pinto, McClelland and Howell), and 10 seniors (Karina Rodriguez, Emily Smith, Pickett, Sanchez, Isabel Rodriguez, Kuhlmann, Zandi, Richardson, Tagliaferri and Beall).
These are the first matches by any U.S. Women's National Team in Jordan and the first matches by any U.S. Women's National Team in the Middle East.
U.S. U-17 WNT: USA VS. GHANA PRE-GAME QUOTES
Head Coach B.J. SNOW:
On the players' reaction and performance in the first match of the World Cup:
"The biggest thing we were looking for was three points. That's the most important thing to start out the World Cup especially with this age group where you have no idea what the players' response is going to be with the emotions and the nerves associated with the big stage. I was proud of how they handled it and worked themselves through those emotions, which we spent a lot of time trying to deal with. From an overall performance, I can say honestly that I was very pleased."
On making strides from the first game to the second:
"I think in all areas of the game we need to tighten things up. Certainly, from the defending side of things Paraguay presented some unique challenges that we had to plan for, adjust to, and then adjust again on the fly. The players did a pretty good job adapting to those requirements. Ghana will also present unique and different challenges that we have to prepare for."
On the two days of rest before the second group game:
"Recovery strategy now is as important as it's ever been. We have several ways to go about dealing with it, the players understand it, they embrace it and they know it's a part of our overall performance plan. So we will spend the next 48 hours making sure we are as prepared physically as well as we possibly can. (Strength and condition coach) Ellie (Maybury) is one of the best in the world so we trust her and she puts the players in a great positon to be successful. Part of it is giving the players a little bit of mental break at the same time so that they can decompress today both mentally and physically. Taking care of the details certainly, but they have to have some decompression time before we really get after it again tomorrow (during stadium training)."
On the players getting over the nerves in the first match:
"A big part of it for me is not the execution, it's their body's response to let it execute. So getting those nerves and emotions out of the way is a good thing. Sometimes it freezes their brains. I think now, hopefully, we've worked through those emotions and they will be able to go out and deliver performances that are representative of what they are capable of."
On facing different teams and styles in the World Cup:
"I think that's one of the unique and most outstanding parts of playing in a World Cup is the diversity of the football that we see. The diversity in the cultures that represent those teams and the passion that comes from every opponent is awesome to see. I think our girls have embraced that and used that to increase and raise their own passion, which is a big part of how you can be successful."
Defender KIARA PICKETT:
On scoring her first international goal in her first World Cup game:
"It was pretty unbelievable scoring my first international goal in a World Cup scenario. So that was unbelievable and indescribable. Dribbling up the field I felt like I was already halfway there so I had to keep going. Once I saw I was on top of the six I had to put it in. Just being around my teammates and sharing the moment with them was amazing."
On her goal celebration:
"After I saw the ball traveling into the back of the net I sprinted to one of my teammates and started crying. Everyone just wanted to give me a hug because I've been working for like three years just to score one goal."
On the match vs. Paraguay:
"There's was a few ups and downs. Especially just trying to get the feel of the turf and how we would play with our emotions, but we got through it. The first half was a little difficult, but in the second half we pulled through."
Forward CIVANA KUHLMANN
On playing in her first World Cup match and looking forward to the second:
"I was super excited and a little nervous, but the nerves calmed down when I was with the team in the locker room and then the emotions got more intense when we were about to walk out of the tunnel. The early goal was good to get. We knocked the ball around which was really good for our first game. Overall, we need to defend better but these are things we can clean up for the next game."
On the first World Cup match for all the players:
"It was awesome and it was so much fun. The emotion was super intense at times, but the times we got to take a breath and smile and enjoy it together were the best times."
On facing a Ghana team that lost its first match:
"Ghana is going to put up a fight, but them losing their last game and us winning doesn't make a difference in how we approach the game so we are going to approach it how we always do. They need the three points but so do we and we want it."
On scoring a hat trick in her first World Cup match:
"Scoring a hat trick in the first game of the World Cup is something you visualize and dream about, but when it's actually happening it feels a little unreal."
Forward ASHLEY SANCHEZ
On the match vs. Paraguay:
"It was a great way to start the tournament. We had some really good moments and Civana scored some great goals. I can't wait to see what the rest of the tournament brings."
BY THE NUMBERS
0 International games out of 17 in which the USA has been shut-out over 2015 and 2016
0.74 Goals allowed per international match by the U.S. U-17s this year
3.16 Goals scored per international match by the U.S. U-17s this year
3 Assists, along with one goal, registered by the USA's outside backs in the opening game vs. PAR
4 Assists for Sophie Smith, Alexa Spaanstra and Kiara Picket this year, most on the team
5 Goals scored by Ashley Sanchez and Frankie Tagliaferri in CONCACAF qualifying to lead the team
11 Goals allowed by the USA in 15 international matches this year
19 U-17 international goals scored by Ashley Sanchez in 19 U-17 caps
25 Career U-17 caps for Frankie Tagliaferri, the most on this Women's World Cup roster
27 Players to see action in a U.S. U-17 international match this year
47 Goals scored by the USA in 15 international matches this year (18 in CONCACAF qualifying)
1196 Minutes played in international matches this year by Naomi Girma, most on the team
IN FOCUS: GHANA
Ghana Football Association
Head Coach: Evans Adotey
Best FIFA U-17 Women's World Cup Finish: Third Place (2012)
USA vs. GHANA SERIES
The USA and Ghana have never met in a U-17 Women's World Cup.
The USA has met Ghana twice in the U-20 Women's World Cup, opening against the Black Maidens in the 2012 U-20 Women's World Cup in Japan (a 4-0 U.S. win) and at the 2010 U-20 Women's World Cup in Germany (1-1 draw).
The U.S. women have never played Ghana at the senior level.
GHANA ROSTER
GOALKEEPERS (3): 1-Kayza Massey (Soccer United, CAN), 16-Martha Annan (Bafana Ladies), 21-Selina Amusilie (Soccer Intellectual Ladies)
DEFENDERS (6): 2-Joyce Asamoah (Fabulous Ladies FC), 4-Uwaisa Mawia (Ampem Darko Ladies), 5-Linda Amoako (Soccer Intellectual Ladies), 12-Cecilia Hagan (Bafana Ladies), 14- Philicity Asuako (Samaria Ladies), 18- Blessing Agbomadzi (Sport Academy)
MIDFIELDERS (7): 3-Nina Norshie (Valued Girls FC), 6-Grace Asantewaa (Ampem Darko Ladies), 8-Grace Acheampong (Bafana Ladies), 9-Gifty Acheampong (Immigration FC), 11-Mary Entoah (Police Ladies), 13-Olivia Anokye (Bafana Ladies), 17-Fuseina Mumuni (Lepo Stars Ladies FC)
FORWARDS (5): 7-Rafia Kulchirie (Hasaacas Ladies FC), 10-Sandra Owusu-Ansah (Supreme Ladies), 15- Adizatu Mustapha (Soccer Intellectual Ladies), 19- Sylvian Amankwah (Prison Ladies), 20- Konadu Adjei (Sport Academy)
GHANA ROSTER NOTES
Ghana, like Nigeria, have qualified for every FIFA U-17 Women's World Cup to date and is 8-7-2 all time in the tournament.
In all eight of its victories in this tournament, Ghana has won by shutout.
Ghana went out after group play in 2008 and 2010, but in Azerbaijan in 2012, the Black Maidens had a big breakthrough, becoming the first African team to reach the semifinals where they lost to eventual winners France before claiming third place with a 1-0 win over Germany.
Ghana also made it to the knockout rounds two years ago in Costa Rica, having topped a formidable group that also featured the Germans, Canada and Korea DPR. They suffered a heart-breaking exit in the quarterfinals, going out on penalties to Italy after a thrilling 2-2 draw.
The Ghanaians' progress to Jordan 2016 was straightforward. Due to the withdrawal of first-round opponents Sierra Leone, they were given a bye into the second and final round of African qualifying. Ghana then routed Morocco 10-0 aggregate to qualify for Jordan with six different players scoring over the two games.
Ghana has size and speed with captain Sandra Owusu Ansah leading the way.
Ghana is coming off a 5-0 loss to Japan in their 2016 FIFA U17 Women's World Cup opening match.
The Japanese scored four goals within the first 27 minutes. Forward Riko Ueki opened the scoring in the 7th minute before Jun Endo added the second goal in the 11th minute. Endo also the third goal and Saori Takarada tallied 27th minute to make the halftime score 4-0 in favor of the defending champions.
Ghana had a stronger second half, creating some scoring chances, but could not penetrate the Japan defense and gave up a fifth goal towards the end of the game to Remina Chiba.
LAST TIME
On the field for the USA:
Oct. 1, 2016 – Prince Mohammed International Stadium; Al Zarqa, Jordan
2016 FIFA U-17 Women's World Cup – Group D
USA 6 Tagliaferri 11; Kuhlmann 14, 49, 87; Picket 69; Sanchez 81
PAR 1 Fretes
Lineups:
USA : 1-Laurel Ivory; 4-Naomi Girma, 5-Karina Rodriguez, 9-Kiara Pickett, 11-Kate Wiesner; 7-Alex Spaanstra, 8-Briana Pinto, 18-Jaelin Howell (17-Lia Godfrey, 84), 20-Frankie Tagliaferri (3-Sophia Smith, 67); 10-Ashley Sanchez (capt.), 14-Civana Kuhlmann (19-Adrienne Richardson, 88)
Subs Not Used: 2-Jordan Canniff, 6-Emily Smith, 12-Meagan McClelland, 13-Isabel Rodriguez, 15-Kennedy Wesley, 16-Sydney Zandi, 21-Hillary Beall
Head Coach: B.J. Snow
PAR : 1-Heidi Salas; 3-Maria Vecca, 4-Daysy Bareiro, 5-Limpia Fretes, 14-Yessica Cabanas; 6-Cinthia Arevalo (20-Katia Martinez, 46), 7-Fabiola Sandoval, 8-Rosa Mino (15-Jennifer Gonzalez, 67), 13-Deisy Ojeda (16-Vanessa Arce, 46); 10-Jessica Martinez (capt.), 11-Dahiana Bogarin
Subs Not Used: 2-Dirse Tande, 9-Maria Segovia, 12-Andrea Benkenstein, 17-Graciela Martinez, 18-Natalia Villasanti, 19-Lourdes Oliveira, 21-Natasha Martinez
Head Coach: Nelson Basualdo