USA sweeps Group B in Concacaf U-17 Women's Championship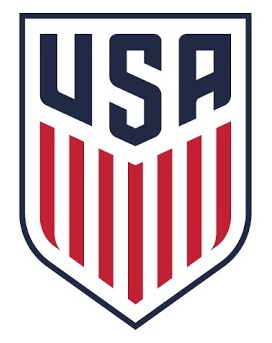 BRADENTON, Fla. (Via U.S. Soccer) – The U.S. Under-17 Women's National Team defeated Canada 1-0 in the final game group game for both teams at the 2018 Concacaf Women's U-17 Championship.
Second half substitute Reilyn Turner headed home the game-winner off a corner kick from Katie Wiesner in the 65th minute. Turner, who was a late replacement on the roster due to an injury to forward Peyton Linnehan, scored her second goal in as many caps for the U-17 WNT after also scoring in her debut against Haiti on June 6.
"I'm really proud of the team performance and result today," said U.S. U-17 Women's National Team head coach Mark Carr. "It's never an easy game against Canada and I thought we took initiative, played on the front foot and created a lot of quality chances. But we have to do better with our finishing."
The USA outshot Canada 27-8, but met a quality goalkeeper in Anna Karpenko, who made 10 saves. The win gave the USA a perfect 3-0-0 record and first place in Group B. Earlier in the day, Mexico tied Haiti 1-1, a result which gave Mexico the top spot in Group A by virtue of a superior goal difference.
With the teams "crossing over" for the semifinal round on June 10, the USA meets Haiti and Mexico will face Canada to determine which two nations qualify directly to the 2018 FIFA Women's World Cup in Uruguay. The semifinal losers will meet in the third-place game on June 12 to decide Concacaf's third representative at the World Cup, while the winners will play for the regional title.
"Overall, our first two goals were to qualify for the semifinals and top the group. We accomplished both today," said Carr. "Our focus now shifts to Haiti. We will rest up, recover and start to prepare for Haiti and our next goal, which is to qualify for the World Cup.
"We have some familiarity in Haiti but we know they will be fighting for a World Cup spot. It's a new game, a one-off game, and we will be ready to do everything to qualify."
On June 10, the USA and Haiti square off at 5 p.m. ET while Canada and Mexico meet earlier in the day at 10 a.m. ET. Both games will be broadcast on go90.com and UDN.
Coming into the match, both the USA and Canada were already through to the semifinal round, but the result would determine the semifinal match-ups.
The USA's pressure, particularly when Canada tried to possess the ball in its own half, was relentless, and led to turnovers and the creation of goal-scoring opportunities throughout the game. The opening half-hour truly belonged to the USA. Only several fine saves from Karpenko, some last ditch defending by Canada's defense and some less than sharp finishing by the USA kept the young Americans off the board.
A Sunshine Fontes laser off the crossbar in the 25th minute seemed to wake up the Canadians as they would also hit the woodwork, but that was as close as they'd come all game to piercing the net as the American defense, led by center back Natalia Staude – the only U.S. player to start all three group games – limited opportunities to half-chances and hopeful counters.
Turner's winner, which came courtesy of an excellently-played corner kick from Kate Wiesner midway through the second half, was all the U.S. needed to clinch the match and the group.
Up Next: The USA will face Haiti on Sunday, June 10 at 5 p.m. ET on go90.com and UDN.
Social: Twitter (@ussoccer_ynt), Instagram (@ussoccer_ynt)
2018 CONCACAF Women's U-17 Championship
Group B Standings

Team

GP

W

L

D

Pts.

GF

GA

GD

USA

3

3

0

0

9

15

1

14

Canada

3

2

0

1

6

5

2

3

Costa Rica

3

1

2

0

3

7

7

0

Bermuda

3

0

3

0

0

2

19

-17
Goal Scoring Rundown:
USA – Reilyn Turner (Kate Wiesner), 65th minute: The U.S. executed a corner kick play straight from the training ground as Wiesner swung in a left-foot service from the right flag to the back post where Turner, who had just entered the game five minutes earlier, timed her run to perfection and sent a towering header into the upper left corner for her second career U-17 goal. USA 1, CAN 0 [WATCH ] FINAL
Additional Notes:
The USA was captained by forward Kate Wiesner, who played as a defender in the team's Group B opener vs. Costa Rica back on

April 20

.
The USA outshot Canada 27-8 and put 11 shots on goal to three for Canada.
Center back Natalia Staude, who recorded three assists against Bermuda, is the only U.S. player to have started all three group games.
U.S. goalkeeper Angelina Anderson recorded her second clean sheet of the tournament. She also earned a shutout in the USA's 4-0 tournament opening win against Costa Rica back in April.
 U.S. head coach Mark Carr made nine changes to the starting lineup that faced Bermuda with Staude and Makenna Morris the only holdovers.
Carr used all three allowed subs in the game, sending on Turner for Talia DellaPuerta in the 60th minute as well as Maya Doms and Diana Ordoñez for Croix Bethune, who was injured in a collision with Canada goalkeeper Anna Karpenko, and Sunshine Fontes, respectively, in the 69 th.
– U.S. U-17 Women's National Team Match Report –
Match: U.S. U-17 Women's National Team vs. Canada U-17 WNT
Date: June 8, 2018
Competition: 2018 Concacaf U-17 Women's Championship; Group B
Venue: IMG Academy; Bradenton, Fla.
Kickoff: 5 p.m. ET
Attendance: 380
Weather: 85 degrees; sunny
Scoring Summary: 1 2 F
USA                         0 1 0
CAN                         0 0 0
USA – Reilyn Turner (Kate Wiesner) 65th minute
Lineups:
USA: 1-Angelina Anderson; 4-Talia DellaPeruta (23-Reilyn Turner, 60), 15-Natalia Staude, 5-Kennedy Wesley, 2-Makenna Morris, 20-Sophia Jones, 17-Hannah Bebar, 9-Croix Bethune (11-Maya Doms, 69), 7-Samantha Meza, 18-Sunshine Fontes (8-Diana Ordoñez, 69), 3-Kate Wiesner (capt.)
Substitutes not used: 12-Julia Dohle, 6-Astrid Wheeler, 10-Mia Fishel, 13-Samantha Kroeger,14-Smith Hunter, 19-Michela Agresti
Head Coach: Mark Carr
CAN: 1-Anna Karpenko, 5-Maya Antoine, 6-Ariel Young, 7-Serita Thurton, 9-Jordyn Huitema (capt.) (12-Oluwateniola Akindoju, 46), 10-Aaliyah Scott, 11-Kaila Novak, 13-Olivia Cooke (3-Jayde Riviere, 63), 15-Wayny-Natasha Balata, 17-Stella Downing (14-Maya Ladhani, 57), 20-Julianne Vallerand
Substitutes not used: 18-Sophie Guilmette, 2-Lou-ahou-elizabeth Tse, 4-Sonia Walk, 8-Caitlin Shaw, 16-Andersen Williams, 19-Jade Rose
Head Coach: Beverly Priestman
Stats Summary: USA / CAN
Shots: 27 / 8
Shots on Goal: 11 / 3
Saves: 3 / 10
Corner Kicks: 11 / 1
Fouls: 6 / 4
Offside: 3 / 0
Misconduct Summary:
None
Officials:
Referee: Mirian León (SLV)
Assistant Referee 1: Emperatriz Ayala (SLV)
Assistant Referee 2: Elizabeth Aguilar (SLV)
4th Official: Quetzalli Alvarado (MEX)
U.S. Soccer Woman of the Match: Kennedy Wesley