US Youth Soccer to broadcast more than 110 live games this summer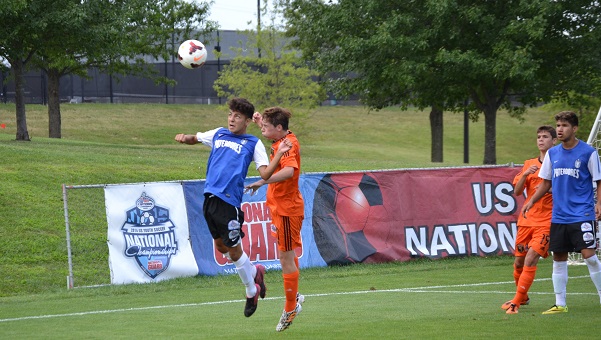 FRISCO, Texas (Via US Youth Soccer) — US Youth Soccer is excited to announce it is providing live coverage of this summer's US Youth Soccer National Championship Series and US Youth Soccer National Presidents Cup action — totaling more than 110 live broadcasts throughout June and July on USYouthSoccer.org.
More than 80 games will be broadcast live from the 2015 US Youth Soccer National Championships, which will be played July 21-26 in Tulsa, Okla. This marks the second year of live coverage of the National Championships, the country's oldest and most prestigious youth soccer tournament, after more than 100,000 viewers tuned in to the online broadcasts in 2014.
In addition to the US Youth Soccer National Championships, live coverage will be provided for the finals of the US Youth Soccer Region II Championships, US Youth Soccer Region IV Championships and US Youth Soccer National Presidents Cup. In all, more than 150 hours of live game coverage will be available this summer. More live coverage of US Youth Soccer events in planned for 2015-2016, including all regional championship finals in 2016.
"We had a tremendous response to the live broadcasts of the US Youth Soccer National Championships from college scouts, families and fans, and want to take the next step in showcasing the players' moments on the road to Oklahoma for the 2015 National Championships, in addition to highlighting the level of play at the National Presidents Cup," said US Youth Soccer director of marketing and communications Todd Roby. "These live games provide a great opportunity for younger players to see the country's top players in great environments, and we look forward to creating greater coverage in 2015 and 2016 of these youth athletes chasing their dreams."
2015 US Youth Soccer Broadcast Schedule
Event Date(s) Games*
Region II Championships (WI) June 24 U15-19 Finals
Region IV Championships (ID) June 28 U14-18 Finals
National Presidents Cup (KS) July 12 TBA Finals
National Championships (OK) July 21-26 Group Play, U14-18 Semifinals, U13-19 Finals
*Subject to change
All live games will be available at no cost and in high definition, with commentators calling the action to further showcase the nation's top athletes.
In Tulsa, each of the 14 National Championship semifinal and final matches, as well as broadcasts from several games each day throughout group play, will allow family, friends, scouts and fans live access to the moments that make the championships youth soccer's highest achievement.
Tourbeau Sports Group, production partner for the US Youth Soccer coverage, is a leader in live broadcasts, producing some of the most elite sporting events in the country. It works with groups such as U.S. Soccer, MLS, NWSL, NCAA and more — leveraging the latest technologies to become a cleaner, faster, more mobile company, while providing HD-quality productions to clients at every level of the industry.