US Youth Soccer to broadcast 96 National League Fall Showcase games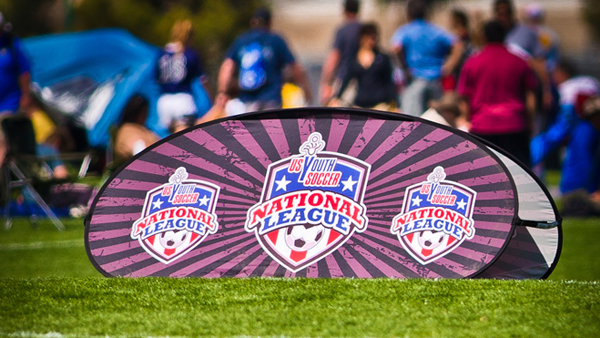 Follow the National League Season
Scores and Schedule | National League Home | Video
Select Thursday, Friday and Saturday games will be streamed from Gillette Athletic Complex
Live Game Schedule
FRISCO, Texas (Via US Youth Soccer) — US Youth Soccer has announced 96 games will be broadcast live on USYouthSoccer.org from the upcoming boys and girls US Youth Soccer National League Fall Showcases in Wilson, N.C. The Fall Showcases, featuring over 5,000 14U through 18U players, will take place Nov. 30 – Dec. 3 for girls teams, and boys sides will play the following weekend, Dec. 7-10.
All 16U-18U teams will have one of their opening weekend games streamed to give those players in the primary recruiting age groups an opportunity to have a game broadcasted.
Thursday, Friday and Saturday broadcasts from several games will allow family, friends, scouts and fans live access to the moments that make the National League the top league for female and male athletes in the country.
+READ: US Youth Soccer announces new senior leadership appointments
"US Youth Soccer is committed to the best environment possible. These top players, who have earned their place in the US Youth Soccer National League, are excited to play in the upcoming showcases with great facilities, meaningful competition and greater exposure to college coaches both present and online through these broadcasts," National League commissioner Paul Luchowski said. "For a third year in a row, the added aspect of live games will be another great way to further enhance the experience and creation of lifelong memories for these teams."
All live games will be available at no cost and in high definition. To access the live streams for the National League games in North Carolina, visit www.usyouthsoccer.org/national_league__live/.
The National League features 256 of the nation's top teams, 128 boys and 128 girls sides, who will converge in North Carolina to kick off their 2017-18 season on back-to-back weekends of play in front of college, professional and U.S. National Team scouts. Games are played primarily at the Wilson Gillette Athletic Complex and Rocky Mount Sports Complex.
+READ: Rosters, schedule set for USYS ODP Girls Thanksgiving Interregional
The National League is an extension of the US Youth Soccer Regional Leagues (currently the US Youth Soccer Eastern Regional League, Midwest Regional League, Southern Regional Premier League and Far West Regional League). The National League provides an avenue for teams to play in meaningful matches against top competition from across the country for continued development and opportunities for exposure at the national team, collegiate and professional levels.
Since its inception, National League teams have captured a combined 56 of 78 possible National Championships. For a list of past National League champions and history, click here.
After the Boys and Girls opening weekends in North Carolina, the National League will continue with each gender playing its second weekend in Florida. Half of the 15U-18U boys teams will compete alongside the Disney Soccer Showcase, Dec. 28-31 in Orlando, Fla. Meanwhile, half of the 15U-18U girls teams will take part in the National League Winter Showcase, Jan. 13-15 at IMG Academy in Bradenton, Fla.
Each gender wraps up its season alongside the Player College Showcase in Las Vegas, Nev., as the boys compete March 9-11 and the girls follow with games March 16-18.