US Youth Soccer Region I Presidents Cup finals match-ups set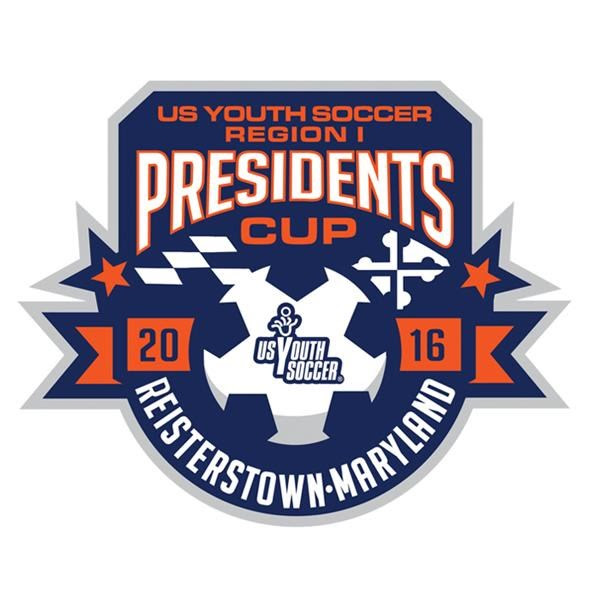 Day 2 of 3
Schedules, Scores and Standings
RESISTERSTOWN, Md. (Via US Youth Soccer) – The 2016 US Youth Soccer Region I Presidents Cup continued its second day of play in Reisterstown, Md. The tournament's 102 Boys and Girls teams, in the Under-12 through Under-17 age groups from US Youth Soccer Region I (East), are competing from May 28-30 in hopes of advancing to the 2016 US Youth Soccer National Presidents Cup.
Preliminary games were completed today along with semifinal matches for each age group. All final matches will take place tomorrow, Monday, May 30, at Reisterstown Regional Park with the Under-13 through Under-17 regional champions advancing to the National Presidents Cup which takes place July 14-17 in Tulsa, Okla.
Of the teams who will be competing for regional titles in Monday's final matches, there are nine New Jersey, four Maryland, four Virginia and three Pennsylvania East teams along with one team each from Connecticut, New York East, Pennsylvania West and Rhode Island. The Under-14 boys PWSI Courage 01 (VA) White will fight for their second consecutive title as the team was named Region I Presidents Cup Champions in 2015. The Under-17 girls Union Lady Dragons (NJ) will look for redemption as the team fell in the final stage at the 2015 Region I Presidents Cup.
Championship Schedule:
| | | | | | | |
| --- | --- | --- | --- | --- | --- | --- |
| Division | Home Team | State | Away Team | State | Field | Time |
| U12 Boys | Rancocas Valley 03/04 Red Devils | NJ | Loyalhanna Stingers | PA-W | Field 3A | 8:00 AM |
| U12 Girls | Winchester United 03 Orange | VA | Ukrainian Nationals Slava Black | PA-E | Field 3A | 9:30 AM |
| U13 Boys | Herndon Argentinos Jrs Black | VA | P.D.A. Figo | NJ | Field 3 | 11:30 AM |
| U13 Girls | SYA Cardinals White | VA | SAC Premier Blue Flores | MD | Field 3 | 1:00 PM |
| U14 Boys | Cheetah Thunder | NJ | PWSI Courage 01 White | VA | Field 3 | 8:00 AM |
| U14 Girls | Grandby Rovers SC | CT | NUU 01 Wave | PA-E | Field 3 | 10:00 AM |
| U15 Boys | Kearny Reds | NJ | WV SC 00 | PA-E | Field 1 | 12:00 PM |
| U15 Girls | Union SC Crimson Tide Academy | NJ | Lynbrook East Rockaway Eagles | NY-E | Field 2 | 12:00 PM |
| U16 Boys | Real NJYS Atletico '99 | NJ | Alliance Soccer Club Galaxy | MD | Field 1 | 8:00 AM |
| U16 Girls | Marlton Lightning | NJ | Premier Thunder | MD | Field 2 | 8:00 AM |
| U17 Boys | ASA Juventus FC 98 | MD | Cape Express 98/99 | NJ | Field 1 | 10:00 AM |
| U17 Girls | Union Lady Dragons | NJ | Lusitana | RI | Field 2 | 10:00 AM |