US Youth Soccer ODP Interregional Showcase continues in Memphis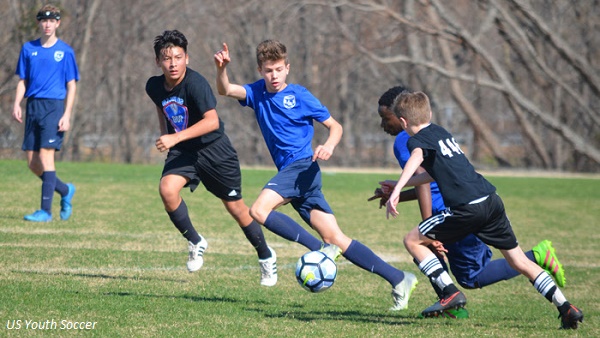 DAY 2 of 3
Schedule
MEMPHIS, Tenn. (Via US Youth Soccer) – The US Youth Soccer Olympic Development Program (ODP) Interregional Showcase, featuring boys and girls teams in the 2000-2005 age groups from Region II (Midwest) and Region III (South), continued Sunday at the Mike Rose Soccer Complex in Memphis, Tenn.
With nearly 100 teams among nine states, the event allows players to compete in a competitive showcase environment in front of several college coaches. The participating Region II states include Illinois, Iowa, Kansas, Kentucky, Missouri and Nebraska, while the participating Region III states include Alabama, Arkansas and Tennessee.
Zac Crawford, Alabama Soccer Association's Technical Director, played a role in coordinating the event and discussed his thoughts on the weekend thus far.
"With multiple states coming together, that's the power of US Youth Soccer," Crawford said. "I love this event because it's about the quality and not about the quantity. At ODP it's always so difficult to gel and come together, and so it usually takes the first day to get all of the kinks worked out. On the second day, you start to see a lot of synchronicity. The chemistry is improved, so you see better overall play on day two."
The second day of the interregional also included pool games, in which the state coaches and ODP regional staff selected the top players from the 2000-2004 age groups to merge and showcase their skills. For Maren McCrary, Technical Director of Nebraska State Soccer Association and the ODP Girls Region II Head Coach, there is significant value to the pool games.
"I think the great purpose of it is there's always the development aspect," McCrary said. "You have to play with and against other great players to make yourself a better player. Speaking from an identification standpoint, for me it's always easier to do my job as a regional coach and identify players when I can see them all on one field. We want to see how players perform against other top players."
An additional advantage within the event is the opportunity for players and parents to attend classroom sessions and panel discussions about topics such as playing at the next level.
"They've been very well attended. I think a lot of parents and players are really appreciative to have that kind of thing," McCrary said. "That's what makes ODP unique. It's not just a tournament where you show up and play other teams. It's a unique environment on the field and then you get this additional opportunity off the field. I think it helps as players across the country to get on the same page as far as what higher level, what national scouts and college scouts are looking for, what you need to do academically to prepare for the next level."
Overall, the showcase has been an event for state ODP teams to gain an interregional experience when many state teams don't often receive this kind of opportunity.
"For us at Alabama, we have 17 teams here, which is awesome," Crawford said. "For those kids to be able to play against other kids from Nebraska, or Iowa or Illinois, they never get the chance to do that."
"Typically, [the interregional experience] is only reserved for the very top players who get to move on to the regional teams," McCrary said. "I think this is a unique and awesome experience for all of these state players to be able to see players from other parts of the country."
Images from Sunday's games:

2005 Girls Kansas White vs. Kentucky Sky

2005 Boys Kentucky Royal vs. Missouri Red

2004 Girls Alabama Red vs. Missouri

2004 Boys Arkansas vs. Iowa

2003 Girls Illinois Younger vs. Tennessee Red

2003 Boys Kentucky vs. Illinois Younger

2002 Girls Kentucky vs. Kansas

2000 Boys Nebraska vs. Alabama

2000 Girls Tennessee vs. Iowa